Situated in Ninh Hai (Ninh Hải) commune, Hoa Lu (Hoa Lư) district, Ninh Binh (Ninh Bình) province, Thung Nham Bird Garden is a wonderful tourist destination that attracts visitors in the country and international tourists around the world. Surrounded by the beautiful valley, impressive limestone mountain and mysterious caves, Thung Nham Bird Garden has the unique harmonious beauty of the natural landscape. Local people have promoted and expanded the ecotourism in Thung Tham to make this place become a highlight in the Ninh Binh map. 
How To Reach Thung Nham Bird Garden 
If you depart from Hanoi, you can travel along 1A National Road, reach the down 3 where you can see the large gate. Turn right and head to the Tam Coc resort. Pass the Tam Coc resort and then follow the Bich Dong route. When you see the down 3 near the Bich Dong pagoda, turn left. This is the way to Thung Nham from Hanoi. 
When Is The Best Time To Explore Thung Nham Bird Garden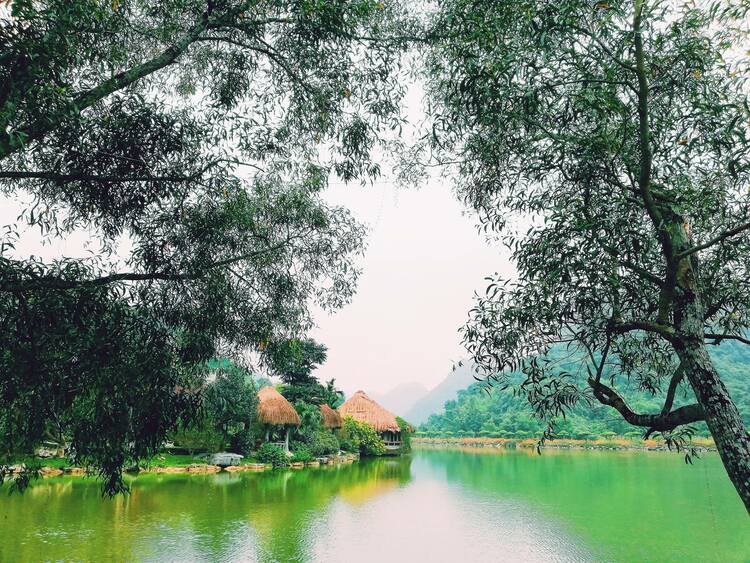 Thung Nham is the home to 40 kinds of birds and bird watching is the common activity tourists expect most in the tour. Therefore, it is recommended to travel to Thung Nham in the spring and summer when birds are breeding and building nests. Also, you can arrive in autumn when the weather is cold and there are flocks of birds flying, creating a dynamic special picture. 
If you come to Thung Nham in spring and summer, the best time for you to explore Thung Nham Bird Garden is in the late afternoon (around 5 p.m) when the birds are busy foraging. 
Therefore, when you visit Thung Nham, you should choose the overnight tour, which allows you to admire the Bird Garden in the late afternoon. Furthermore, the landscape and atmosphere of Thung Nham at that time will be wonderful. 
What Do You Do In Thung Nham Bird Garden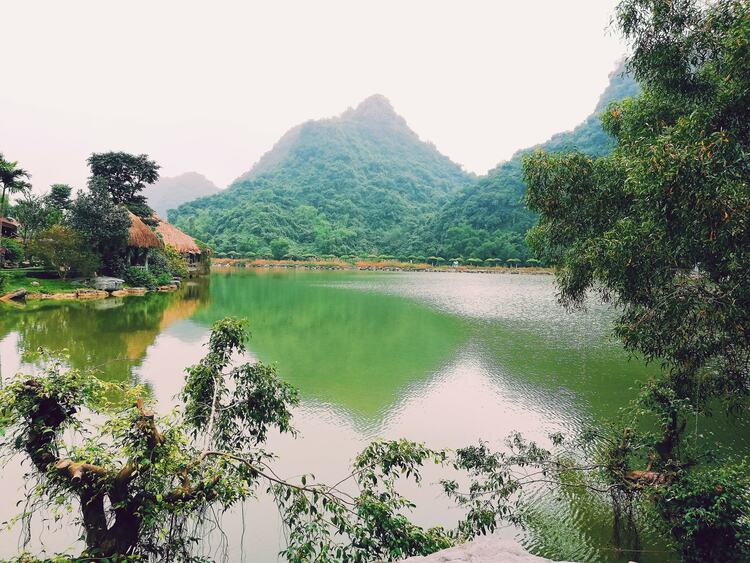 Tourists coming to Thung Nham can have a lot of activities to do here. Some destinations in Thung Nham are attracting Vietnamese people and international tourists, including Vai Gioi (Vái Giời) Cave, But (Bụt) Cave and of course Bird Garden. Furthermore, there are Thuy Cung (Thủy Cung) Cave, Tien Ca (Tiên Cá) Cave and Fruit Garden you should not miss when you come to Thung Nham. These dark mysterious caves are reached through a long boat trip. These caves have no light source and the only light is from the flashlights tourists bring with them. That experience is awesome and unexpected. 
Going out of the caves, tourists will be astonished at a gorgeous valley surrounding pristine forests and the Rocky Mountains. Coming here, tourists can feel like they are immersed in the poetic space that has a harmonious natural picture of flowers and grass. 
Furthermore, in Thung Nham Bird Garden, tourists also have the chance to see the different kinds of vital tough grant trees with hundreds of years old that add the wild beauty to the land.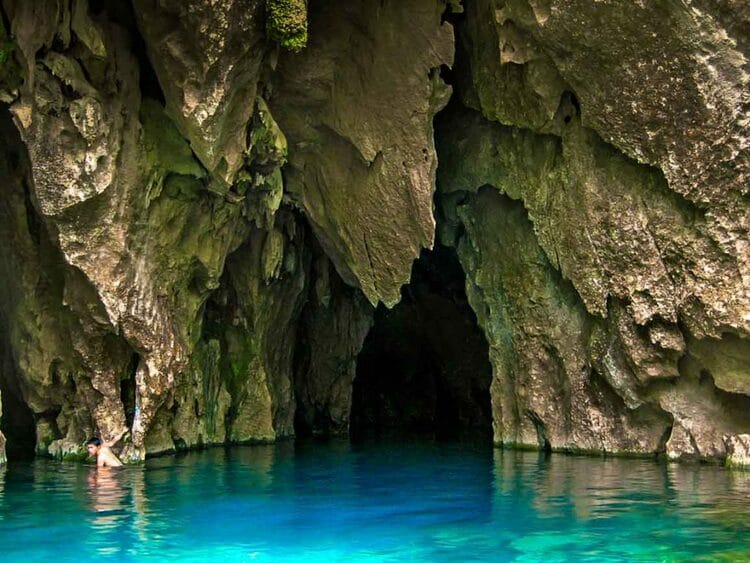 There are over 40 species of birds in Thung Nham Bird Garden such as Phoenix, Constellation, Storks, leek, cauldron, fire prick, leech…Some of them are in the Red List of Threatened Species by the International Union for Conservation of Nature and Natural Resources. This place also has a rich ecosystem including more than 150 fauna and 100 flora species. 
It is a great idea for you to enjoy the tropical fruits in the garden while immersing in the natural wild landscape and fresh air. That will be interesting and surprising experiences for visitors and tourists. 
If you have time, do not miss the sunset watching that gives Thung Nham a fanciful and calm beauty. 
It is nice to stay overnight and rest in a collective penthouse and stilt in Thung Nham. They often serve  delicious foods and specialties such as Thung Nham grilled fish, Thung Nham steamed fish, Thung Nham chicken, goat meat, burnt rice, etc. 
There are also a number of hotels and homestays near Thung Nham for you to choose, including The Vancouver Hotel Ninh Binh ($34- $54), Khach san Lang Viet Co (Khách sạn Làng Việt Cổ) ($22- $34), Tam Coc (Tam Cốc) Homestay ($15), Nguyen Shack – Ninh Binh Homestay ($16-$46) and Hang Mua (Hang Múa) Ecolodge Ninh Binh ($25-$40).
If you like to enjoy Thung Nham's night and go in groups, you can have the fire-camping activities. 
Thung Nham Bird Garden Price 
Thung Nham Bird Garden entrance fee for adult: 100,000 VND/person

Thung Nham Bird Garden entrance fee for children: 50,000 VND/person
Are you falling in love with Thung Nham Bird Garden? I guess you are. It is better for you to take sunscreen and a raincoat if the weather is sunny or has rain. Bring good comfortable shoes for hiking activities. Lastly, do not forget your camera to take beautiful pictures. Have a nice trip!