Ho Chi Minh City ( Hồ Chí Minh) is not only a wonderful tourist destination with many beautiful landscapes and breathtaking view but also a heaven for shopping with a lot of boutique outlets and modern shopping malls. One of the most modern and newest shopping malls in Ho Chi Minh is SC VivoCity that officially start operating on September 20, 2015. Located on Nguyen Van Linh (Nguyễn Văn Linh) Street, District 7, Ho Chi Minh City, the SC VivoCity Shopping Center provides local customers and international tourists with the latest fashion, a Cineplex, a hypermarket, education, lifestyle, dining outlets, and many entertainment services.
SC VivoCity Shopping Center: Ideal Shopping Destination In HCM City
Location: 105B Nguyen Van Linh (Nguyễn Văn Linh), Tan Phong (Tân Phong) Ward, District 7, Ho Chi Minh City
Opening hours: 9 am – 10 pm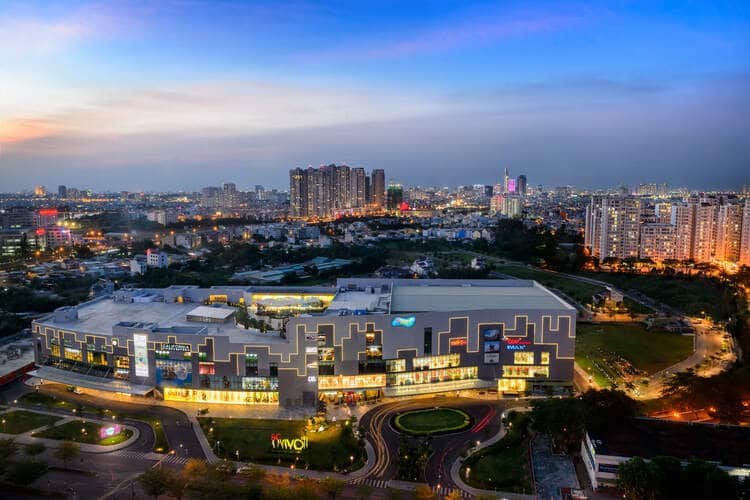 SC VivoCity Shopping Center Ho Chi Minh is managed by Vietnam's Saigon Co.op Investment Development JSC (SCID) and the Singapore-based real estate developer Mapletree Investments Pte Ltd which provides this shopping center the strengths, expertise and great experience of two sides. With a gross floor area of 62,000 sqm, SC VivoCity has been an ideal shopping destination and a world-class shopping center in Ho Chi Minh City.
In this center, there are more than 150 shops leased on an area of over 41,000 sqm with a huge selection of retails and products. Incorporating the success of VivoCity, Singapore's largest mall, SC VivoCity Shopping Center in Ho Chi Minh has won the heart of customers and tourists thanks to the impressive and modern architecture, popular dining choices and well-known retail brands. Furthermore, this shopping mall is also an ideal place to hold year-round festivals and events.
The 5 storey shopping mall will definitely satisfy the demands of shopaholics or customers who are looking for the entertainment options as it has Co.OpXtra Tan Phong – a hypermarket with an area of 8,000 sqm, the first Harley-Davidson Black Label outlet, the first McDonald's store set within a Vietnamese shopping center, and SGV SC VivoCity – the CGV's largest cinema in Vietnam. Besides, you can also find a great fitness center, entertainment area, indoor playing area for children, language center, and many famous dining restaurants and shopping outlets. Well-known retail brands in the center include Miss Selfridge, Topshop-Topman, and Dorothy Perkins while it also has some famous home-grown apparel labels such as Ninomax.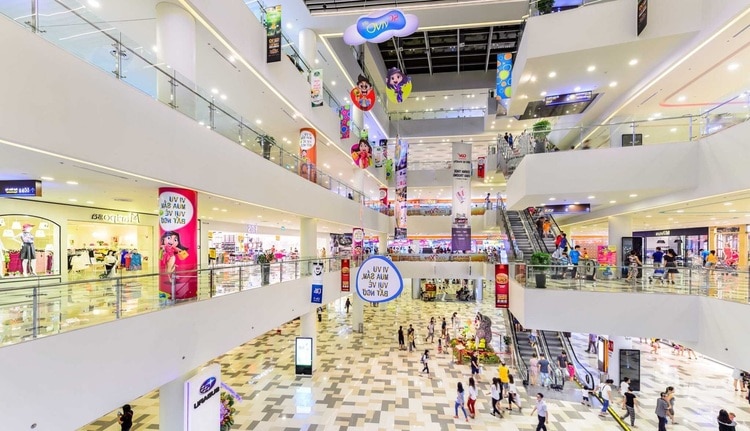 Read more:
Since the opening in 2015, SC VivoCity Shopping Center is a part of a 4.4 ha commercial complex called Saigon South Place that features two international apartment buildings and three Grade A business tower. Now, you have known the useful and interesting information about SC VivoCity Shopping Center. If you have any questions to ask, please raise your voice by leaving your comments below. Or if you want to discover more exciting shopping experiences in Ho Chi Minh City, please do not feel hesitate to take a peek on Vina.com.