Ho Chi Minh (Hồ Chí Minh) or Saigon's (Sài Gòn) shopping experiences are interesting and awesome with a lot of boutique outlets and the big shopping malls. Many shopping centers and shopping malls have received a lot of loves from local customers and international tourists. One of them that should be mentioned in this article is Crescent Mall Shopping Center that is one of the first international standard shopping complexes in Ho Chi Minh City, Vietnam.
Crescent Mall Shopping Center In Ho Chi Minh City, Vietnam
Location: 101 Ton Dat Tien (Tôn Dật Tiên) Street, Tan Phu (Tân Phú) Ward, 7 District, Ho Chi Minh
Opening hours: 8 am – 10 pm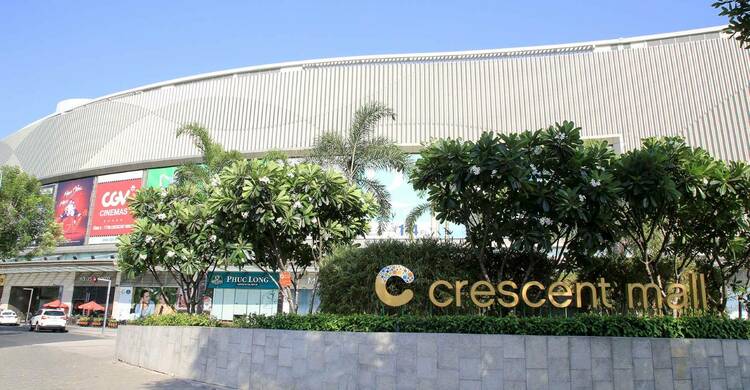 Located in a strategic position of Nguyen Van Linh (Nguyễn Văn Linh) Parkway, Crescent Mall Shopping Center is sure to meet the customer's needs and expectation for shopping, dining, and playing. Furthermore, it also offers a variety of drink and food options for a complete interesting shopping experience while you can immerse yourself in the tranquility and freshness of the lakeside environment.
Featuring about 45,000 sqm of retail space, Crescent Mall provide fantastic customer service, a wide section of products and a huge array of upscale retail outlet. Stores in this mall include Mega Star Cinemas, FCUK, F.O.S, Niketown, Bread Talk, Gloria Jeans Coffee, and The Coffee Bean & Tea Leaf. Furthermore, visiting this mall, you can also find a number of international retail stores like Nike, Mango, Marks & Spencer, Calvin Klein, GAP, Warehouse, Oasis, etc. The food court of Crescent Mall has many famous beverage and food stores. If you have a chance to visit this mall, nothing is greater than going to the Food Court Lakeview on the 5th floor because of a breathtaking view of Crescent Park & Crescent Lake.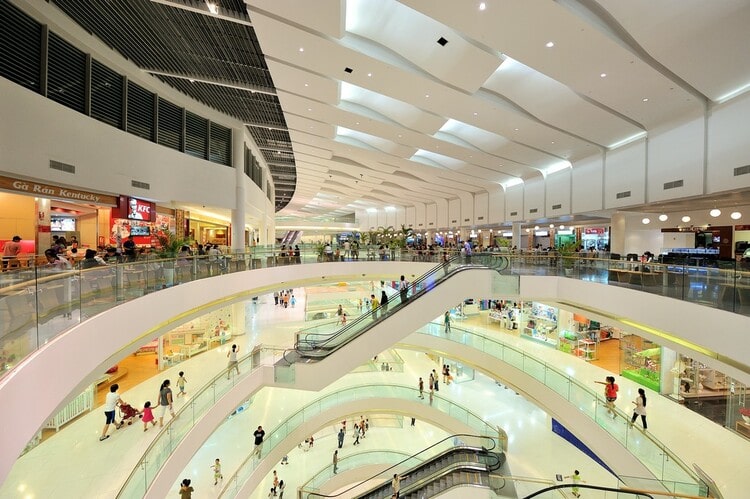 More interestingly, Crescent Mall with the spacious space has become the ideal site for holding some special events such as shows, concerts, art cultural exhibits, fashion catwalks, children's activities.
Crescent Mall Shopping Center in Phu My Hung (Phú Mỹ Hưng) will definitely satisfy any customer's expectation with various services and branded products. A visit to this mall also completes the shopping experiences of any local customers and tourists. Any questions can be left in the comment section of Vina.com, and we will answer them as soon as we can.