Updated: 08/22/2019
Thong Nhat Park (Lenin Park) (Công Viên Thống Nhất) is an ideal spot for you to relax with a book or enjoy a pleasant jog thanks to a tranquil green space and rows of green trees that provide shades over the park. Coming to this park, locals, and visitors can go for a walk, meet many interesting people or take a boat ride while immersing themselves in nature and fresh air in the middle of the city.
When Is The Recommended Time To Visit Thong Nhat Park
Of course, you can visit Thong Nhat Park in Hanoi at any time within the year but it is great to visit here at special events that are held in Thong Nhat Park. This is because you will have a great opportunity to take part in many interesting activities on these occasions. For example, if you visit the park at Lunar New Year's Eve, you can watch the firework display over the park which aims to expel the evils away and hope for a new year of prosperity and good health.
Visiting the park in the spring is a chance for you to join in Hoa Xuan festival (also called Spring Flowers Festival in English). During this time, you will be astonished at the beauty of thousands of flowers and trees. A variety of flowers for Tet is also displayed.
The third occasion you should feel lucky to go is Bulgarian rose festival that opens on March 3 in Thong Nhat Park with 300 types of roses coming from different areas of the world such as Bulgaria or purebred rose of Europe.
The History And Names Behind Thong Nhat Park Hanoi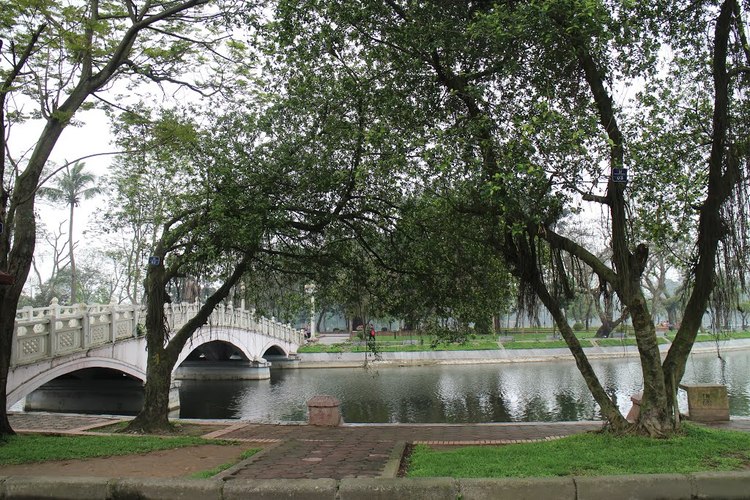 Thong Nhat Park was formed due to a construction campaign of the Hanoi People's Committee that aims to turn a waste disposal dumping site into Hanoi's central park. During the colonial time, the French urban planner had designed the park as a public park but until it received the full support and permission from the President Ho Chi Minh (Hồ Chí Minh) who determined to form a green lung in Hanoi, the park started to be built in 1958 with the help of socialist volunteers such as employees, students, and officials. When the park was completed, it opened to the public in 1961.
Before the park was built, Vietnam had been divided into two parts including South Vietnam and North Vietnam. Therefore, the park was named "Thong Nhat" (That means reunification in English) as it showed the strong will to reunite the North with the South.
Another name of Thong Nhat Park is Lenin Park because it also showed the allegiance and gratitude to the Russian revolutionary leader on the Lenin's 110th birthday in 1980.
What Activities You Can Do In Thong Nhat Park

Covering the total area of 50 hectares, Thong Nhat Park is an ideal playing ground and a training place where locals and visitors can do sports and physical exercises. It is also a great chance for you to meet a lot of friendly and interesting people, talk with them and participate in many activities to understand the daily life of local people.
The park is surrounded by high trees, lush grasses and colorful flowers which make it look like a peaceful island in the middle of the city. So, taking a walk and sightseeing its beauty is a great idea for a nice weekend. In the summer, many people go to this park to avoid the heat; therefore, it is often crowded at this time.
Thong Nhat Park is not developed as an amusement park for children, so it does not have many activities or games for children to enjoy. However, your kids can still take part in games such as training riding, driving plane or mirror house.
Thong Nhat Park also has a seven-hectare lake named "Bay Mau Lake". People can take in a cooling breeze or sail swan boats which help to improve their health and give them pleasant experiences.
Where To Eat Near Thong Nhat Park
There are a number of Hanoi restaurants if you want to eat near Thong Nhat Park, including La Braserrie, Hoa Long Restaurant, Azabu Restaurant, Home Moc Restaurant, Ngon Garden, Octopus King, Quan An Ngon (Quán Ăn Ngon), etc. Many restaurants serve different tastes of people coming from various areas such as Thailand, China, Korea, America, so on while others give you the great opportunity to enjoy many local specialties.
Where To Stay Near Thong Nhat Park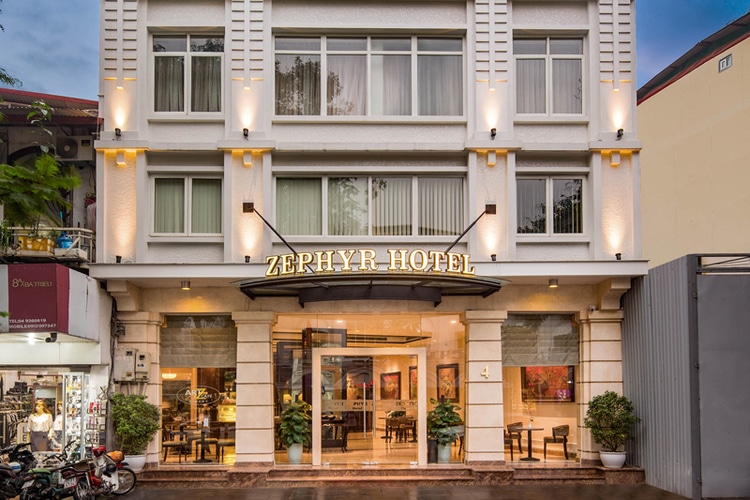 After having a good day trip in Hanoi and spending your time relaxing in Thong Nhat Park, you can stay overnight in some hotels, homestays, and resorts near the park. Here are some suggestions for hotels:
Golden Key Hotel Hanoi: $72 per night

Zephyr Hotel Hanoi: $85 per night

Ocean Hotel Hanoi: $70 per night
Read also:
Since the opening, Thong Nhat Park is not only a park but also a legacy of great strength of Vietnamese people through the historical periods. Thong Nhat Park Hanoi is an ideal place visitors and tourists must visit to find the charm of Hanoi's life. Old ladies and mothers do their daily exercises while talking with each other. Some people play a Chinese chess game. Thong Nhat Park helps people find peace among their rapid restless life. If you have a chance to visit Hanoi, please do not forget this park. I hope that this article gives you useful information. Any questions can be left in the comment section and we will answer them as soon as we can. If you are interested in attractions and activities in Vietnam, you should visit Vina.com.