Coming to Hai Phong (Hải Phòng) attractions, most tourists and visitors won't miss the chance to explore the Elephant Mountain, an interesting site located in An Lao (An Lão) district, Hai Phong City. This mountain that is 20km far from Hai Phong's centre, looks like a grand elephant lying between paddy fields and blue sky. Hiking to Elephant Mountain, tourists can be astonished at the amazing scenery here.
When Is The Best Time To Visit Elephant Mountain Hai Phong
The Elephant Mountain tour can be held at any time of the year; however, in my opinion, summer is the best time for tourists and visitors who want to go trekking and explore the beauty inside the caves of Elephant Mountain Hai Phong.
Furthermore, at the foot of Elephant Mountain, the local people living in An Lao district grow the rice paddies. The summer is also the ideal time for you to see the ripe yellow rice paddies. It is a great chance for you to admire the beauty of the fields.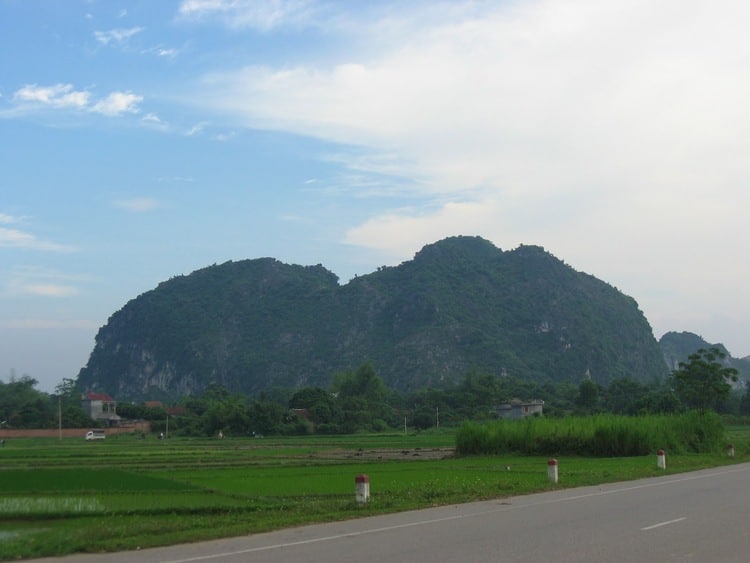 Moreover, you should visit at the annual traditional Elephant Mountain's Festival that is held on 15, 16, 17 January (Lunar Calendar). During this time, tourists have an opportunity to learn about this land's history and take part in many interesting cultural activities.
Visit The Elephant Mountain Hai Phong
Tourism services have not been developed well in the Elephant Mountain Vietnam; therefore, it is still untouched and wild. Therefore, you should bring your food and tents for a picnic. The air on the mountains is fresh and cool, therefore, it is great for you to climb up on the mountain and see the scene of the whole An Lao district.
Coming to Elephant Mountain Hai Phong, tourists can not only conquer the beautiful challenging mountain road but also visit many mysterious attractions such as Long Tien (Long Tiên) cave, Hong Voi (Họng Voi) cave, Bac Dau (Bắc Đẩu) cave, Chieng (Chiêng) cave, Ca Chep (Cá Chép) cave, Be (Bể) cave chess board, etc. Inside these caves, tourists will see many stalactites with different shapes that look like dragons, kneeling tigers, and even the head of the elephant.
Elephant Mountain Hai Phong allures tourists because of not only the gorgeous beauty of nature but also the cradle of prehistoric that raises the curiosity of people who love exploring. At the Elephant Mountain Hai Phong that is considered as an archaeological site, tourists can find many archaeological evidence and relics that have exited approximately 3000 years old like the stone balance, stone ax, bronze weapons or stone grinding table. On the mountain, the ruins of pagodas and citadels under Mac Dynasty at the 16th century still remain.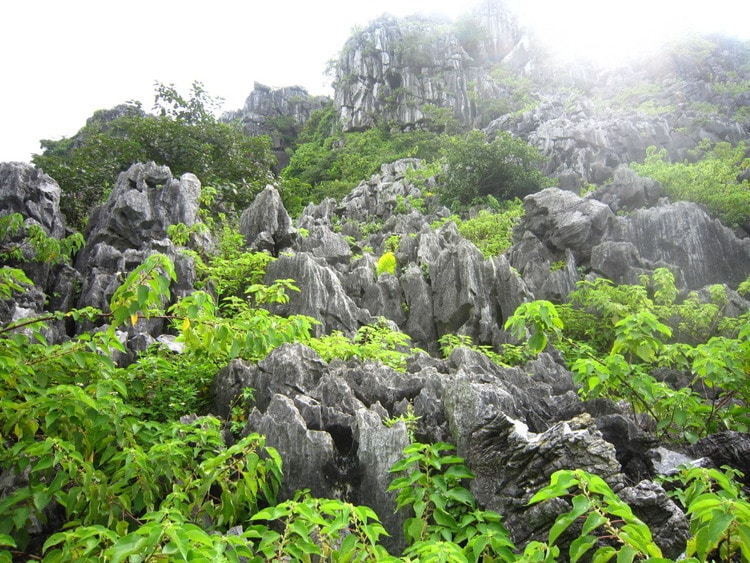 Staying at the Elephant Mountain eco resort, you can participate in many included wonderful activities such as fishing, boating, visiting ancient houses and eating local specialties.
Although tourism isn't developed here, Elephant Mountain Hai Phong still receives a lot of love and admiration from tourists and visitors of Vietnam and international countries. Let's enjoy the trip to this attraction.