Updated: 11/15/2019
Hanoi Botanical Garden or Botanic Park is a green park, and it is located in the northwest of Hanoi, Vietnam. It was founded in the early years when the French arrived in Vietnam during the colonial invasion. Currently, the garden is considered as the green lung of Hanoi, where nature lovers have an opportunity to immerse in green trees and the sounds of the forest. The great old trees here with great age are witnesses of many events in the history of the capital.
Hanoi Botanical Garden is located on Khan Xuan Ward next to West Lake in the past.  This place has a beautiful lake, and it contains a wide range of different animals and plants that create a complex of botanical garden. For the landscape to be less monotonous due to its flat terrain, garden designers have built a low hill called Nung Mountain with lots of lawns and created winding paths under lush wooden trees. The garden was built in 1890 with an area of ​​over 33 hectares. It is surrounded by the entire complex of French colonies and villas. In addition to the available plants, scientists also collected rare plant varieties from North to South and experimented with exotic plants from many parts of the world. To increase the attraction and sightseeing to enjoy, government has built homes for rare animals along the way . Therefore, the Botanical Garden is also known as the Zoo.
After ups and downs and changes, Hanoi Botanical Garden still retains its original name. Previously, the birds were transferred to Saigon Zoo and Zoos in Hanoi, there was a separate animal park called Thu Le Zoo. The Botanical Garden is narrowed after ceding a sizable part of the land area to build Ba Dinh Historic Area. Currently, the area of ​​the garden only is over 10 hectares located in Ngoc Ha Ward, Ba Dinh District, Hanoi, Vietnam.
What Is The Best Time To Visit?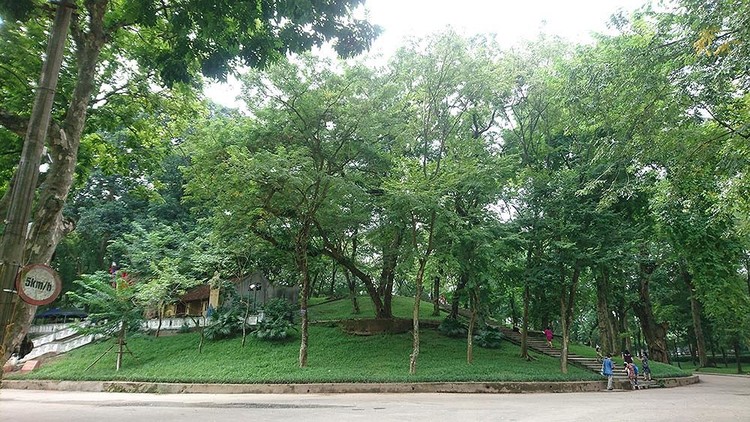 Like other parks in Hanoi, Hanoi Botanical Garden opens on all days of the week. It starts from 5 am to 10 pm every day.
You will have to pay the entrance fee. Currently, the ticket price to Bach Thao Park is considered quite cheap. The ticket price for the park is about VND 5,000 to VND 15,000.
What Are Activities For Tourists To Do?

There are a lot of activities for tourist to try. It is like a primeval forest in the heart of Hanoi with a lake, a miniature forest, and many animals. When coming here, visitors will be impressed by a green color of trees that have existed for a long time such as areca, coconut, the large species of palm, banyan tree with long rough roots floating on the ground, orchids rare and ornamental plants. In the Botanic Park, there are many species listed in Vietnam Red Book and over 100 years old. It is a good idea for relaxing and strolling around the park.
Tourists, who love animals, will be extremely interested in seeing the cute animals in the park. This is the common home of a variety of animals such as squirrels, monkeys, peacocks, migratory birds, etc. The park has a large, clear, and calm lake. The most ideal time to visit the park is during the summer days, which you can sit next to the lake and feel the cool breeze. The lake combined with the green of the trees creates peace and freshness. There is also a small hill called Nung Mountain located next to Vi Danh Lake. At the top of the hill, an old temple was built to worship Huyen Thien Hac De. According to legend, the boy was the one who helped Ly King defeat the invaders. To commemorate the merits of this young hero, the Vietnamese people built a shrine. The combination of lakes and hills creates a peaceful beauty for the park. Today, Hanoi Botanical Garden has become a tourist attraction in Hanoi for researchers to study and tourists to enjoy.
What To Eat?
You can find a number of Hanoi restaurants and food stalls near Hanoi Botanic Garden. We think you should enjoy some street foods of Hanoi; they are quite delicious. We give you some famous dining addresses in Hanoi including:
Fried Chicken Legs With Sauce (Chan Ga Chien Mam): 123, Thuy Khue Street, Tay Ho District, Hanoi. It opens from 9 am to 10:30 pm. The price is about VND 50,000 – VND 250,000.

Nem Lui- Xeo Cake (Banh Xeo- Nem Lui):125, Doi Can, Ba Dinh District, Hanoi. It opens from 11 am to 2 pm and from 3:30 pm to 10 pm. The price is about VND 20,000 – VND 50,000.

Bun Cha (Bún Chả): 37, 12 Alley, Dao Tan Street, Ba Dinh District, Hanoi. It opens from 9 am to 9 pm. The price is about VND 20,000 – VND 30,000.
Where To Stay?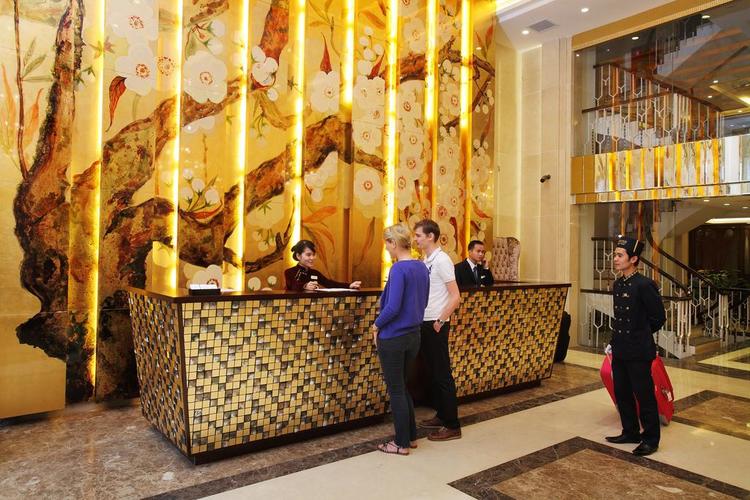 There are some hotels located near Hanoi Botanic Garden. We give some suggestions for you including:
Somerset West Lake Serviced Residences: 254D Thuy Khue Street, Tay Ho District, Hanoi. The price of a room begins at $59/night.

Golden Silk Boutique Hotel: 109-111, Hang Gai Street, Hoan Kiem District, Hanoi. The price of a room begins at $59/ night.

The Palmy Hotel & Spa: 4, Bao Khanh Street, Hoan Kiem District, Hanoi. The price of a room begins at $50/ night.

La Sante Hotel & Spa: 42, Chau Long Street, Ba Dinh District, Hanoi. The price of a room begins at $48/ night.
Other suggestions: Mercure Hanoi La Gare Hotel, Serene Boutique Hotel & Spa Hotel, Hilton Garden Inn Hanoi Hotel, Silk Path Hotel, etc.
Hanoi Botanic Garden is really impressive with green of plants surrounding. It is definitely a great place for you to relax and run away from the hustling life. We hope that you find useful information after reading this post. If you have any questions, you can be left in the comment section below. We will answer as soon as possible. To get more about Vietnam travel, check our Vina site.