Located on Vung Hill (Đồi Vung), Do Son District (Quận Đồ Sơn), Hai Phong (Hải Phòng), Bao Dai Villa (Biệt Thự Bảo Đại) which was used as the palace of Bao Dai (Bảo Đại) when he visited Vietnam during the summer time nowadays has attracted a lot of tourists and visitors who travel to Do Son. According to Vietnam National Administration of Tourism, about 60,000 – 70,000 travelers go to Bao Dai Villa each year. Coming to Bao Dai Villa, tourists will be astonished at the beautiful views of Do Son Peninsula (Bán Đảo Đồ Sơn) and the unique architectural style of this building.
When Is The Best Time To Visit Bao Dai Villa
According to tourists' reviews, the best time to travel to Hai Phong is from November to March because during these months, there is a plethora of picturesque sightseeing and the weather is ideal for traveling to Hai Phong as well as Bao Dai Villa.
What To See And Explore In Bao Dai Villa Do Son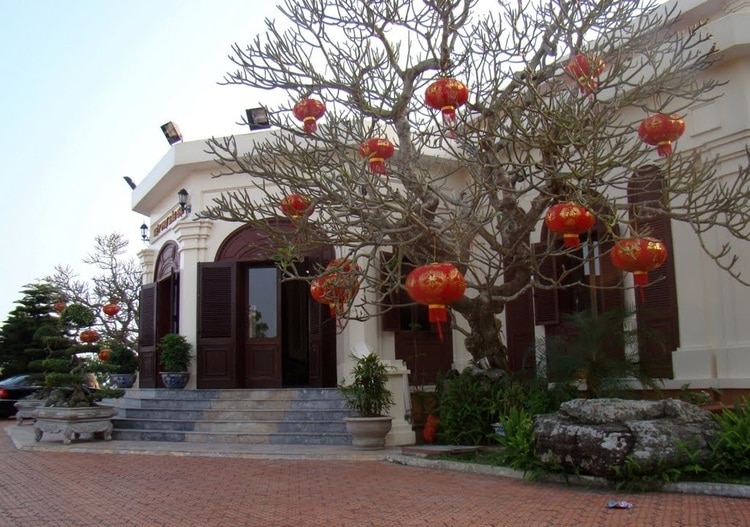 In 1928, the French Governor-General of Indochina built this villa and in 1949, he offered it to Bao Dai who was the last emperor of Vietnam. Bao Dai often visited this villa during summer time.
On May 15, 1955, the Villa was transferred to the Ministry of Defence for management and then given to Hai Phong Tourist Company (now called Do Son Tourist Joint-Stock Company) to restore and manage. In 1997, this villa opened to welcome tourists.
Nowadays, the Bao Dai Villa is used as a hotel where you can admire the panoramic views of Do Son Peninsula and see a lot of the vintage royal family photos that are still kept until now.
Tourists have seen this villa not only as a unique architectural work but also a historical relic of Bao Dai, the last king of Vietnam. For those reasons, Bao Dai Villa Hai Phong has attracted great admiration and curiosity from Vietnamese people and foreign tourists.
In front of the villa, there are a fountain and a flower garden with a lot of trees that give the villa a beautiful green space. Coming to Bao Dai Villa, tourists can take a short walk here and enjoy the impressive sightseeing.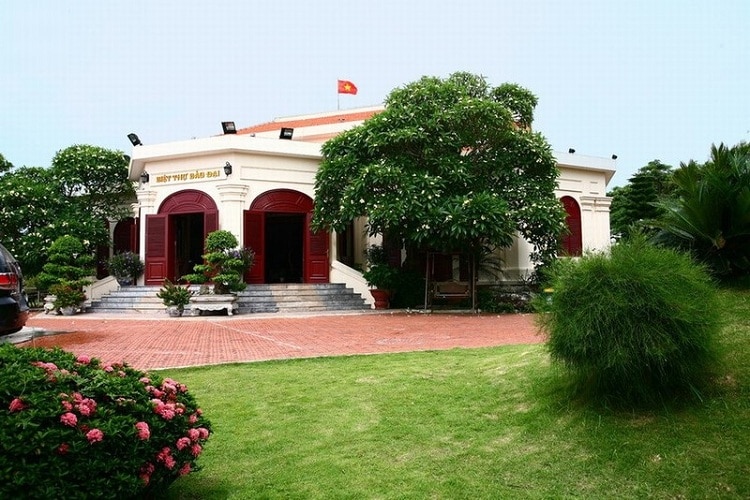 Visiting Bao Dai Villa, you should not miss the chance to see Bao Dai's throne where tourists can try wearing the royal-like costumes and taking great pictures to capture that moment. Bao Dai Villa also welcomes tourists to buy special souvenirs for their friends and family.
Furthermore, you can come and explore two bedrooms of Queen Nam Phuong and King Bao Dai, five bedrooms for princesses and princes as well as Nguyen De (assistant of the King) that are on the second floor. On the ground floor is a reading room of Bao Dai's family.
The tour to Bao Dai Villa Do Son will provide you a great opportunity to learn about a historical period and major milestones in the life of Bao Dai, the last king of Vietnam.
You can stay overnight at Bao Dai Villa and enjoy the delicious meals here.
The villa has been developing many tourist services to become a favorite destination. If you like this place, please don't feel hesitant to visit. Any questions can be left below and we can answer them as soon as we can.