Situated in the Gulf of Tonkin, between Hai Phong City (Vietnam) and Hainan Island (China), Bach Long Vi (Bạch Long Vĩ) island (its literal name is "White Dragon Tail") has an important role in the sea sovereignty and is a famous tourist attraction of Hai Phong (Hải Phòng). It will be an omission if you come to Hai Phong without visiting Bach Long Vi Island. It is a great place for someone who likes adventure and taking an interesting tour on the sea island.
The Legend About Bach Long Vi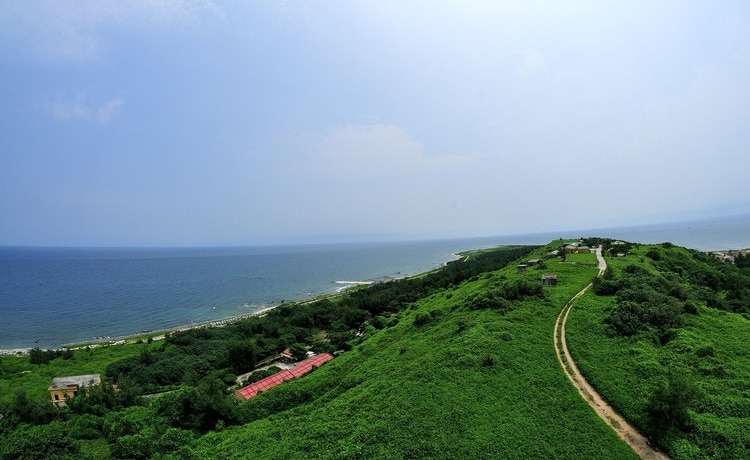 Bach Long Vi is not only a remote island of the Gulf of Tonkin but also a district of Hai Phong. For years, Bach Long Vi is considered to play an important role in security, development, and defense of the Vietnam Sea.
Its name originates from the old legend in which long ago, a group of dragons was flying to Hai Phong Sea. Some baby dragons flew down and lied on the Hai Phong land that today turns into the Cat Ba archipelago. The remaining dragons lied in the sea of Quang Ninh which becomes Ha Long Bay nowadays. Bach Long Vi Island which was the tail of the mother dragon  was called the pearl of the East Sea because of the precious and well-preserved beauty.
When Is The Best Time To Visit Bach Long Vi Island
There are two seasons in Bach Long Vi including the dry season lasting from October to March and the rainy season lasting from May to August. In the rainy season, the weather is humid and hot with a lot of rainfall while in the dry season, it is cold with less rain. The best time to travel to Bach Long Vi Island is from April to September that is the transition month between dry season and rainy season. During this time, the weather is pleasant, not too high with cool and comfortable air.
The Best Experiences You Will Get When Travel To Bach Long Vi Island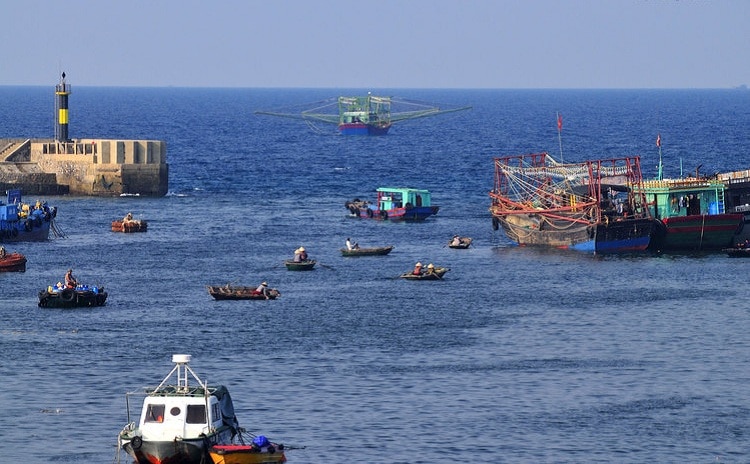 Bach Long Vi is an ideal place for tourists to go fishing as its waters have various kinds of fish and seafood that the high economic value. In Bach Long Vi, each year, locals can catch about 10 tonnes of fresh abalone and about 40-50 tonnes of grouper.
It is also a great experience for you to troll around the coast to admire the unspoiled idyllic archipelago. Lying on the white sand and listening to the sound of coming waves will make you relax and calm effectively.
If you have a chance to visit Bach Long Vi, you should stand on the lighthouse and enjoy the panoramic view of beautiful Bach Long Vi Island that captures your eyes.
Where To See And Eat In Bach Long Vi Island
Located offshore, Bach Long Vi Island hasn't developed the system of resorts and hotels. Therefore, you can hold a small party on the beach, eat seafood dinner and sleep in tents if you want to stay overnight and watch the sunrise.
Furthermore, you can ask to stay at a local family on this island. The locals here are very hospitable and enthusiastic enough to let you stay overnight with a very affordable price. For meals, you can ask them where you can buy fresh seafood and how to cook.
Among the unique foods of Bach Long Vi Island, you should not forget to enjoy the famous abalone dishes that are served in different ways such as abalone porridge, abalone dot wrapper mustard oil and so on. The fresh abalone costs your around 500.000-700.000 VND / kg that can be bought as a gift.
Coming to Bach Long Vi Island will give tourists various exciting experiences. It is an ideal place for you to escape from the busy life, enjoying the beauty of nature, interacting with coastal people and breathing in the fresh air. Any questions should be left in the comment section and we will answer them as soon as possible.