Located 1km away from Do Son Peninsula (Bán đảo Đồ Sơn), Hon Dau Island (Đảo Hòn Dấu) Hai Phong (Hải Phòng) is considered as a valued gem of Do Son (Đồ Sơn) District, Hai Phong City. With fresh air, beautiful landscape and an impressive range of mountains, Hon Dau Island is attracting more customers and tourists to visit. The visitors take the Hon Dau Island tour because of not only exploring the wonderful eco-tourism but also discovering the history of Nam Hai Than Vuong temple (Đền Nam Hải Thần Vương).
When Is The Best Time To Visit Hon Dau Island
As one of the Northern provinces, Hai Phong has tropical monsoons that divide into two seasons within the year: a cold season, and hot season. According to the average temperature and different conditions of each season, people have concluded that the best time to visit Hai Phong, as well as its attractions and destinations, is from November to April because, during this time, the weather is pleasant and cool without rain. That would be the perfect choice for someone who likes climbing mountains and enjoying interesting outdoor activities.
Hon Dau Island also owns a beautiful beach. For someone who loves swimming and sunbathing, nothing is greater than visiting this island between June and July. However, it is also the summer when students take the vacation; therefore, most tourist destinations are likely to be crowded. So, it is important for you to book the rooms and flights in advance to get the cheaper price and avoid running out of rooms.
In autumn, the number of tourists who come to Hon Dau Island falls significantly; however, the lack of people gives this island a peaceful beauty. That would be perfect for someone who is seeking for a paradise to relax.
What To See And Visit On Hon Dau Island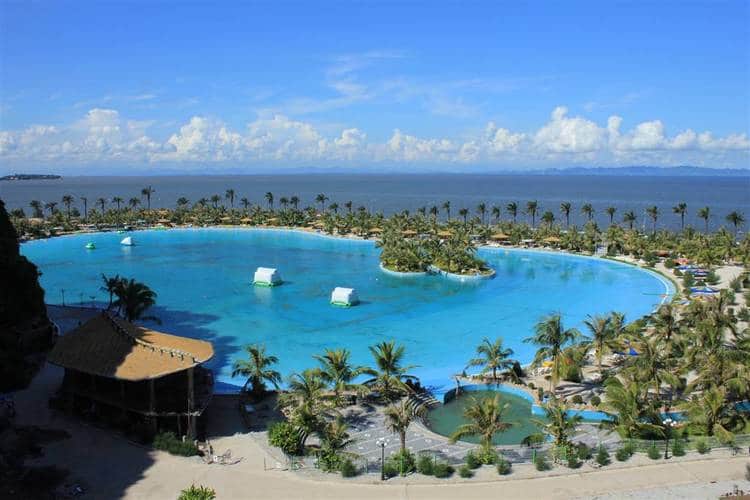 If you have a chance to visit Hon Dau Island, it is great to come and explore the Hon Dau primary forest where you can see the roots beams falling as silk through layers of ancient trees, which makes the island have a romantic beauty. Furthermore, in this forest, there are dotted herbaceous, huge roots tree vines and stolon plants that will definitely make the tourists feel like they are being lost in a fairy desolate land. Furthermore, under great trees are the green grass, carpet leaves and wild chrysanthemum blooming with yellow and white mixed together. Walking along the stone banks and discovering the hidden beauty of primary forest are a great experience for nature-lovers.
Locals have gifted the island the name "The Island of Light" because there is an impressive old light station which has witnessed a lot of important historical events. This Hon Dau Light Station is also another site for tourists to visit when coming to this island. This station that was designed and built during 1892-1898 has a two-floor house which is now used as a museum. In the middle of the house, there is a big lighthouse known as an ancient fortress that spreads light across the Hon Dau. This lighthouse is actually a 5-floor tower with the top being 140 meters above sea levels and 65 meters above its bottom. It is said that the Lighthouse can spread the light within a distance of 40 kilometers and in all directions of the island. It plays an important role as an important tower that guides boats in the sea to come back home. Hon Dau Lighthouse has existed during the harsh times of wars although, in April 1967, it collapsed entirely because of bomb damage. However, the locals and workmen have used iron pillars to build this lighthouse and make it durable and safe in 1986. In 1995, it was restored but remaining its unique design and structure. With that great charm, it is not surprising when Hon Dau Lighthouse wins the heart of many tourists and visitors who reach the top of the lighthouse and enjoy the panoramic views of ocean and island by climbing a 128 step stairway.
Nam Hai Than Vuong Temple is another popular place for tourists and visitors who come to this island. According to a legend, after the battle on Bach Dang (Bạch Đằng) that confronted the Yoan Empire, locals found a headless dead body lying on the shore of the island. Due to the clothing he was wearing, locals guessed that this dead body belonged to a general under the Tran Dynasty. To show a respectful attitude, locals built a grave to bury this dead body and constructed a temple. During the inspection tour to northern provinces of Vietnam,  the King Tu Duc (Tự Đức) stopped on this island and went to the temple due to a big storm. After worshipping in the temple, the storm became silent immediately and amazingly. At that time, the King gifted a name for the temple, calling it Nam Hai Than Vuong Temple which means literally "The King of Sea" temple. Nam Hai Than Vuong is believed to be sacred; therefore, each year it receives a lot of tourists and visitors who come after the New Year or Tet holiday to pray and make wishes for themselves or their family.
Where To Stay And Eat During Hon Dau Island Hai Phong Tour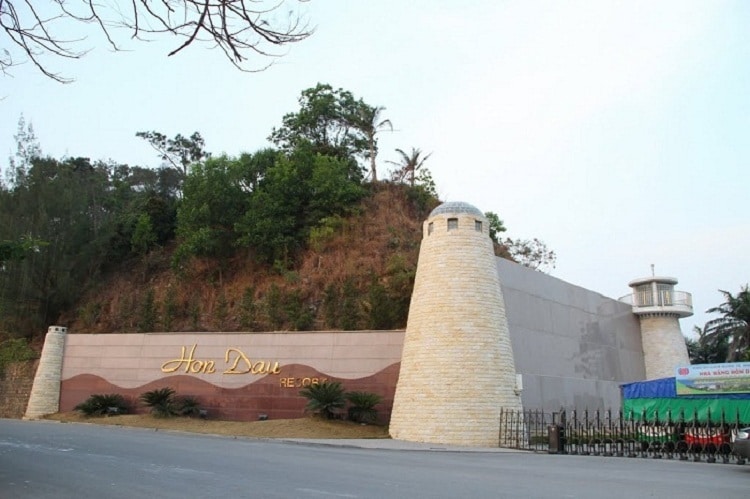 Hon Dau Island Hai Phong is not far from Do Son Resort. Therefore, Do Son Resort with a wide range of modern facilities and high-quality services is the best recommendation options for tourists. The resort really gives tourists a relaxing and enjoyable experience.
Furthermore, you can book a room at Hon Dau Resort that features various kinds of rooms, an outdoor pool, a private beach, and many modern facilities. This resort also has a restaurant which serves delicious Vietnamese cuisine. Tourists can order the meal served in your room by using the room service.
Hon Dau Island offers many various specialties and unique dishes made from crabs that are served at the local restaurants in Do Son and Hon Dau Island. If you plan to stay longer on this island, I would like to suggest you should contact the owner of a local restaurant for better service.
Hon Dau Island attracts tourists not only because of unique charms but also well-preserved beauty. I hope that you can find useful information in this article about the travel guide to Hon Dau Island Hai Phong. Any questions can be left in the comment section and we will answer them as soon as we can.