Tourists come to Can Tho to contemplate famous places for entertainment and discovery of cultural features. Yet, it will be incomplete if you ignore to pay a visit to one of the well-known orchards in this Delta city. With the area of 13.000m, 9 Hong orchard garden always welcome tourists to experience the fruit garden and ecotourism here. Due to the development of tourism, the garden is more and more enormous with different kinds of fruits such as star apples, purple mangosteen, plums, durian, rambutan, which promises to bring wonderful moments for tourists to adventure this land.
Can Tho is famed for not only beautiful and alluring landscapes in floating markets and rivers, but also ripening laden orchards. Let's explore 9 Hong Orchard -one of the renowned orchard gardens in Phong Dien, Can Tho.
Read more: Can Tho Pedestrian Bridge With Enchanting & Alluring Beauty / Ba Bo (Bà Bộ) Flower Village with Full Bloom in Can Tho 
1. Location
Hong orchard garden lies on 398 My Nhon hamlet, My Khanh commune, Phong Dien district, Can Tho City. From the city centre, you go along Nguyen Van Cu street towards to Phong Dien about 15 km. It is about 300m far from Truc Lam Phuong Nam Monastery.
2. Explore Phong Dien' S Orchards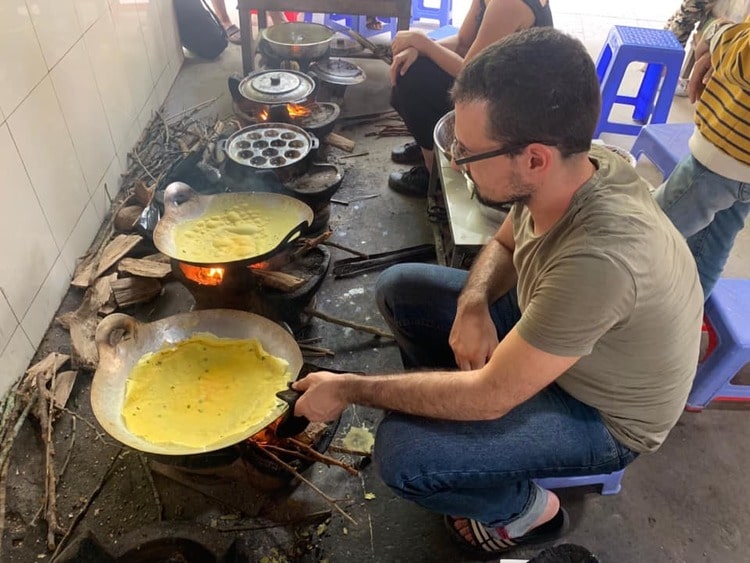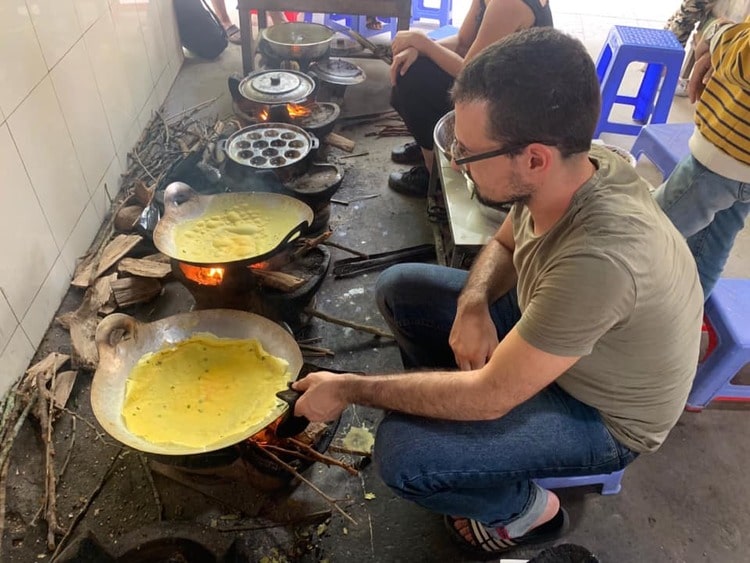 Can Tho is not only famous for the romantic landscapes of rivers, locals' hospitality, but also orchard gardens laden with fruits attracting tourists. 9 Hong orchard garden is the eco-tourism location you should not ignore when setting foot on Mekong Delta city. Tourists will be harmonized in the cool and fresh air, contemplate and taste ripen sweet fruits.
You can freely pick and taste fruits in the garden. Yet, different seasons have different kinds of fruits. If you want to try your favourite fruit, it had better contact with the garden owner before you go to avoid travelling out of season. Tourists can pay a visit to the garden along the bank by sailing a boat or walking.
Visiting the fruit orchard, you can participate in exciting activities such as sailing canoes, swinging strings, fishing, or cycling through small board bridge.
You can have a chance to taste the specialities of the Southwest region like "mam" hot pot, some kinds of fried freshwater fish. Specially, the mixture of natural local ingredients gives these specialities the rich flavors characteristics of food from the Southwest region. One remarkable thing is that you can directly cook and eat traditional cakes with the owner in the garden like "banh xeo", "banh man", "banh da lon". This creates a strange and fantastic taste for tourists.
3. Experience To Travel The Orchard Garden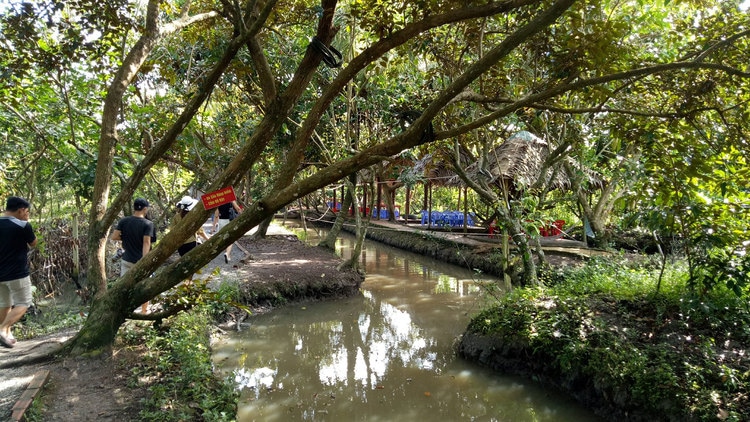 Can Tho city is sectioned off by small canals, which have been an indispensable part of residents' lives for centuries, as water transport arteries. Phong Dien belongs to the channel systems of the Mekong Delta, so the suggested means of transport are boats, canoes. When you go by boat, you can entirely capture the beauty of waterways in Southwest Vietnam. You can also rent Can Tho boats starting from Ninh Kieu dock to visit the 9 Hong orchard garden. You can also choose to start your trip by motorbike. From the city centre, you ride along the 1A national road toward Soc Trang, through Dau Sau Bridge and turn right at Cai Rang bridge, then arrive Phong Dien.
January to March it is the springtime for ripening star apples. In the summertime, a variety of fruits are lush with ripening fruits such as mangoes, purple mangosteen, plums, durian, rambutan. In the last months of the years, the orchard garden is dyed with the green colour of apple gardens or longan garden.
Hong Orchard garden is considered one of the most famous eco-tourism gardens in Phong Dien. So the entrance fee for each person can range from 20.000VND to 80.000 VND.
By M.Phuong