Situated in Mekong Delta in Southern Vietnam, Can Tho (Cần Thơ) is an attraction of Vietnam with lush fruit gardens and stunning landscapes. Although Can Tho has the less bustling night scene than other big cities such as Hanoi (Hà Nội) and Ho Chi Minh City (Thành phố Hồ Chí Minh), there are also not few fun activities to do in Can Tho at night. In the article, Vina would like to introduce to the best ideal activities for Can Tho nightlife that will give you the most memorable experiences in this beautiful city.
Can Tho Nightlife – Enjoy The Shimmering Beauty In Can Tho At Night
1. Enjoy The Local Street Foods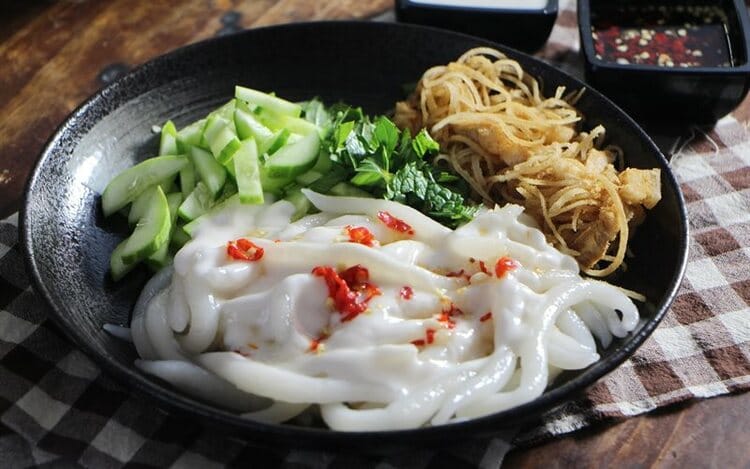 Can Tho City is full of good food; and in the evening, you should enjoy special street food in Can Tho which cannot be found anywhere. Can Tho has a variety list of vegetables, fruits, and seafood that are combined nicely to create the best cuisines of the city.
It is recommended tasting magenta plant sticky rice cake, Cai Rang (Cái Răng) grilled rolls, baked sticky rice banana bun, grilled green pepper snails, banh cong (bánh cống), banh tam bi (bánh tầm bì), banh hoi (bánh hỏi), etc.
Here are some suggestions where you can taste delicious foods at affordable prices:
Bun Goi Gia Chanh Map (Bún gỏi già Chánh Mập) at 21 Ngo Duc Ke (Ngô Đức Kế), Tan An (Tân An), Ninh Kieu (Ninh Kiều), Can Tho

Vit Nau Chao Thanh Giao (Vịt nấu chao Thành Giao) at 1/8 Ly Tu Trong (Lý Tự Trọng), An Phu (An Phú) Ward, Ninh Kieu District, Can Tho

Lau Tay Do (Lẩu Tây Đô) at 163 Nguyen Van Cu (Nguyễn Văn Cừ), An Khanh (An Khánh), Ninh Kieu, Can Tho

Banh Cong Co Ut (Bánh cống Cô Út) at 86 Ly Tu Trong, Tan An, Ninh Kieu, Can ho

Quan Mi Vit Tiem Hau Phat (Quán Mì Vịt Tiềm Hậu Phát) at 25B Ly Thuong Kiet (Lý Thường Kiệt), Tan An, Ninh Kieu, Can Tho
2. Go Shopping At Can Tho Night Markets
One of interesting Can Tho nightlife activities is to go shopping at Can Tho night markets. Can Tho has several night markets including Tay Do (Tây Đô) night market, Tran Phu (Trần Phú) night market, and Ninh Kieu (Ninh Kiều) night market.
Tay Do night market is on Hai Ba Trung (Hai Bà Trưng), Tan An Ward, Ninh Kieu District, Can Tho. This old market is full of shopping souvenirs, food stalls. Visiting Tay Do night market, you will have a chance to admire the cultural beauty of the locals in Can Tho
Ninh Kieu night market is located near Ninh Kieu Pier (Bến Ninh Kiều), in Tan An Ward, Ninh Kieu District, Can Tho. This market opens from 4 pm to 4 am in the next morning. It attracts a lot of foreign visitors and people from different parts of Vietnam because of many upscale restaurants, fresh fruit stalls, and clothes with super low prices.
Tran Phu night market on Tran Phu (Trần Phú) Street, Cai Khe (Cái Khế), Ninh Kieu, Can Tho. Opened at night, this market sells a lot of fresh seafood, fruits, and delicious dishes.
3. Walk On Ninh Kieu Bridge (Cầu Ninh Kiều) Or in Ninh Kieu Park (Công Viên Ninh Kiều)
Ninh Kieu Bridge near Ninh Kieu Pier is the ideal site for tourists to enjoy the peaceful evening. Walking on this bridge, tourists can see the charming riverside landscape and the colorful lanterns released on the Hau River (Sông Hậu). Furthermore, you can also feel astonished at the unique, sturdy structure and architectures of Ninh Kieu Bridge. If you are tired, it will be great to sit on the stone chairs placed around the Ninh Kieu Park while immersing in the air-open atmosphere.
4. Dining On Yacht Along Hau River
It will be a pity if you travel to Can Tho without enjoying the dinner on a yacht along the Hau River. On the yacht, you can see the beautiful sparkling light coming from Can Tho Bridge and the stunning view of Can Tho City.
Furthermore, you can also listen to the impressive music performances by the locals of Can Tho in the traditional dress.
5. Spend The Night Out In Bars, Pubs, and Café In Can Tho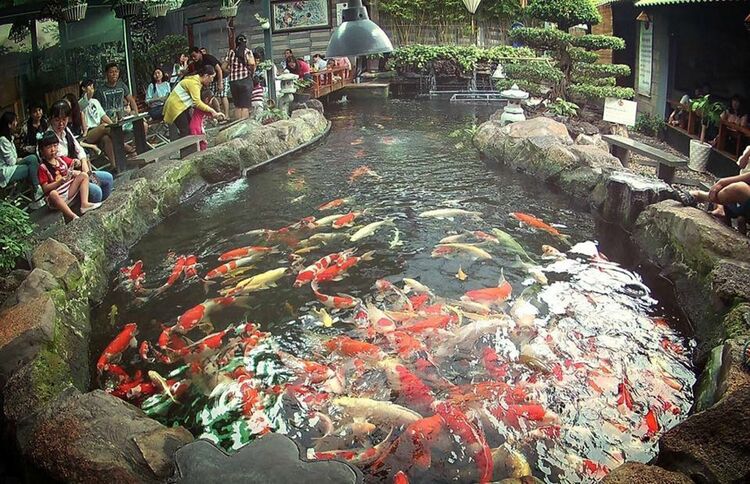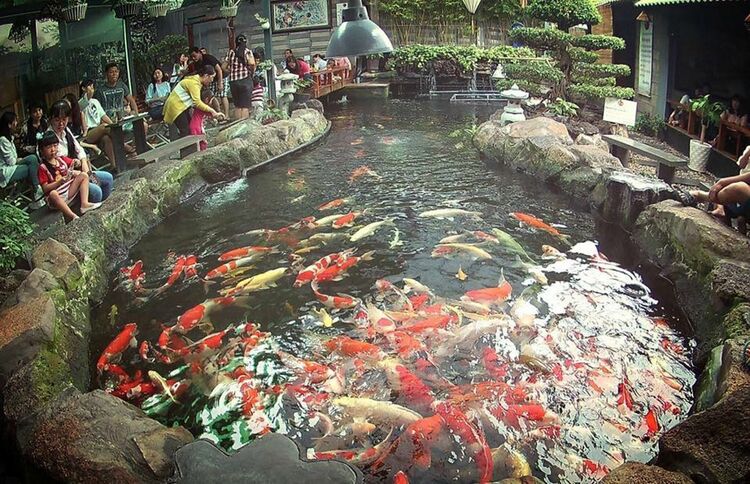 There are a handful of local night bars and pubs in Can Tho for someone who is desperate for the local Can Tho nightlife and want to make the most out of the night in this city. The ideal options include Rooftop Bar, V18 Club, Ninh Kieu Sky Bar, and Ninh Kieu Yacht, etc.
For a quiet atmosphere and great drink, you can opt for one of these popular cafés such as Bros Coffee Ca Koi (Bros coffee Cá Koi), COFFEE FRESH, Café Meo Can Tho (Cafe mèo Cần Thơ), or Café Hop Pho (Cafe Hợp Phố).
Read more:
Can Tho has more things to give tourists and visitors, and it is not a boring city at night. There are a lot of things you can do to enjoy the best Can Tho nightlife here. Wish you have a good tour to Can Tho and enjoy interesting Can Tho nightlife activities. If you have any questions, please feel free to leave them below. And do not forget to share your experience with us.