Located in Dang Hai Ward (Phường Đằng Hải), Hai An District (Quận Hải An), Hai Phong City (Thành phố Hải Phòng), Ha Lung traditional Flower Village (Làng hoa Hạ Lũng) attracts many tourists and young photographers especially during the blossoming seasons when various kinds of flower in Ha Lung Flower Village show their beauty and colorful colors.
When Is the best time to visit Ha Lung Flower Village
The best time to visit Ha Lung Flower Village is spring and summer when you can see many kinds of flowers blossoming and enjoy the fresh air. Lunar New Year or Tet Holiday (Tết) is the time the Ha Lung Flower Village receives a lot of tourists and visitors as well as amateur photographers who come to admire the blossoming flowers and take beautiful pictures.
What To See And Do In Ha Lung Flower Village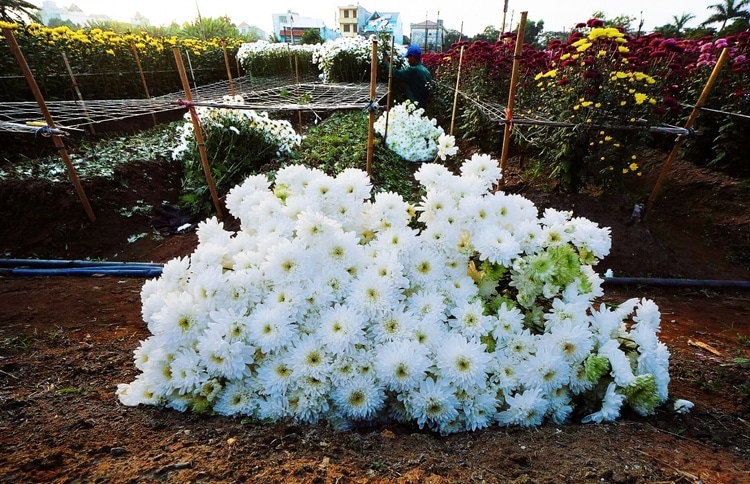 Ha Lung Flower Village is the trade village that grows flowers. Developed in between the 1980s and 1990s and existing for hundreds of years, the Ha Lung Flower Village is included in a list of top 10 famous flower village of Vietnam. During the period of the 1980s and 1990s, about 70% of households in the whole village grew flowers and the total area for growing flowers accounted for 150 ha. At that time this village provided various kinds of flowers across Vietnam and exported flowers to the many countries in the world. In recent years, due to the urbanization process, the total area which is used to plant flower was limited. Today, about 30% of households in this village plant flowers and the total area for planting is 30 ha. A project of developing and widening this trade village with the total area growing flowers of 50 ha are being carried out to make the Ha Lung Flower Village become a beautiful famous tourist attraction of Hai Phong.
Visiting the Ha Lung Flower Village, you can see 3 crops of flowers: some flowers are grown in net houses, some on the ground and some on frames. There are a lot of traditional flower kinds with gorgeous beauty such as gerbera, gladiolus, chrysanthemum, dahlia, etc. Moreover, you can also see many new kinds of flowers here like French rose, American rose, Thailand gerbera, etc.
Tourists come to Ha Lung Flower Village not only because of watching flower blossoming, taking pictures but also visiting the big flower markets of North Vietnam. This market with hundreds of years old opens daily, from early morning to midnight. This market sells not only the flowers in Dang Hai Ward but also the flower products from other cities and provinces such as Sapa, Dalat (Đà Lạt), Hai Duong (Hải Dương), Ha Noi (Hà Nội) and so on.
Where To Stay And Eat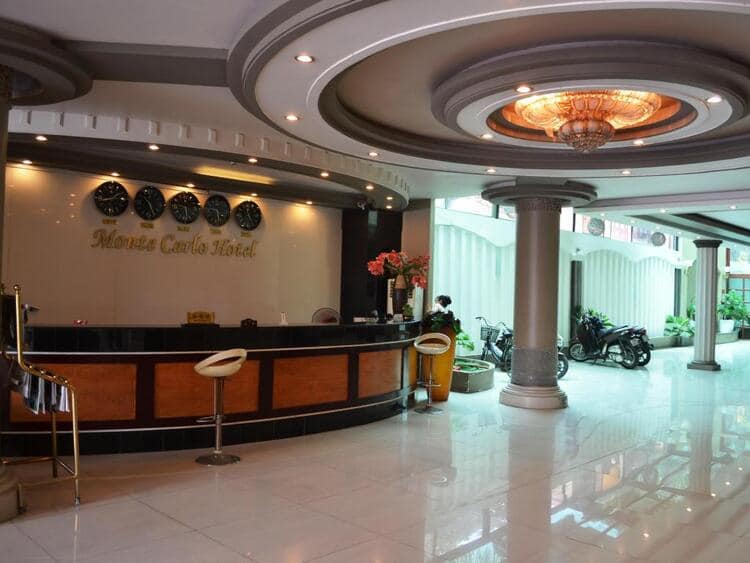 If you want to stay overnight near the Ha Lung Flower Village, there is a wide range of options for you such as Monte Carlo Hotel and Dai Thanh Phuc Hotel (Khách sạn Đại Thành Phúc). They are good recommended hotels with high-quality services that give tourists a relaxing experience. These two hotels are located in Dang Hai Ward and not far from Ha Lung Flower Village.
Visiting Ha Lung Flower Village, it is an omission if you do not taste the Hai Phong specialties and delicious unique foods here. Hai Phong, a city of beautiful and pristine beaches are well known for the seafood and other special dishes that take seafood as a material platform such as river crab hotpot, elderberry seafood, nem cua be (nem cua bể), shrimp vermicelli, etc. Other foods tourists should taste include stuffed pancake, sui din, worm gruel, etc.
As one of the most famous and oldest traditional flower villages of Vietnam, Ha Lung Flower Village is a must-see attraction for tourists and travelers who have a chance to come to Hai Phong Province. By the way, it is a great idea for you to explore some other trade villages of Hai Phong besides Ha Lung Flower Village such as My Dong casting village (Làng đúc Mỹ Đồng), Bao Ha statue-making village (Làng tạc tượng Bảo Hà), and Kha Lam wooden furniture-making village (Làng mộc Kha Lâm). I hope that you can find this article useful and informative. If you have any questions to ask, please raise your voice and leave them below. We will answer as soon as we can.