Con Dao Prison is located offshore Ba Ria – Vung Tau province which is a complex of prisons in Con Dao islands. It was built in 1861 to detain and torture political prisoners by the French colonists. So, a visit to this prison in Vietnam is a must because it brings home to you the unyielding and enduring spirit of Vietnamese people and the most terrible facts during the war. The system of the prison is divided into different areas, such as Phu Hai Prison, Phu Son Prison, Phu Tho Camp, Separated Cow Shed, Phu Hung Camp, Phu An Camp, Phu Binh Camp, American Tiger Cages, French Tiger Cages, Phu Phong, and Phu Tuong Camp. Nowadays, Con Dao prison is an attraction in Con Dao islands attracting many visitors from all over the world.
Con Dao Prison – a Complex of Prisons in Con Dao Islands
I. How To Get To Con Dao
The direct scheduled 40-minute flights to VCS (Co Ong Airport) which serves Con Dao are operated by VASCO. VASCO bookings can be made online or offline via Vietnam airlines agencies. You can fly to Con Dao directly from Can Tho (VCA).
By Superdong High-Speed Boat
You can travel to Con Dao by high-speed boat departing from Soc Trang province that is approximately a 240-kilometer five-hour drive from Ho Chi Minh City. The boat trip to Con Dao from Tran De Port in Soc Trang is about 2.5 hours.
II. What Is The Best Time To Visit Con Dao
The best time to visit Con Dao is from March to September. During October to February, there are big waves yet this is the dry season and hence, it is also an ideal time to travel to Con Dao.
III. What Are the Attractions In Con Dao Prison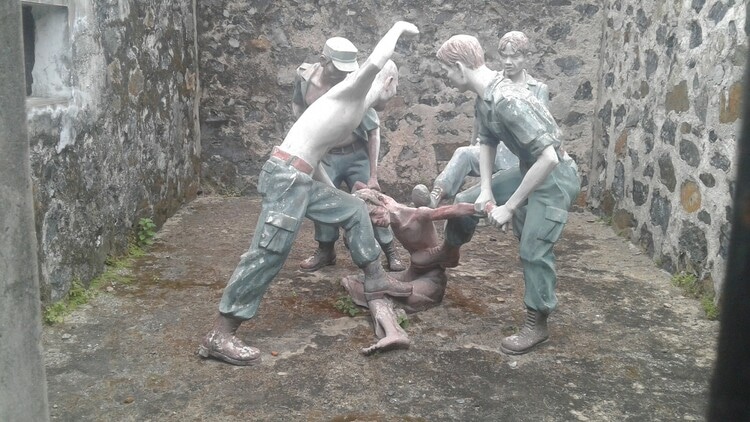 All pictures of a severe prison with byre, tiger cages, limekiln area, Ma Thien Lanh Bridge, farms, etc. appear together with the brutality of the imperialism and colonialism when you visit Con Dao Prison. The system of Con Dao Prison over two periods under the U.S imperialism and French colonialism consists of 127 ward, 504 "tiger cages", and 42 cells. There are also other prison grounds built to murder gradually prisoners and serve comprehensively all aspects in the life of the imperialism and colonialism.
Outstanding Historical Sites Of Con Dao Prison
American Tiger Cages:

The tiger cages are also call Camp 7 or the Phu Binh Camp, which were built in 1971 by the Americans. It has an area of 25,788 square kilometers. Plus, the jail has eight zones from A to H with 384 cells. Each zone contains 48 rooms to catch the prisons one by one.

French Tiger Cages:

The tiger cages were constructed by the French. They are also called the Phu Tuong Prison Camp with the area of 5,475 square meters. It's quite similar to a zone in which tigers are held. The zone has 120 solitary cells divided into two rows with no roof. 

Separated Cow Shed, Con Dao Island:

It was constructed in 1930 by the French and had the area of 4,110 square meters split into three zones with 135 chambers. One of these three zones has 24 boxes which is a nightmare of political prisoners because it's where they were treated like animals and fed like pigs.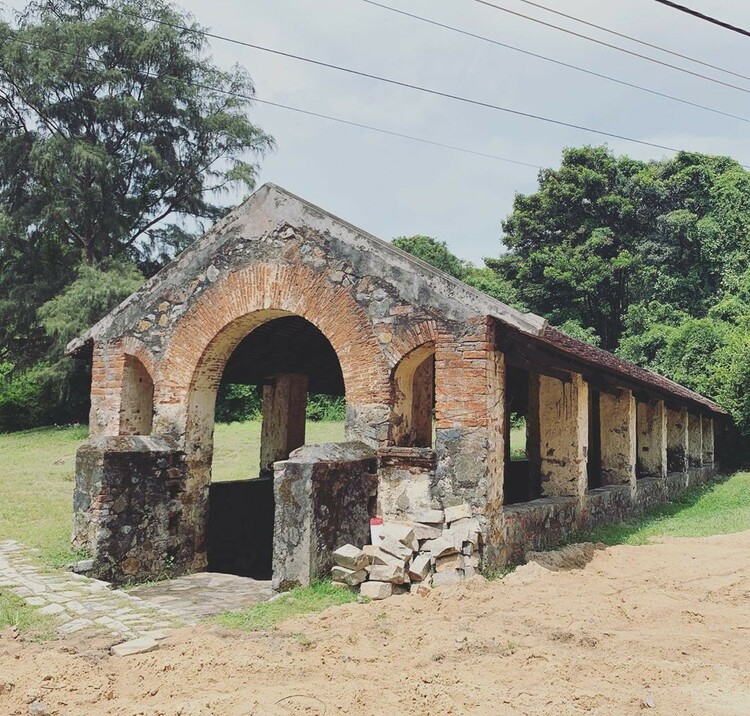 Phu Hai Prison

: It is also called Prison 1 which was constructed in 1862 and restored in 1896. It is the main and oldest prison in Con Dao. It has an area of 12,025 square meters. There are ten collective cells split into two rows, one special cell, one rice milling cellar, one breaking stone area, and twenty stone cellars. There are also other typical areas as dining area, club, chapel, gardens, and warehouse. In this prison, there are wells, playground, toilets, kitchen, clinic and chapel for prisoners, but they were never allowed to use them. All these things were constructed to cope with misleading public opinions and international monitoring groups on human rights.

Phu Son Prison (Prison 2)

: It was constructed in 1916 with the area of 13,228 square meters. There are thirteen collective cells, one separate area with one dark room near jailers' office and fourteen stone cellars. There are also works of clinic, kitchen, club, and dining area.

 

Phu Tho Camp (Prison 3):

It was built in 1928 with the area of 12,700 square meters. This prison has three blocks of cells with one separate block (a dining area and a clinic) and two collective blocks.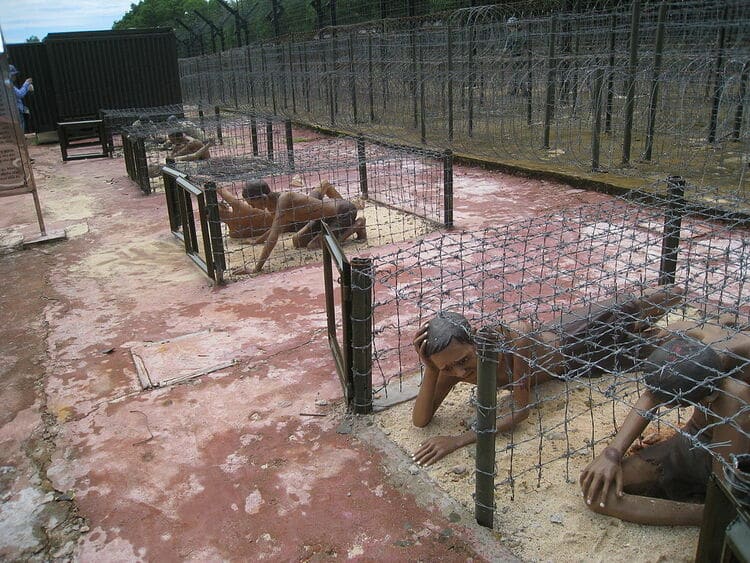 Nowadays, Con Dao Prison system is open to visitors all over the world and recognized as an important and special national historical site in Vietnam.  With disgraceful evidence about the crime of the American and French in the past, this prison is the destination where visitors come to explore and understand about the patriotism of people in Vietnam and the brutality of imperialism and colonialism. Hope that you have an unforgettable trip to Con Dao Prison.