Located at the heart of Cat Ba Island (Đảo Cát Bà), the Cat Ba Butterfly Valley or Lien Minh (Liên Minh) as an isolated area is home to about 60 sport routes. There are many steep and overhung routes on the way to this valley. Therefore, it is not surprising when this isolated valley that is owned by some families in this land has attracted a large number of domestic and international tourists.
When Is The Best Time To Explore Cat Ba Butterfly Valley
Cat Ba Butterfly Valley is an ideal place for rock climbing activity; therefore, the best time for you to explore this valley is when the weather is pleasant without rains and storms. Butterfly Valley is located on Cat Ba Island that is affected by the tropical monsoon climate. There are 2 different seasons: the dry season and the hot season. According to the locals and tourist's review, the ideal time for you to visit this valley is from April to September.
Furthermore, as the name suggests, Butterfly Valley is the land of butterflies. Therefore, many people coming to this land may expect to see butterflies flying everywhere in this valley. It is great to come to the Butterfly Valley in the spring and summer season when many butterflies come out.
Cat Ba Butterfly Valley – The Ideal Place For Rock Climbing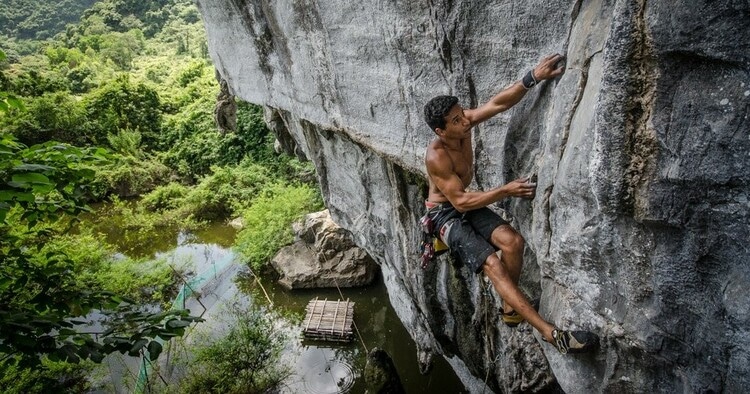 To enjoy the Butterfly Valley tour for one full day, you have to pay the passes for approximately 50,000 VND/day. These passes can be purchased at "The Hive" (used as a restaurant and a family home) or at the Asia Outdoors. More money is required if you want a guide who can show you the ropes and let you know how to utilize the basic to advanced techniques for rock climbing.
Because Cat Ba has a tropical climate, you should bring the bug spray or light rain gear if you take the Butterfly Valley Tour. Be careful since many routes here are quite steep.
Tourists come to the Butterfly Valley Cat Ba because of not only seeing butterflies but also climbing through the rock and enjoying the victory when reaching the top. Furthermore, the exploration also brings tourists to several small but mysterious caves which someone bravely tries to explore.
Where To Stay And Eat
After a Cat Ba Butterfly Valley tour, most people often move on to visit more interesting and beautiful attractions of Cat Ba Island. But if you are tired, you can stay and enjoy the meals at "The Hive", a family home and a restaurant that serves climber of the Butterfly Valley.
Alternatively, you can ask the locals for staying overnight. The locals here are open, friendly and hospitable and they are willing to give you accommodation at an affordable price.
Having a picnic at Butterfly Valley is also a great and interesting experience for tourists.
Butterfly Valley is a pretty and peaceful spot that is definitely worth making the arduous visit. For someone who loves rock climbing, it is an ideal place when they travel to Cat Ba Island. I hope that you can get useful information in this article. Any questions you want to ask can be left in the comment section and we will answer them as soon as we can.