Cat Ba (Cát Bà) that is located in North Vietnam is famous for many picturesque landscapes, beautiful scenery, and many wonderful attractions. One of the must-see tourist destinations in Cat Ba Island is Cannon Fort (Pháo Đài Cát Bà). Its entrance gate is about 10-minute walk from Cat Ba Town. Offering different vantage points you can look over the Halong Bay (Vịnh Hạ Long), Cannon fort is considered as one of the most popular view sites of Cat Ba Island.
When Is The Best Time To Visit Cannon Fort Cat Ba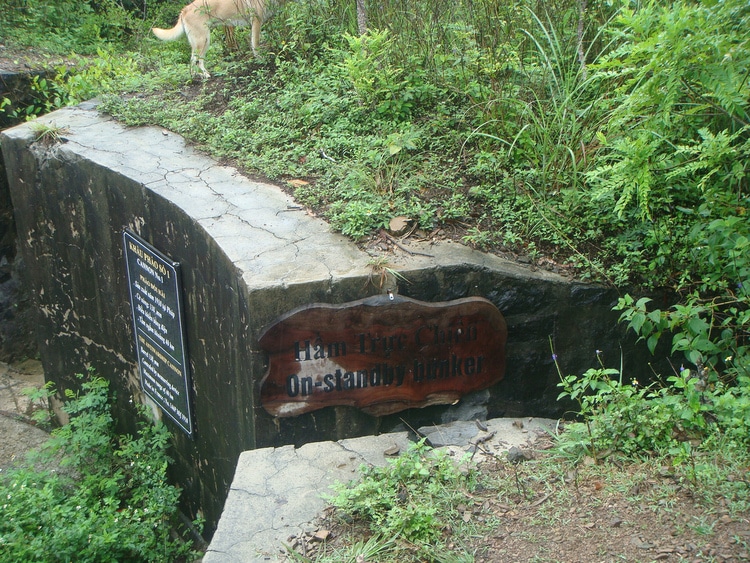 The best time during the year to visit the Cannon fort Cat Ba is from April to September that falls into the summer and autumn months. During these months, the weather is pleasant and you will have great opportunities to enjoy the beautiful scenery, visit the national park, walk on the beach and breathe in the fresh air.
In June or July, the cost for flights and hotels may be much more expensive than other occasions over the years as it is the time when families often take a summer vacation. Therefore, you should book the flights and hotels in advance if you want to discover the Cannon fort at this time.
What To See And Visit During Cannon Fort Vietnam Tour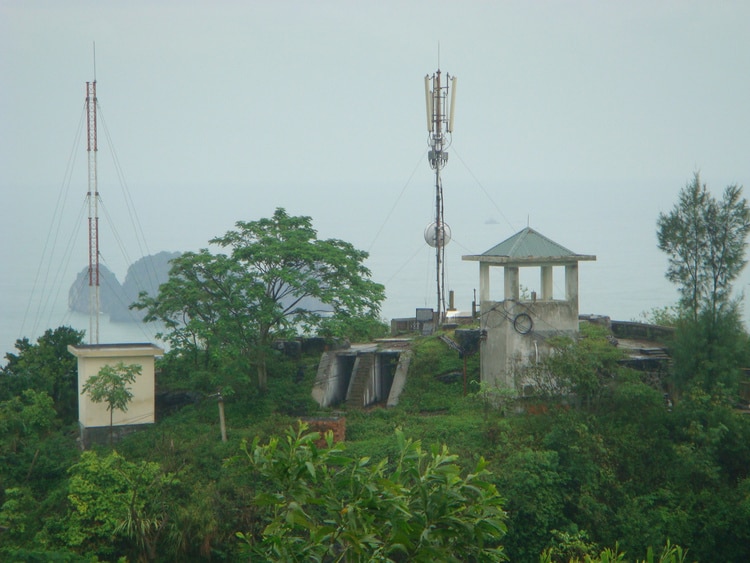 Cannon fort is not only a historical monument but also an impressive tourist destination in Cat Ba. Located at the top of the hill of about 177m above sea level, Cannon fort can give tourists the panoramic view of the whole Cat Ba Island which will definitely capture your eyes.
Cannon fort has the importation position at the Vietnam sea's gateway and it witnessed many valuable and memorable periods of American and French wars.
Discovering Cannon fort, tourists can learn more about Vietnamese history and enjoy the majestic and poetic beauty of Cat Ba Island at the same time.
Here, you can see two Cannons that are displayed prominently. Because they were made a long time ago, now they look old and rusted. One of them was to aim at American boats that were 40 km far away.
Visiting Cannon fort, you should ignore a queer 'U tunnel' that is one part of the fort that also allures tourists and visitors to explore. In the past, this tunnel was used as an important armory with some forms of storage rooms. As its name suggests, this tunnel's shape is like a U. In the ground is a depression that acts as a water drain. This drain often passes the water through the tunnel at night.
In Cannon fort, you will have a chance to explore the museum, a small building that contains a large collection of relics of war. You can see helmets, bullet casings, clothing, and some photographs.
Where To Stay And Eat Near Cannon Fort
If you visit Cannon fort, you can choose the Cannon Fort Cat Ba Hotel located 1.8km from Cannon fort and 1.5 km from Tung Thu Beach (Biển Tùng Thu) as the ideal Cannon fort hotel option. This hotel is equipped and well furnished with convenient amenities such as concierge services, Internet access, and a hair salon.
You can enjoy delicious foods and dishes at the hotels and restaurants that serve the guests of Cannon Fort Cat Ba Hotel. It is also great to stop at the convenience or grocery store to buy souvenirs for your friends and family.
Going further, you can also find several good hotels and resorts in Cat Ba Island that provide you the best relaxing and experiencing services.
A trip to Cannon fort Cat Ba is a short walk back in the past that reminds us of the difficulties and challenges of the war and makes us feel happy when living in peace. I hope that you can find useful information regarding the travel guide to Cannon fort Cat Ba. Any questions can be left in the comment section and we will answer them as soon as we can.