Updated: 08/21/2019
Ho Chi Minh City (Hồ Chí Minh) is the important center of economics, tourism, and services in Vietnam. This dynamic city has attracted a large number of tourists and visitors thanks to the beautiful architectural works, modern facilities, shopping complexes, restaurants, and entertainment areas. A visit to Ho Chi Minh City will give you an unforgettable experience. However, it will not complete if you forget to explore green and entertainment parks in this city. For tourists who want to enjoy the peaceful atmosphere and look for tranquility, 30/4 Park is a great attraction as it is considered as the green forest in the heart of the city.
When Is The Best Time To Visit 30/4 Park
You can visit the park at any time of the year. However, if you want to know about the cultural, local life and daily activities of people in Ho Chi Minh City, it is recommended visiting the park in the early morning or late afternoon where locals come to the park to relax, enjoy the fresh air, play, exercise and stroll around the park.
However, because no one wants to make the trip to Ho Chi Minh City and 30/4 Park interrupted and uncomfortable due to the unpleasant weather, storms or rain, the best time you should choose to plan a journey to Ho Chi Minh City is the dry season from December to April. These months are hottest with the temperature between 28 °C and 39 °C, but the temperature will cool down in the morning and the late afternoon. Traveling to 30/4 Park, you can avoid the sticky weather of Ho Chi Minh City.
Read more:
30 /4 Park – Green Space In The Middle Of Ho Chi Minh City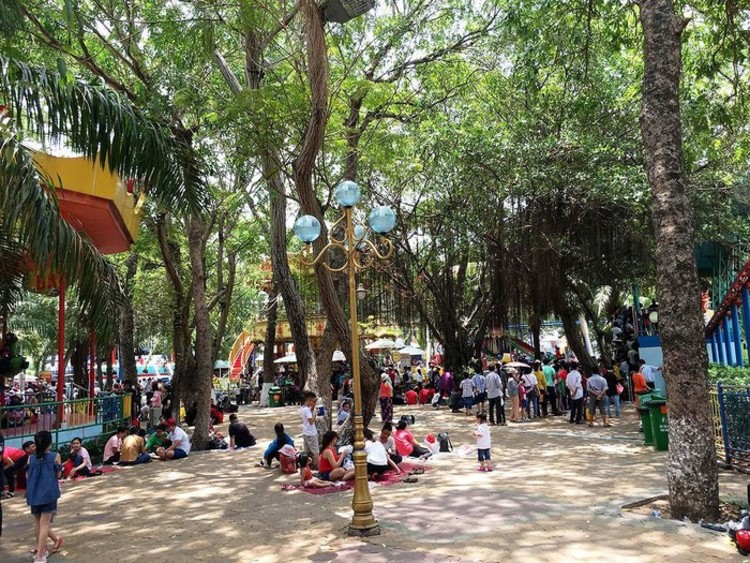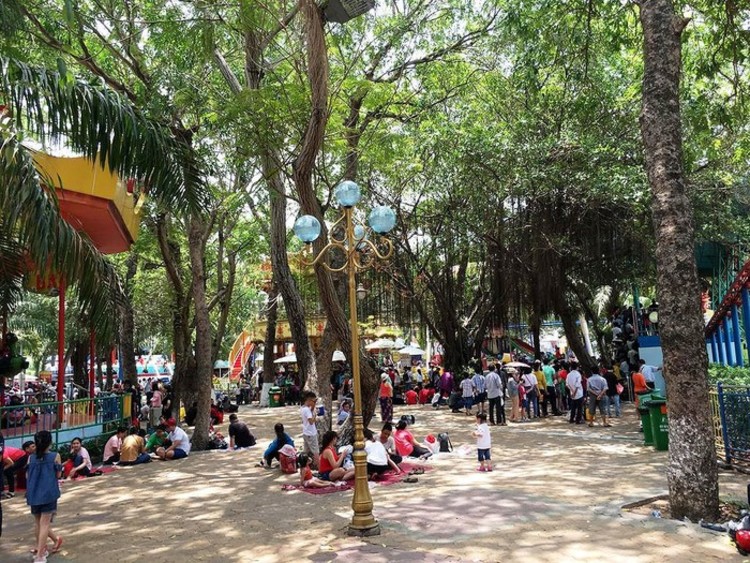 30/4 Park, Ho Chi Minh City is a small, central and shady park that is named after Vietnam's Reunification Day (April 30). Situated at Ben Nghe (Bến Nghé) Ward, District 1, between the Notre Dame Cathedral and the Reunification Palace in the center of Ho Chi Minh City, the park is well-known as a popular place for people to gather to do many exciting  activities. For example, you can chat with locals in a relaxed atmosphere under tall trees and beautiful flowers. You can grab a drink or some street foods while strolling around the park.
Because the park is near the cultural and historical relics, and ancient buildings like Notre Dame Cathedral, Reunification Palace, or City Post Office which is the popular attraction for tourists and visitors, it is great time for you to visit these places from the park.
Besides enjoying the fresh air and experiencing the spiritual habits of locals in Ho Chi Minh, tourists will have a chance to drink the best coffee and taste delicious local street foods such as sweet cake, crepe, grilled meat, etc.
Young people come to the park to sing, have fun and drink coffee or to feel and observe the daily life in Ho Chi Minh City.
Having a total area of 3.5 hectares with 2.3 hectares of the green area, the park is divided into four areas. It is a romantic and peaceful space where you can know the cultural and daily activities of people in Ho Chi Minh. Most people in Ho Chi Minh are immigrants and some are original Ho Chi Minh residents who are always hardworking and busy but still smile for the better future.
If you visit the 30/4 Park, make sure you grab the chance to participate in exciting activities like running under the trees, healthy sunbathing, playing sports, team building activities, making friend with new people and drinking some Vietnamese black coffee. Please do not forget to discover every small corner and find vendors to taste delicious street foods of Vietnam.
If you are a street photographer who wants to take beautiful pictures of Ho Chi Minh people's life, 30/4 Park is an ideal spot.
Where To Stay Near 30/4 Park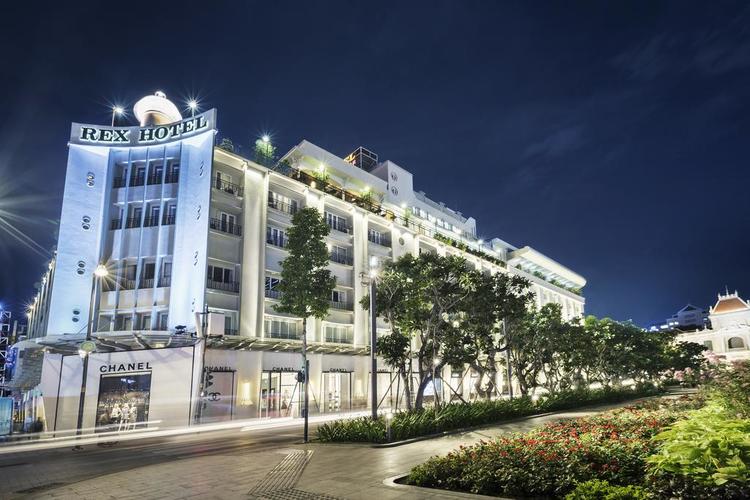 Ho Chi Minh City has a variety of accommodation with different range of prices. Near the 30/4 Park, you can stay in the hotels like Hotel Des Arts Saigon Mgallery Collection (0.3 km far from 30/4 Park), Aristo Saigon Hotel (0.3 km from 30/4 Park), InterContinental Saigon (0.2 km), Silver Yen Hotel (0.5km), Rex Hotel (0.4km), Novotel Saigon Centre (0.6km), etc.
It is awesome to enjoy the vibrant life of Saigon people in the park and find the great tranquility inside. The beauty of 30/4 Park Saigon is worth a visit. I hope that you find useful information in this article. Any questions can be left in the comment section, and we will answer them as soon as we can. If you like our article, please do not hesitate to visit Vina.com to find more about Vietnam tourism and activities.