Updated: 08/29/2019
Being a few dozen kilometers far from Lai Chau City (Thành phố Lai Châu), with its rustic and pristine beauty, Sin Ho is an ideal destination for many tourists. Considered as the second Sapa of the Northwest (Tây Bắc), the daily weather in Sin Ho (Sìn Hồ) is characteristic of all four seasons, and the average annual temperature is about 18 degrees Celsius.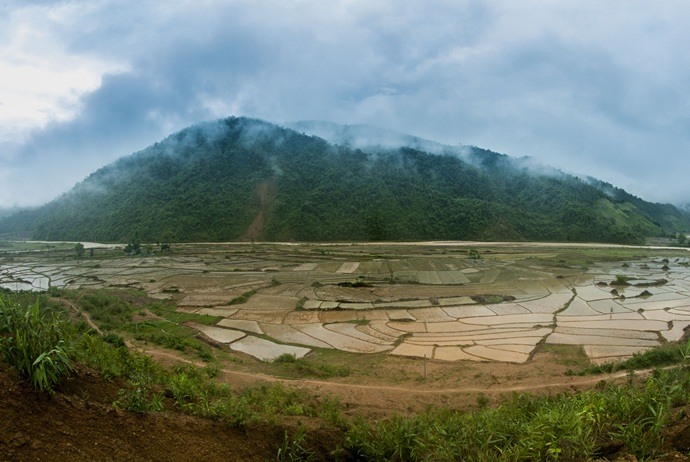 Source: aleka
Those who visit Sin Ho District (Huyện Sìn Hồ), Lai Chau Province (Tỉnh Lai Châu) will certainly discover and enjoy the poetic scenery that is hard to find in other places. Slopes after slopes, passes after passes, the lanes here are not any different from winding strips of silk lying in the middle of the mountain. The abyss on the one side, and imposing high cliffs with flowing mist on the other… These were the first impressions of any tourist when arrived in Sin Ho.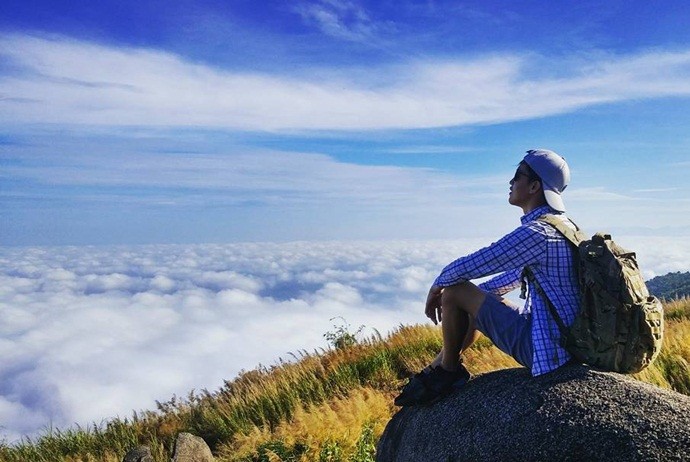 Source: foody
Autumn is the most brilliant season of the Northwest area in general and Sin Ho in particular. You will never regret deciding to come here to explore the pristine beauty of Sin Ho at this time.
The Pristine Beauty Of Sin Ho (Sìn Hồ, Lai Châu, Vietnam) In Autumn
I. How To Get To Sin Ho?
1. From Ha Noi To Lai Chau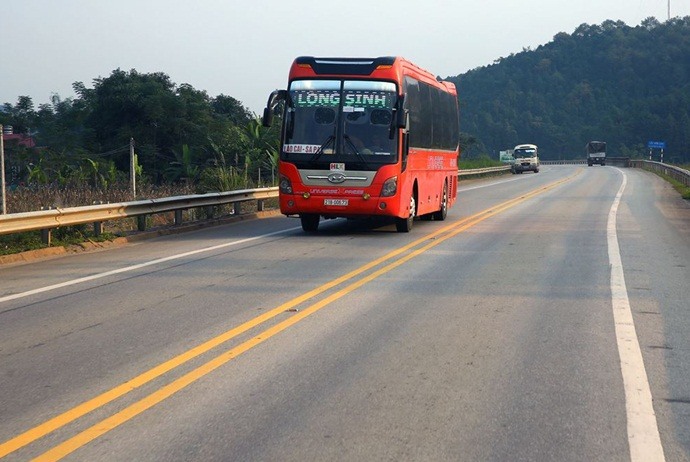 Source: baodauthau
If you drive yourself, you have two options:
The first one is to go along National Highway 32 (Quốc lộ 32), through Nghia Lo (Nghĩa Lộ), Mu Cang Chai (Mù Cang Chải), Than Uyen (Than Uyên), and finally Lai Chau (Lai Châu). You should only choose this route if you have a plan to also travel over Nghia Lo or Mu Cang Chai because the distance is quite long (around 420 kilometers) and will take you much more time.

The second one is to use the Ha Noi – Lao Cai highway (đường cao tốc Hà Nội – Lào Cai) to Sapa, then cross the O Quy Ho Pass (Đèo Ô Quy Hồ) to Lai Chau. In this way, the distance is 50 kilometers shorter and the time will be reduced by 4 hours.
If you want to go by public transports, you can catch sleeper coaches at My Dinh Station (Bến xe Mỹ Đình) to get to Lai Chau City.
2. From Lai Chau To Sin Ho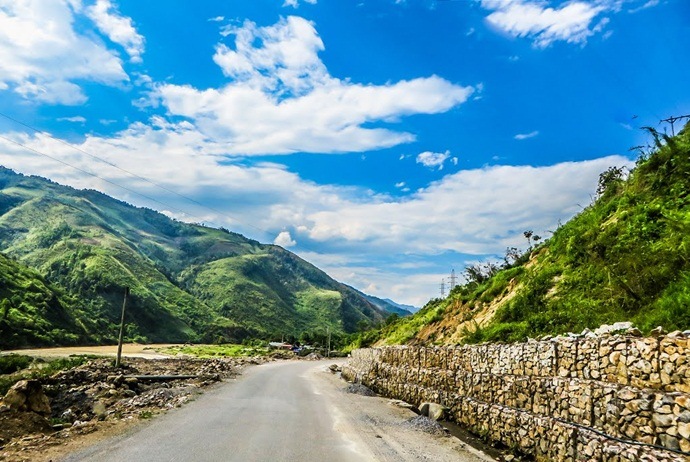 Source: vietnamoriginal-travel
Self-driving: From the center of Lai Chau City, go 60 kilometers to the west on the road TL128.
Coach: At 6:00 and 13:30 every day, there are two departures at Lai Chau Station (Bến xe Lai Châu).
II. Where To Stay In Sin Ho?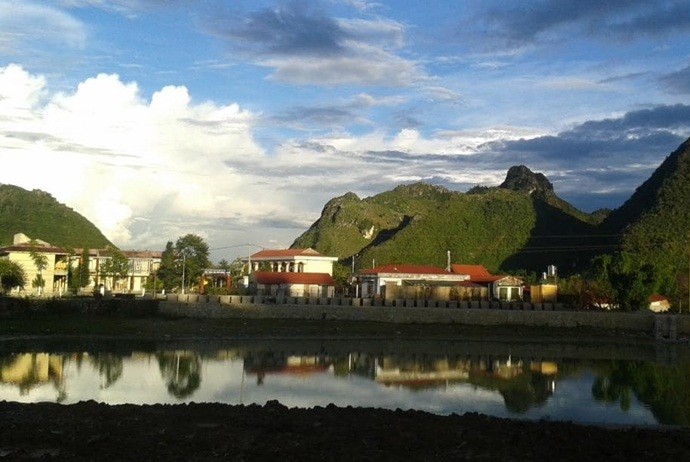 Source: vietnamcoracle
You can choose hotels, guesthouses, or homestays during your trip to Sin Ho. You will see some hotels and guesthouses in the center of the district, which are not too big and modern but still full of minimal facilities, meeting the basic needs of tourists. In the case you like to learn about the customs and habits of local people, as well as the indigenous culture, then homestays in villages are perfect choices for you.
III. What Are Attractions In Sin Ho?
1. Ethnic Villages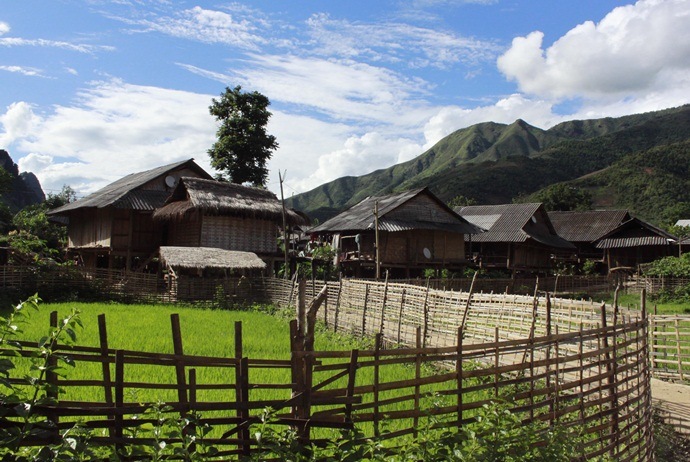 Source: saigontourist
You cannot say that you were in Sin Ho if you have not visited its ethnic villages. One of the most well-known villages of Sin Ho is Pu Dao (Pú Đao). This is a village of the Mong (Mông), surrounded by the aglow foliage interwoven with the golden terraced fields. From Pu Dao, keep going into Ta Phin (Tả Phìn), Phang Xo Lin (Phăng Xô Lin), Ta Ghenh (Tà Ghềnh) villages, you will be immersed in the colorful artwork of the highland markets. You will find native women in their traditional costume selling special products of the mountains on the roadside. People in the villages, from the young to the elder, from men to women, they are all eager to the market day, so that they can drive their horses, bring their products to the market, and create a bustling scene in the wild mountains.
2. Terraced Fields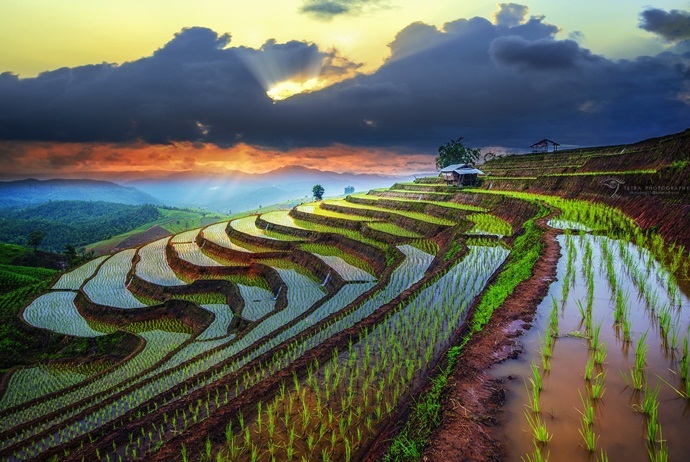 Source: vietnamtravel
People may have heard much about terraced fields at Mu Cang Chai, Yen Bai (Yên Bái), but ones in Sin Ho are not inferior. Especially in autumn – harvest season, the fields even more gorgeous with the warm golden yellow of ripe rice. Terraced fields are not only appealing for visitors to contemplate but also an endless source of inspiration for those who are passionate about photography.
3. Famous Sights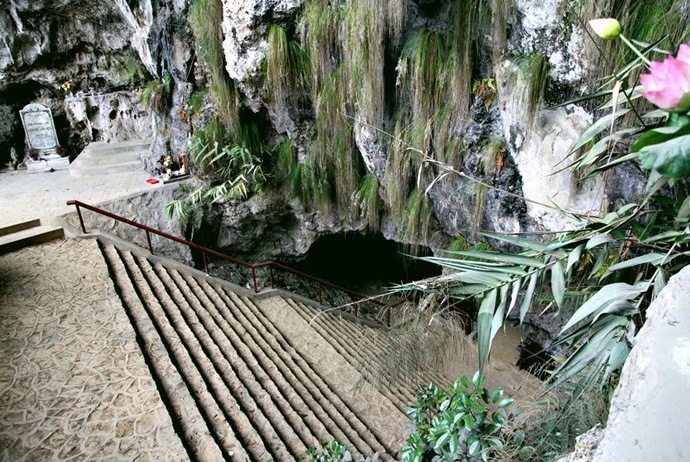 Source: vietlandmarks
Besides nature, Sin Ho is also home to famous sights such as the Heaven Gate (Cổng Trời), the "O" rock mountain (núi đá Ô), the "Tien" cave (động Tiên), and two historical sites: the stele of King Le Loi (bia đá của Vua Lê Lợi), and the mansion of Thai King – Deo Van Long (dinh thự của Vua Thái Đèo Văn Long). Each of the sights has it own old stories, which is one of the main reasons to attract tourists to visit.
4. Herbal Bathing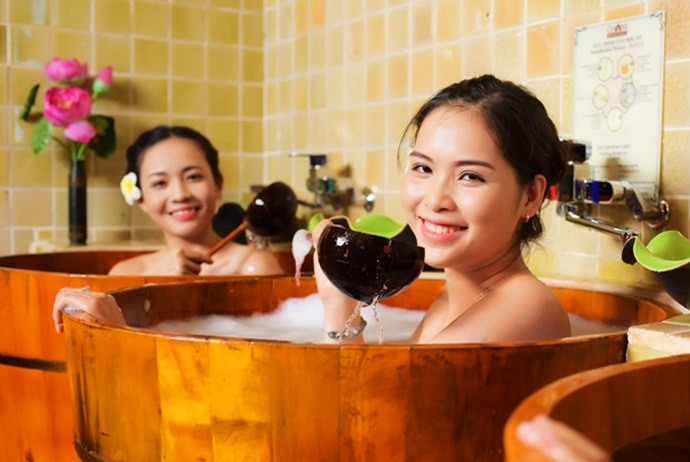 Source: kinhnghiemdulichsapa
Herbal bathing in wooden crates is a special service of the Dao (Dao) in Sin Ho. This is a refreshing and relaxed experience that anyone who has ever tried once will be unforgettable. The added medicinal herbs keep the bathing water hot for a very long time. In the coldness of the Northwestern night, perhaps nothing can be more comfortable than soaking in a wooden tub, closing eyes, and enjoying the warmth and mellow feeling spread throughout the body.
IV. What To Eat In Sin Ho?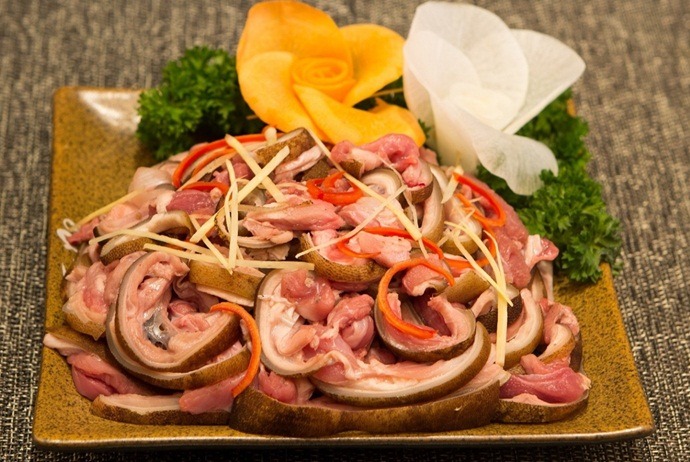 Source: dvpmarket
Visitors to Sin Ho will have the opportunity to taste the amazing mountainous dishes such as steamed goat meat (thịt dê hầm), grilled water-buffalo flesh in wild betel leaf (thịt trâu cuốn lá lốt), fried edible fern with garlic (rau dớn xào tỏi), "thang co" – the traditional horse meat dish of the Mong ethnic group (thắng cố), freshwater salmon farmed locally (cá hồi nước ngọt), purple sticky rice (xôi tím), black Chung cake (bánh Chưng đen), and more. You can easily find these foods in any restaurants or tiny stalls in the market.
With its ecotourism potential, hopefully, in the near future, the pristine beauty of Sin Ho will be exploited and Sin Ho's tourism will be developed reasonably, bringing diverse surprises and interests to travelers on each visit. To get more information about other places to visit in Vietnam, go to our home page.