Located in the northwestern mountainous part of Vietnam (Việt Nam), with its poetic but majestic natural scenery and typical cool climate, Sapa is the favorite destination for travelers all over the country as well as foreigners. Although Vietnam has a tropical monsoon climate, Sapa is one of the few places where snow falls in the winter due to its high altitude. This is a major cause of attracting numerous tourists to visit this mountain region.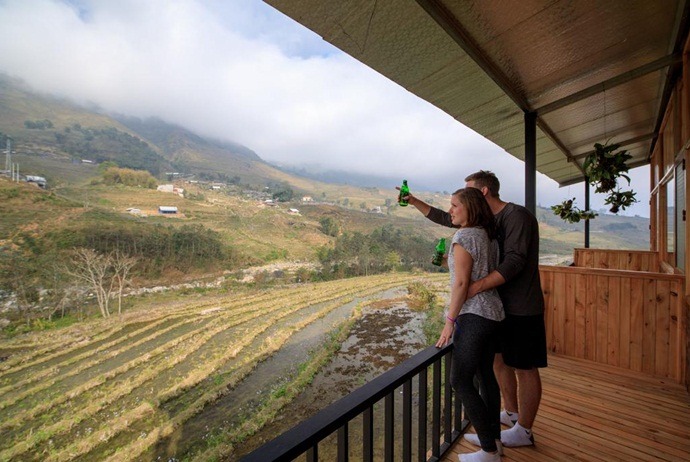 Source: booking
The development of tourism has led to the growth of hotels and guesthouses. In addition to the traditional hotel models, people today tend to favor homestays, where they can relax and at the same time be more active in organizing their travel plans.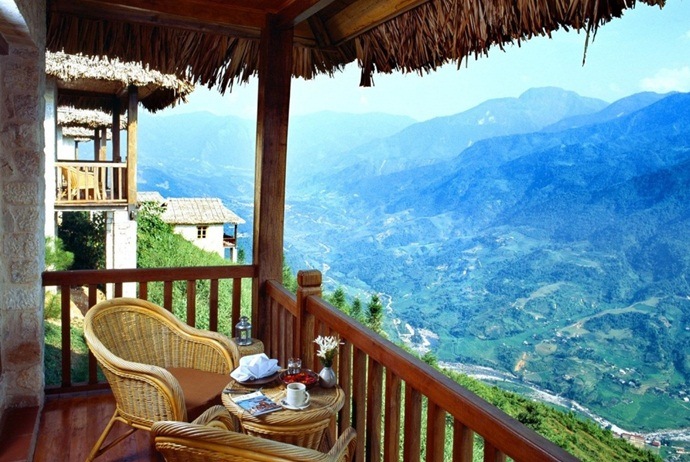 Source: tftravel
If you are on the way to Sapa and looking for accommodation, this article belongs to you. Continue reading with us and discover 4 beautiful homestays that you can never forget once you have arrived.
4 Beautiful Homestays In Sapa That You Will Not Leave Once You Have Arrived
1. Little Sapa Homestay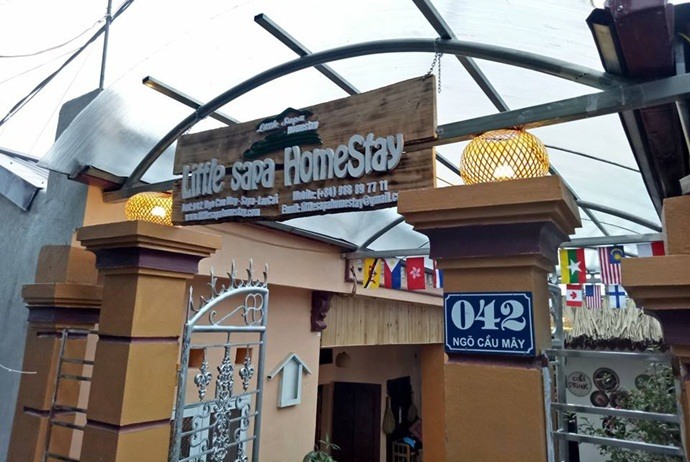 Source: tago
Little Sapa Homestay is in the heart of Sapa Town (Thị trấn Sapa), just 5 minutes walk from the Sapa Catholic Church (Nhà thờ đá Sapa). It is convenient for tourists to visit popular sites such as Ham Rong Mountain (Núi Hàm Rồng), Fansipan (Phan Xi Păng) – the roof of Indochina, ancient rocks (bãi đá cổ), Silver Waterfall (Thác Bạc), and Love Waterfall (Thác Tình Yêu). This homestay consists of 15 rooms named after ethnic minorities living in Sapa like Mong (Mông), Dao (Dao), Tay (Tày), Giay (Giáy), Xa Pho (Xa Phó), and some famous places. It is designed elegantly and exquisitely with cozy space and capacious garden area. Not only is this homestay very comfortable, but it also grants you gorgeous photos of surrounding landscapes. With affordable prices that are suitable for all audiences, Little Sapa Homestay is the perfect choice for anyone looking to have an unforgettable holiday at Sapa.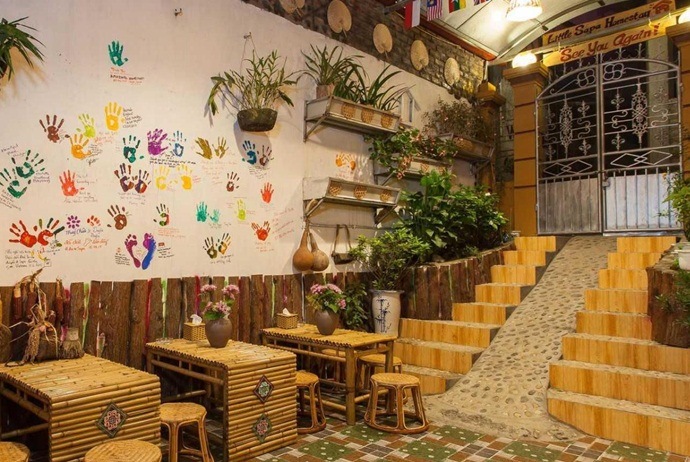 Source: tago
Address: No.42 Cau May Alley, Sapa Town, Lao Cai Province (Số 42 Ngõ Cầu Mây, Thị trấn Sapa, Tỉnh Lào Cai)
Contact numbers: 0988 897 711
Prices:
Deluxe Double Room: 400.000VNĐ/night
Family Room: 350.000VNĐ/night
Standard King Room: 350.000VNĐ/night
2. Floating Clouds – Sapa Homestay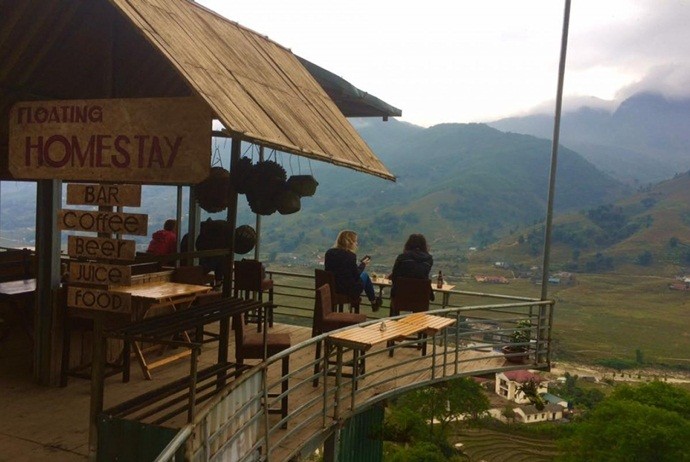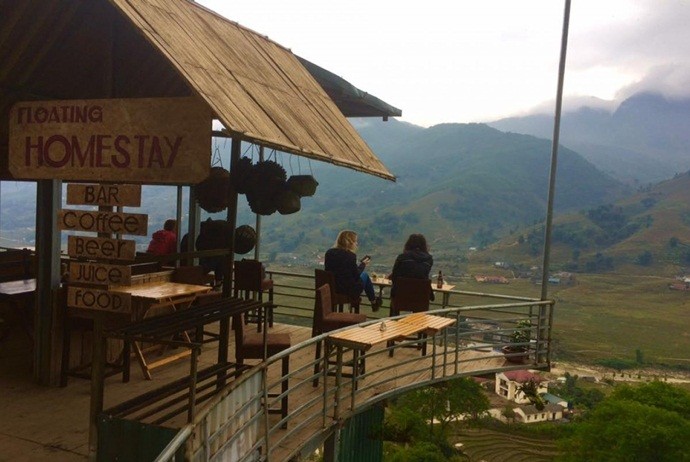 Source: luxstay

Located on the way down Lao Chai Village (Xã Lao Chải), 5 kilometers from Sapa Town and overlooking Muong Hoa Valley (Thung lũng Mường Hoa), Floating Clouds is a combination of homestay, bar, and painting studio by artist Bui Duc. This homestay is really a work of art with warm golden tones and delicate lines. At Floating Clouds, you will always have the feeling of touching the sky since you will easily catch the clouds swooping down beside you. Contemplating the mountain scenery from the balcony, enjoying the cold air around your body, and completely releasing your mind, what can be better?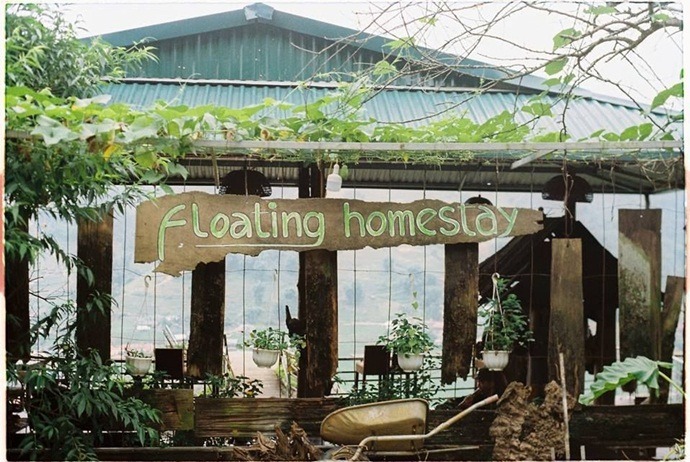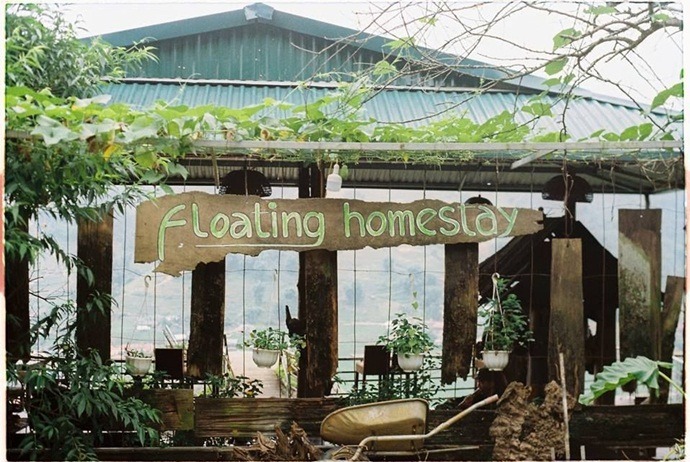 Source: westay
Address: Provincial Highway 152, Lao Chai Village, Sapa District, Lao Cai Province (Tỉnh lộ 152, Xã Lao Chải, Huyện Sapa, Tỉnh Lào Cai)
Contact numbers: 0983 655 319
Prices:
Deluxe Bungalow Room: 875.000VNĐ/night
Superior Double Twin Bed: 650.000VNĐ/night
Superior Double Room: 465.000VNĐ/night
3. Sapa Clay House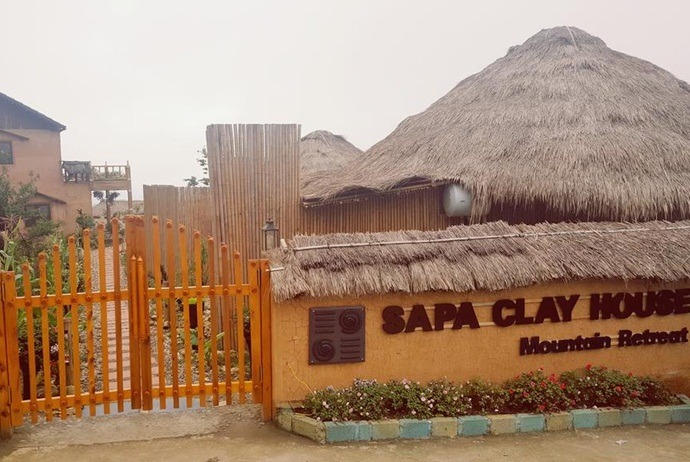 Source: hotel24h
Sapa Clay House has a small paved entrance that is quite pretty and romantic. With favorable terrain, this is the ideal place to relish the clouds and see the entire village. It supplies full facilities such as air conditional, kettle, Wi-Fi connection, and more, which is not inferior to any big hotel. The rooms here are also covered with warm tones, making you no longer feel cold during your stay. Homestay owners have used bamboo sticks to create the furniture of every room, bringing the unique, freshness, and excitement to visitors. Especially, if you want to try the wine specialties of the Northwest, the homestay's bar is always ready to serve you.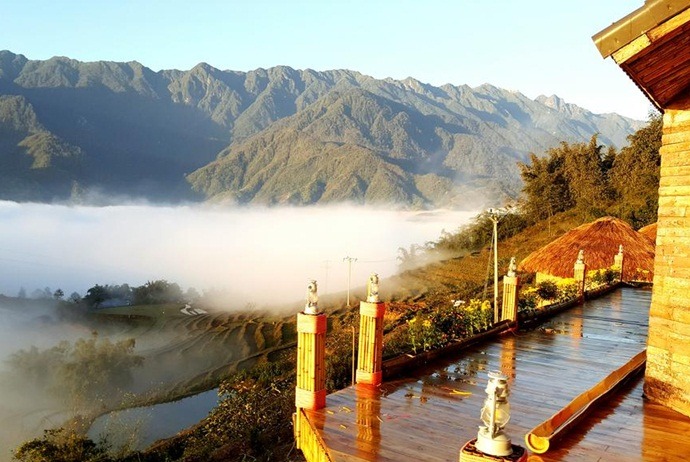 Source: booking
Address: Provincial Highway 152, Lao Chai Village, Sapa District, Lao Cai Province (Tỉnh lộ 152, Xã Lao Chải, Huyện Sapa, Tỉnh Lào Cai)
Contact numbers: 0965 288 160
Prices:
Double Room with Courtyard: 2.600.000VNĐ/night
Deluxe King Room: 2.400.000VNĐ/night
Double Room with Mountain view: 2.200.000VNĐ/night
4. Topas Ecolodge Homestay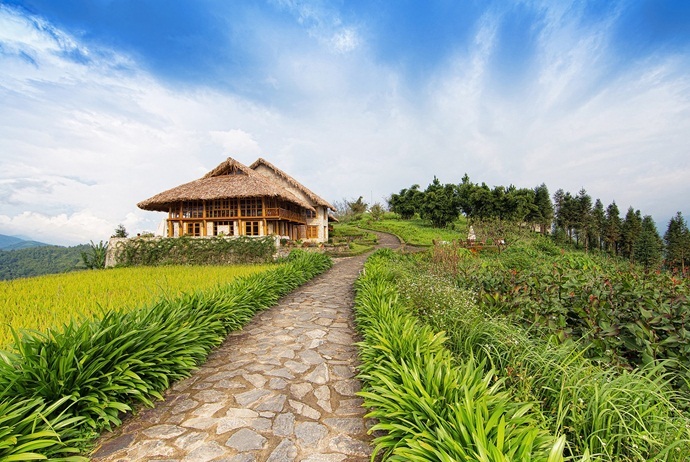 Source: sapahostels
This is a luxurious homestay with the standard of a 4-star hotel, fitting families or groups who want to experience high-quality services but do not like to be restrained in closed hotel premises. The homestay includes 33 rooms built of white granite in a local stilt house style. Each room has a spacious private balcony giving views of majestic towering mountain peaks and vast terraced valleys. Apart from the living quarters, Topas Ecolodge Homestay provides restaurant, lounge, spa, pool, souvenir shop, and tours to explore the diverse beauty of the natural environs. It is 18 kilometers from the center of Sapa Town and takes 45 minutes by bus to get there.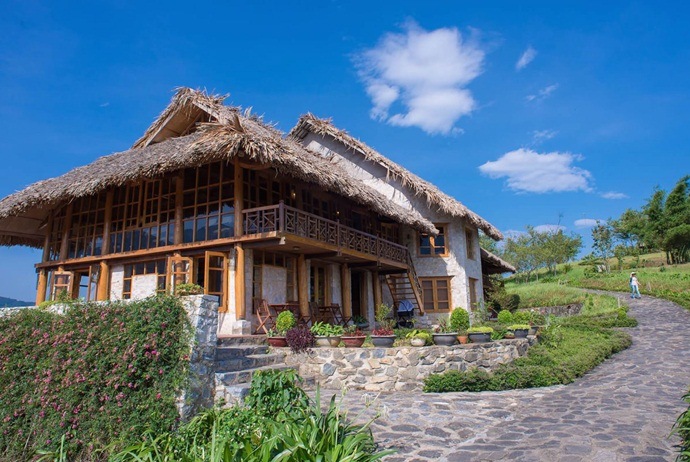 Source: citypassguide
Address: No.1 Muong Hoa Street, Sapa Town, Lao Cai Province (Số 1 Đường Mường Hoa, Thị trấn Sapa, Tỉnh Lào Cai)
Contact numbers: 024 3715 1005
Prices:
Suite Bungalow Room: 8.250.000VNĐ/night
Premium Executive Bungalow Room: 6.000.000VNĐ/night
Above are 4 beautiful homestays in Sapa that are worth a visit. We have selected homestays at different rates and classes in order to meet the needs of as many people as possible. Therefore, we hope you find this article useful for your further journey to Sapa.
To clearly understand Sapa and to arrange a proper schedule, please refer to the articles: