Have you had these before? These Vietnamese salad rolls are a refreshing change of the Vietnamese fresh spring rolls. They have become a favorite of a lot of Vietnamese families. They are a great cool summertime appetizer. The delicate and light salad rolls combine the greatest of texture worlds. The tender shrimp, the attractiveness and brightness of basil and mint, the dipping sauce with a taste of citrus squeeze – all of them give you a perfect appetizer. In Vietnamese, this dish names "gỏi cuốn". It should be differentiated with the fried rolls, which are called "spring rolls" (chả nem or bánh đa nem). Those translucent rolls with cigar shape are filled with vegetables, shrimp (sometimes include pork), and herbs. They need to be dipped in the "nước chấm" sauce. In fact, each region in Vietnam has its own specific spring roll, but regardless of the places, the wrapping as well as rolling process is quite the same. This Vietnamese salad rolls recipe will use shrimp as the main ingredient. Let's take a look!
Ingredients








Add a proper amount of water to a medium saucepan, then boil. After it boils, remove it from the heat.
Place the prepared rice vermicelli in that boiling water, and leave it there for 3-5 minutes till it gets soft.
Drain it off and rinse with the cold water afterwards
Add hot water in a large bowl and dip a wrapper into the water for about 1 second to get it soft. Then, lay the wrapper flat. You place 2 halves of shrimp, a handful of basil, vermicelli, lettuce and cilantro in the center of the wrapper. Remember to leave about 2 inches each side of the wrapper for wrapping afterwards.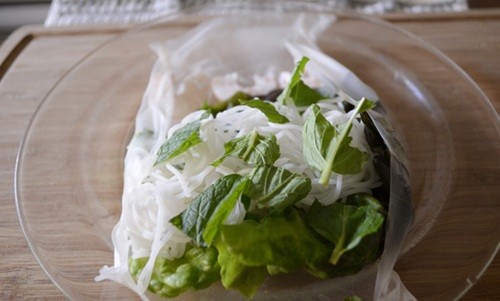 Then, fold the uncovered sides inwards, tightly roll the wrapper with the content inside. Start at the bottom edge of the wrapper. Repeat the process with the left ingredients.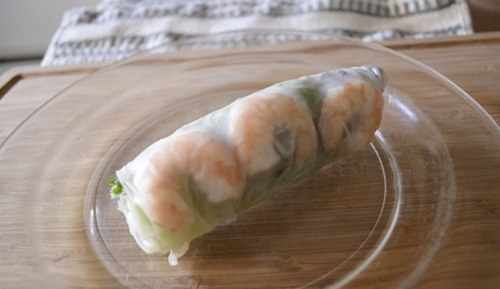 To make the sauce, you mix the fish sauce, water, lime juice, vinegar, sugar, garlic and chili sauce in a small bowl with the ratio of 1 sugar – ½ lime juice – ½ vinegar – 1 fish sauce – 3 or 4 water.
In another bowl, mix the hoisin sauce plus with peanuts.
After done, you serve the salad rolls with hoisin sauce mixtures and the warm fish sauce.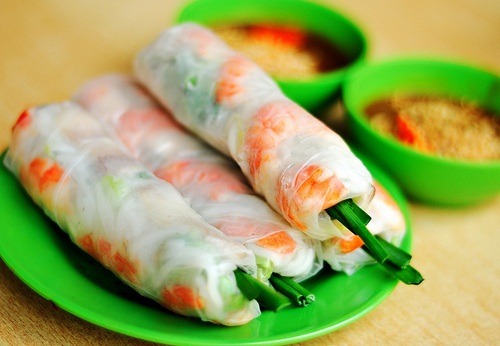 There, you have known how to make the Vietnamese salad rolls recipe (Gỏi Cuốn). You could find rice vermicelli, fish sauce, chili garlic sauce, hoisin sauce, rice wrapper at food markets of Asian people. If you cannot find rice vermicelli, use rice noodles as a replacement.
Aren't these Vietnamese salad rolls eye-catching and gorgeous? You can even eat them every day. They are healthy too. Hence, give it a try!