To have a panoramic view of Vung Tau and take unique photos, Piggie Hill (Con Heo Hill) will be a great suggestion. 
The landscape here varies from season to season. When you arrive here in the dry season, the first sight you see is a bare hill, but do not be disappointed, come close to the edge of the hill (this area has a very safe barrier), you will be surprised by a picturesque scene that appears in your sight. Beyond that is a long white sand beach (called Back Beach or Bãi Sau) that looks like a soft silk ribbon being cuddled by the blue sea, a bustling street called Thùy Vân, and an islet named Hòn Bà looking calm in the middle of the sea. When I stood here, all the initial disappointments and frustrations were gone. You probably get the same feeling as me if coming here!
How About Piggie Hill?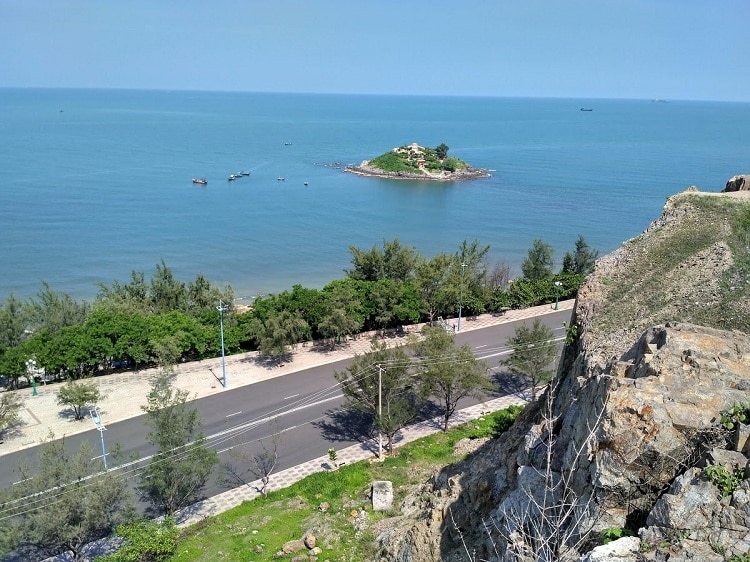 Bestowed a favorable location by Mother Nature to see the vast ocean, surrounded by captivating yellow dry lawns, Piggie Hill attracts young people who are passionate about exploring by the dust and a little of the wild in the dry season. In the rainy season, Piggie Hill is covered with a green coat of vegetation and looks full of vitality as if a young girl hid behind white clouds. Most tourists choose to come to Piggie Hill in the rainy season, because they want to feel all the beauty of nature here.
If standing from above and looking down, catching each cool breeze, and enjoying the extremely peaceful moment, you will get a feeling that any climber climbing to the top of the mountain will feel like you. Possessing a beautiful view, Piggie Hill not only makes young people fall in love with photography, it is also an ideal place for couples to choose to take wedding photos, marking the most romantic moments of their life.
Piggie Hill is also an appropriate place if you want to catch the sunrise and sunset in this Vung Tau coastal city. When I first came to this hill, I was ecstatic for a few minutes at the moment of welcoming the new day with the soft sunshine of the morning sun. I suddenly became full of vitality because of the romantic beauty in the sunrise as well as sunset here.
What to Do in Piggie Hill?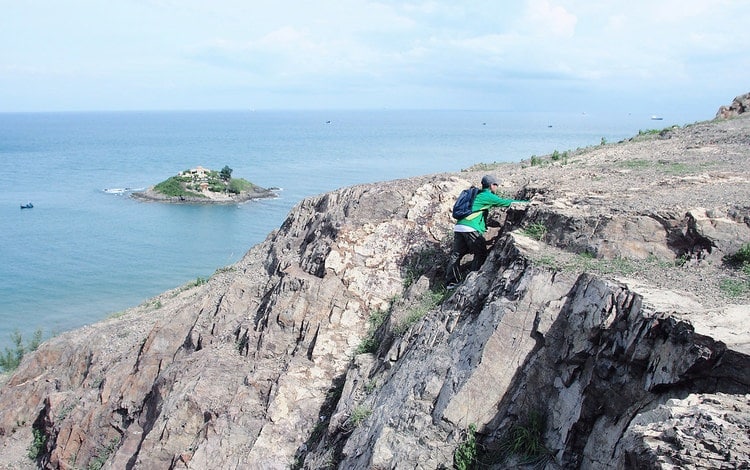 Coming to Piggie Hill, not only enjoying the scenery, but there are many other activities. What could be better than camping with friends and watching the stars at night?
Setting up a camp, looking at the scenery, taking souvenir photos, and watching the stars twinkling in the night sky together on a poetic hill is an unforgettable experience when traveling.
Partying is also a noisy activity when camping. Certainly all the food you bring will become more delicious because you are enjoying them with your friends while chatting between a majestic natural landscape.
What Is It Near?

 
Piggie Hill is an extremely interesting place that people who have been to Vung Tau must not be missed. This is a small hill protruding from the mountainside, located at 222 Phan Chu Trinh Street, Ward 2, Vung Tau City, Ba Ria – Vung Tau province. This Piggie Hill was originally for quarrying, but this has accidentally created an extremely attractive beauty for this destination. From then on, Piggie Hill becomes a favorite tourist and discovery place.
Origin of the Name "Piggie Hill"?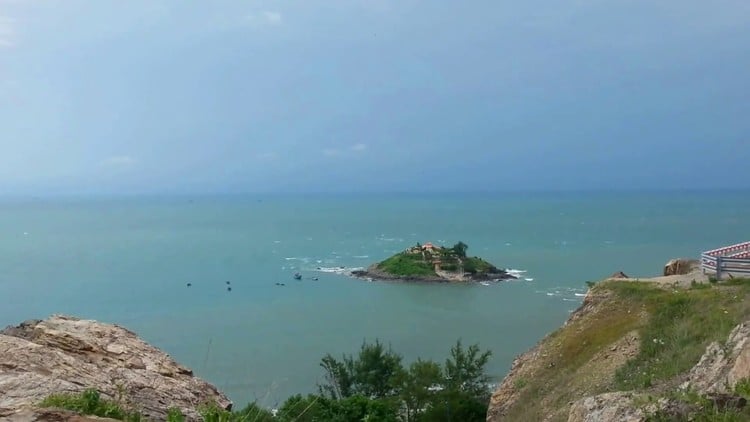 The name of Piggie Hill is associated with the legend. Bearing a unique and rather strange name, this hill is associated with two stories that are transmitted from person to person:
The first story is that once upon a time there was a poor hamlet lying on a trail on the mountainside. Normally, the children in this poor hamlet only raise chickens and ducks on a small hill protruding from the mountainside. Suddenly one day, a pig appeared on this hill, and the children kept screaming and surprisingly happy "Piggie Hill, Piggie Hill". That's why this hill has a funny name.
The second story is that because it is located close to the sea, standing from the top of the hill, the cold Autumn breeze often appears. Because the hill is empty so it is called autumn wind hill (Vietnamese called gió heo may). In Vietnamese, the word "Heo" also means pig, but "Heo" in the words "heo may" is not a pig but means the cold Autumn breeze. Because of this interesting confusion, the name of Piggie Hill was born. 
For more information about how to go to Piggie Hill, what to prepare when climbing on the hill, and other information, leave your comments below, Vina.com will provide to you all the details if possible. Thanks for visiting!
By Hang Pham