Updated: 11/23/2019
One of the indispensable things in a tour to a destination, especially an ancient one, is to discover its history and culture. Hoi An Ancient Town always hides its traditional values that make foreign tourists try to go and discover. If you have a chance to visit this prosperous antique port city, you should not skip coming to Hoi An museum of history and culture where all values are respected and stored.
Discover Hoi An Museum Of History And Culture: A World Cultural Heritage In Quang Nam, Vietnam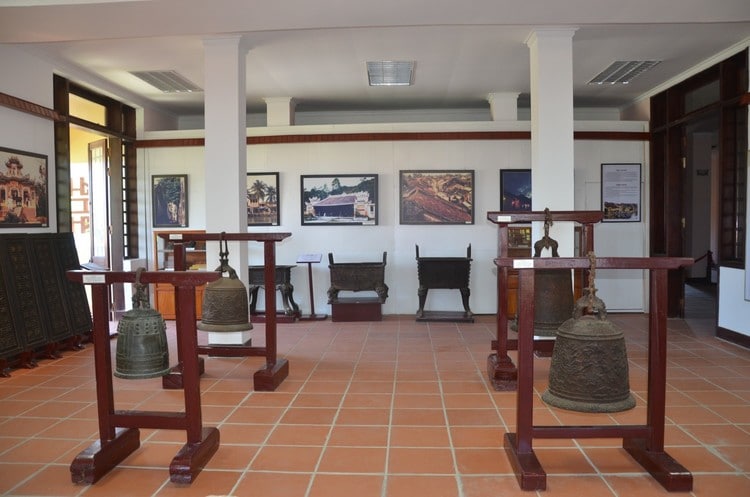 The museum is part of Hoi An tourism, which is essential not only to the local community but also to a typical culture of a historical era of the area. Hoi An museum of history and culture was established in 1989. Up to now, it has stored 315 artifacts, including ceramic, porcelain, copper, iron, paper, wood materials. All of these artifacts reflect the development Hoi An through different eras, varied from Sa Huynh culture era, continuous by Champa culture era, and followed by Dai Viet, Dai Nam one, which means from 2nd century to 19th century, a very long time period.
–    Address: No. 10B, Tran Hung Dao Street, Hoi An ancient town
–    Opening time: 7.30 am to 5.00pm all days
Initially, the museum was located at no.7 Nguyen Hue Street, Hoi An Ancient Town before moving to the current location.
As you might know, the ancient town is pretty small so that you can take a walking tour around and see many famous attractions alongside the streets. When reaching Tran Hung Dao street, let's find out the museum, then you can have a trip to Hoi An memory. From the outside, you will see the simple beauty of the museum. It is as simple and rustic as the beauty of the ancient town is. Walking into the museum, many valuable artifacts gradually come in front of your eyes. Every artifact reflects its own historical and cultural feature that you can learn and discover to see how Hoi An used to be in the past. Experiencing different periods, Hoi An has changed a lot, but all the changes are still illustrated in one way or another. That's why tourists would not skip visiting this place during their trip to Hoi An.
As stated, the museum has displayed 315 antique artifacts and pictures, which were investigated beneath the ocean, river, soil, inside the town, and in the suburban area as well. Thanks to that, Hoi An's history of formation and development is described in a lively and abundant way. Particularly, many artifacts found in between the 15th century and 19th century partially contribute to explaining the important role of Hoi An as a prosperous seaport of Vietnam, in particular, and of Southeast Asia, generally. At the museum, you can also open your mind with different spaces, one of which shows the revolution in August 1945. It is because that Hoi An is among four provinces that took and protected its local government from French and America during the war. Besides, another space jointly illustrates the development of Hoi An since the national victory in 1975 to the renovation in 1986 and then. The daily life is reflected in a truthful way. In addition,  According to the statistic, Hoi An museum welcomes up to 70,000 tourists annually.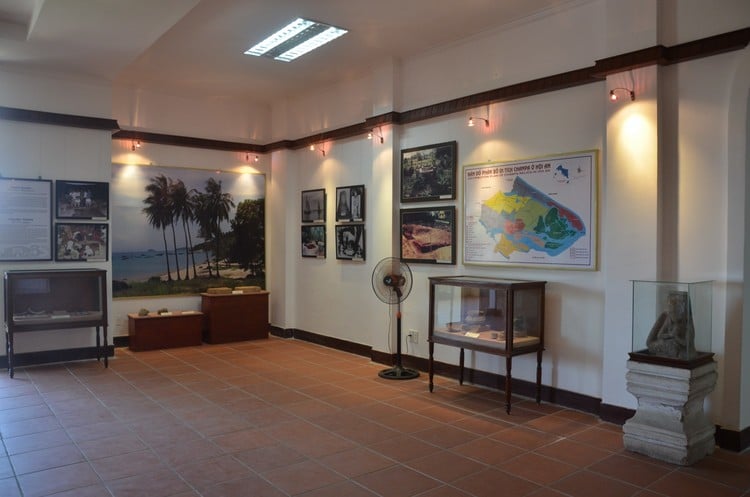 Read also:
To some people, going to a museum brings them a huge amount of values. If you are among them, we highly recommend you to visit Hoi An museum of history and culture. Tran Hung Dao is a value-gathered street in the Ancient Town. An interesting recommendation for you is to visit Ba Le antique well (Giếng Bá Lễ) in addition to the museum and enjoy local street food all on this street. Let's make your trip full of historical and cultural values of Hoi An. Keep reading on Vina.com to discover more other destinations to visit.