Updated: 08/24/2019
Any ancient Vietnamese village has its common well. This is a traditional manner of Vietnamese people in the past. People in the local community will share the same well together for their daily activities. In Hoi An, everything is also in such manners. But there is a special feature of Hoi An Ancient Town is that tourists will be attracted by every corner deep in the town. Following these corners, you might see an antique well of the village. Sometimes, it silently stands on the edge of the old wall. And sometimes, it lies on the way you walk through. Regarding about antique wells in Hoi An, it is a big mistake if you skip mentioning Bale Well in Hoi An (Giếng Bá Lễ), known as a symbol of casual life here.
Recommended places:   
Antique Bale Well In Hoi An, Quang Nam Province, Vietnam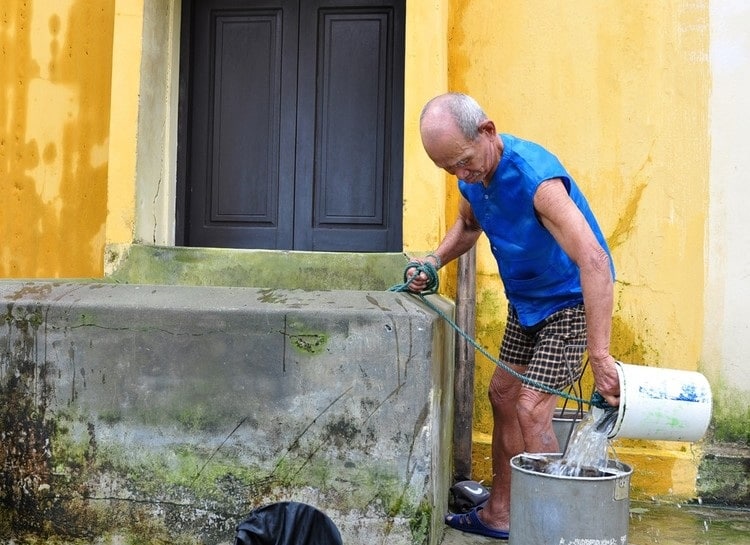 To people living in Hoi An for half-life, Bale Well is seen as their living source, especially to hundreds of households, from street food vendors to luxury restaurants. Bale well stands on Tran Hung Dao (Trần Hưng Đạo) small street in Hoi An ancient town. According to the old in Hoi An, Bale well has existed since Champa era, in between 8th and 9th Century. The antique well that has the square shape was built only with tiles without using cement or mortar to stick. It is 10 square meter and 12 meters in depth. People used ironwood to make the well's foot, which protects the well away from natural effects. Thanks for that up to now, after experiencing thousands of years, the structure is still very firm. Throughout many years, its water source never runs out of, the story behind which is also very well known for not only local people but also foreign tourists. Though the well was built a very long time ago, its name was said to appear since the 20th Century, based on the name of a woman who invested a big amount of money in repairing the well. Since then, the antique well has been there and played an essential role in the local community. During the Champa era, the well is not only used for daily activities but also for exchanging to outside merchants. Foreign merchants coming to Hoi An seaport need water, and they will give something to local people in exchange for the water source.
It is said that Hoi An specialties such as "Cao lầu," "Mỳ Quảng," "Chè mè đen," etc. could not remain the best traditional local and special taste without using the local well for processing. Bale well has been dug into Hoi An life in such a simple way. Antique Bale well is serving tourists as well. Many visitors, coming to Hoi An, desire to drink a sip of Bale water to feel the taste. You will realize how fresh, sweet, and clean it is. This illustrates the highest skills in choosing soils as well as understanding Feng Shui. That is why alongside Tran Hung Dao street, the way to Bale well, there is a jar of Bale water for tourists to taste, which attracts many foreign visitors.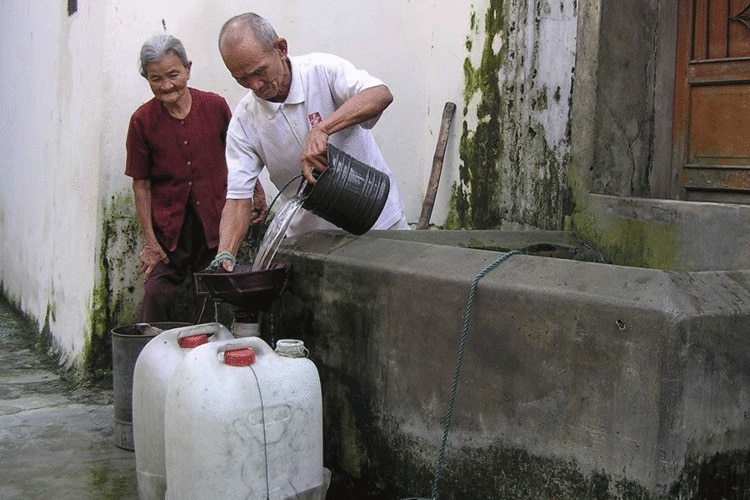 Read also:
Antique Bale Well in Hoi An, for a long time, has been an important part of Hoian's life. It is surely a pity if you come to Hoi An, taste its specialties, but skip visiting and having a sip of Bale's water. Sometimes, simple things make a memorable experience. Going around to enjoy Hoi An's food on some streets like Tran Phu, Phan Chu Trinh, Hai Ba Trung, etc. before visiting the root of those food taste, Bale well is a good idea for you to add more experience to your trip. Visit us at Vina.com to discover other interesting attractions in Vietnam.