Located about 28 km away from Hue city, Truoi Land is a peaceful countryside, where there are roads lined with green bamboo alongside the romantic Hung Binh river. Although the river is much narrower than the Huong River, it is an ideal place for the locals to enjoy every afternoon. It is interesting to watch the small fish swimming around in the clear water, or just release your mind along with the boats of craftsmen in the river.
Truoi Land in Hue, Vietnam: Extraordinary Peaceful Scenery
1. Location of Truoi Land
Truoi Land is located in Phu Loc district, Thua Thien – Hue province. Truoi Land is a common name for a combination of landmarks such as Truoi mountain, Truoi river, Truoi lake and Truoi village. In particular, Truoi river, also known as Hung Binh river, is the second-largest river in Hue city, after the largest Huong river. 
2. Features of Truoi Land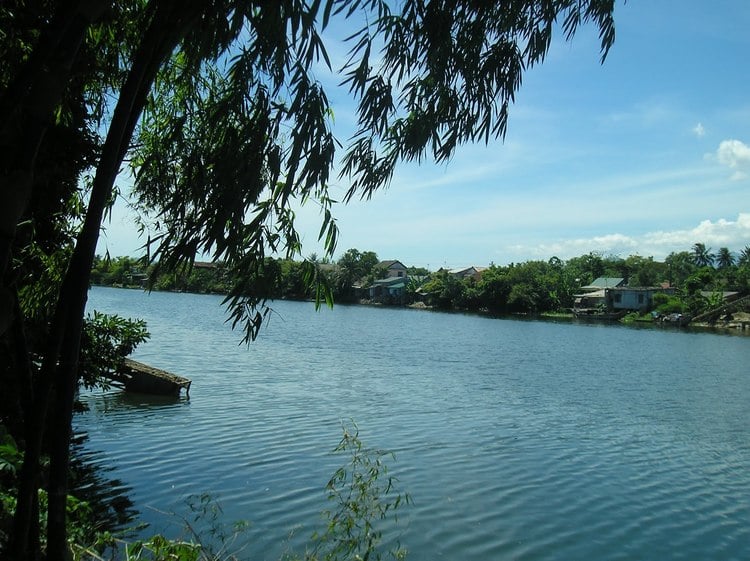 As its name, Truoi Land includes Truoi mountain, Truoi river, Truoi lake and Truoi village. First to mention is Truoi Lake, which is the largest water source in Thua Thien – Hue Province. It's a source of irrigation water for delta communes in Phu Loc and Huong Thuy districts. Upstream of Truoi lake is a high mountain which looks like a giant pyramid from afar. People in the village called this mountain Mount Truoi. Truoi Lake has been a "cooling place" for local people and tourists for a long time. Coming to Truoi Lake, you can rent a large boat that is guided by the locals and enjoy the beauty of this peaceful, attractive place.
Surrounding Truoi Lake is not only Truoi mountain, but from a far distance is also the Bach Ma mountain. The wide range of surrounding mountains looks like hugging the beautiful large lake. It has created an engaging scenario that only has in this Truoi Land. The water of Truoi Lake is extraordinarily crystal clear, fresh, and riding on the boat along the lake will make visitors feel relaxed as if all of the worries have been dropped behind.
On the trip to Truoi Lake, visitors can also ask the boatman to stop at some small streams that flow into Truoi Lake. Staying there, dropping themselves into the cool, clear stream or just by walking to explore the beauty of nature, visitors will have a pleasant and unforgettable experience. It will be more enjoyable to try catching fish at the streams. With the fish that visitors caught, they even have a chance to try cooking it by themselves. With a little delicious local food and the pleasant scenery under the shady green trees, beside the gently flowing stream, it can bring many enjoyable moments that you definitely want to try once.
Truoi Village is located on both sides of the Truoi River. People in the village live mainly on cultivation and animal husbandry. Beside Truoi lake, river, mountain or village, tourists also can explore various fun destinations in Truoi Land such as Thanh Long mountain or Truc Lam Bach Ma Zen Monastery. The more you discover about Truoi Land, the more you will love and remember its charming scenery, the typical tranquil land of the Centre of Vietnam.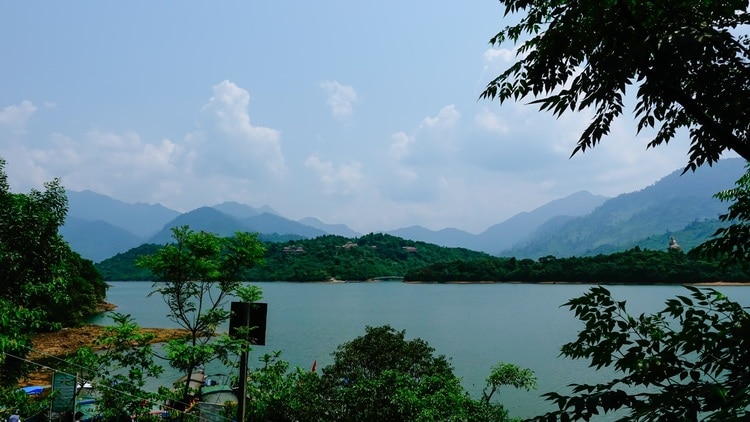 Truoi Land is not only famous with Truoi lake, Truoi mountain or Truoi river but this place is also famous for a speciality fruit that is Truoi strawberry. Thanks to alluvial accretion, Truoi strawberry is luxuriant, delicious, sweet in its own unique way and gradually became famous everywhere. Truoi strawberries especially have a green outer skin even though the inside is ripe. Strawberries have a great sweet taste, they may feel sore when first bite, but it will gradually absorb the sweet taste. If you do not know what to choose in Hue specialities as a gift, Truoi strawberry is really an excellent option.
All in all, every place in Vietnam has its own interesting characteristics and charms, as does Truoi. The weather and features of Hue have brought Truoi Land a unique rustic beauty that is loved by many visitors. If you have a chance to come to Hue, don't miss out on Truoi Land, you will discover many exciting things. To explore more about other Vietnamese fabulous travel destinations, visit our website. Hopefully, our sharing will help you with the information that you need for your wonderful and safe trip. Have fun and enjoy your time in Hue as well as in our lovely country, Vietnam.
By Phuong Khanh