Bach Ma National Park Photo By Phong Nguyen
Updated: 11/16/2019
Bach Ma National Park is about 65km to the North of Da Nang and 40km to the south of Hue city. It is situated in two districts including Phu Loc and Nam Dong, Thua Thien Hue province. It covers an area of around 37,487 hectares comprising three zones namely a strictly protected core area, a buffer zone, and an administrative area. The park is considered as one of the national parks in Vietnam which has the cool climate, and natural biodiversity and landscapes.  The park is an ideal place for visitors to relax and discover the wild beauty of nature. It is the home to lots of rare animals and has a diversity of fauna and flora as well. Going to the park, tourists can walk, see many kinds of plants and animals, and have a panoramic view of the rivers, mountains, lagoons, and villages. Thanks to these advantages, the park is one of the most appealing tourist attractions in Hue tour attracting abundant tourists.
Bach Ma National Park In Hue – Discover The Nature Lovers' Paradise
I. Best Time To Visit Bach Ma National Park
You can visit Bach Ma at any time of the year. However, early fall and summer is the best time to visit here. This is because the cool air in Bach Ma will make your journey of exploring become much more poetic during this time.
II. What Are Attractions In Bach Ma National Park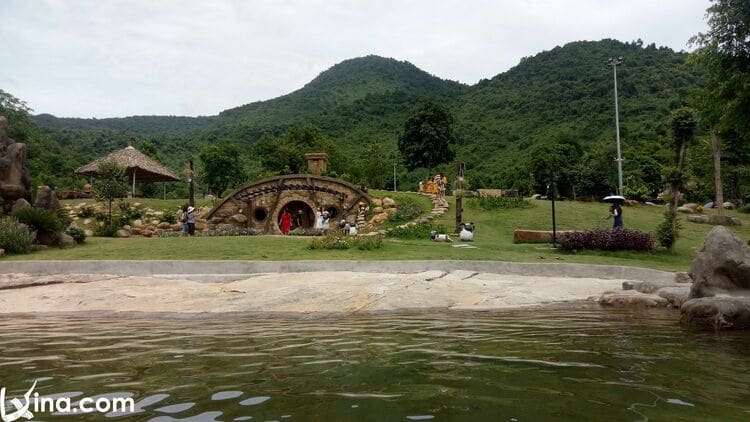 Bach Ma National Park Photo By Thong Hoai Nguyen

Bach Ma National Park is a rare place in Vietnam which preserves numerous rare animals. Flora and fauna here are extremely diverse. The forest here is the habitant of about 1406 species of plants such as Anisoptera scaphula (Kiền kiền nhẵn), Parashorea chinensis (Chò chỉ), Afzelia xylocarpa (Gõ đỏ) and more than 300 species of precious medicinal plants. The fauna here is over 931 species including 333 species of birds, 21 species of amphibians, 31 species of reptiles, 218 species of butterflies, 178 beetle species, 39 species of fish, and 83 species of mammals with many rare species such as leopards, bears, tigers, saolas, etc. Moreover, the park is the home to rare birds such as Edwards's pheasants (Gà lôi lam màu trắng) and crested arguses (Chim trĩ sao). The combination of impressive natural scenery and diverse flora and fauna surely attracts tourists in the exploration of the park.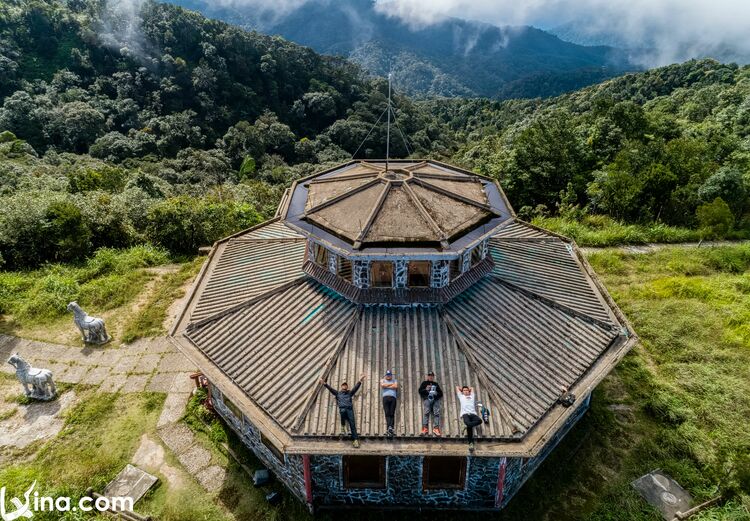 Bach Ma National Park Photo By Phong Nguyen
Coming to Bach Ma National Park, travelers will have a chance to discover the fascinating natural trails. It's Tri Sao trail that leads to Tri Sao Waterfall – the habitant of numerous crested arguses living. In addition to this, visitors discover Do Quyen trail leading to Do Quyen Waterfall or Ngu Ho trail to five successive lakes created from a large stream. You can also explore Vong Hai Dai trail which leads to observatory atop Bach Ma Mountain.
Here, visitors can admire the panoramic view of Hien Inlet, Cau Hai Lagoon, Tuy Van Mountain, and Hai Van together with the spectacular and magical space of Da Nang and Hue cities at night.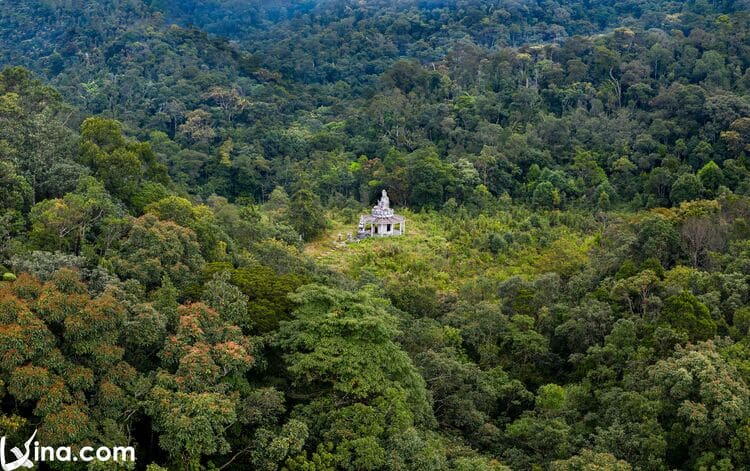 Bach Ma National Park Photo By Phong Nguyen
Furthermore, the landscapes combined with monuments form a unique charm in Bach Ma National Park. In particular, visitors can discover the trail 300m long throughout the forest housing plenty of old trees with their diameter of over 1m and 30m high. The park additionally maintains the orchid gardens – habitant of many species of orchids with unique designs and different colors.
Below are a few points of interest for a trip to Bach Ma National Park.
1. Ocean Viewpoint (Vong Hai viewpoint)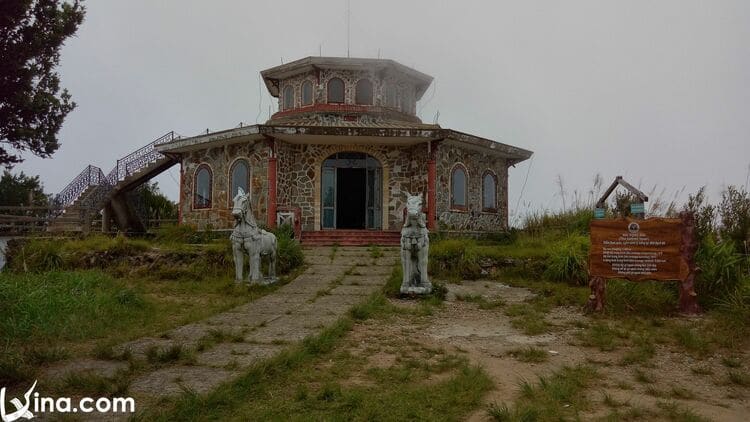 Bach Ma National Park Photo By Thong Hoai Nguyen
It is situated on majestic Bach Ma peak at an altitude of 1,430m. You need to conquer the Vong Hai trail to reach this top. You can adore four sides of Bach Ma, Lang Co bay, Cau Hai Lake, Canh Duong beach, Truoi lake, Hue city hidden in the cloud, and endless mountains, etc.
2. Five Lakes
Situated about 5 km from Sea Observation Post (Hai Vong Dai), Five Lakes (Ngu Ho) is a collection of five lakes in five different high points. It's a system of large lakes which has cool and clean water. This is a great place for bathing, outdoor activities, and camping. The third Lake is said to be the most charming and beautiful by the clarity and cool water.
3. Do Quyen Waterfall
Spring is the best time to visit Do Quyen waterfall. With a height of around 300m, the falls are beautiful all the year with white water foam. You will notice the endless mountain hills when looking from above. The fall is named Rhododendron (Do Quyen) because many rhododendron flowers are growing around and blooming in March.
4. Truc Lam Monastery
Truc Lam Bach Ma monastery is situated in the Loc Hoa Commune, Phu Loc District, Thua Thien Hue Province, surrounded by Truoi Lake. You must take around fifteen minutes by ferry to go through Truoi Lake to reach the monastery. Truc Lam is a complex of the picturesque landscapes becoming an attractive destination for tourists all around the globe when visiting Hue ancient city. You can look at the panoramic view of Truc Lam Bach Ma and Truoi Lake from the top of Bach Ma National Park. Besides, the mountain is covered by clouds all year round so that the climate here is always fresh and cool. Many arrivals flock to Truc Lam monastery to offer incense and take sightseeing.
5. Black Parashorea Forest
Coming to black parashorea forest, you will watch lots of majestic ancient trees growing close together. The forest is a large tree species of wood, tower-shaped, straight. You can also hire guides to use the entertainment and leisure services of the air by climbing on the grid a few feet above the ground or sliding cable. This is an ideal chance for you to leave unique and beautiful photos of your mountain exploring trips.
III. What To Eat When Traveling To Bach Ma National Park?
Bach Ma National Park is a poor tourist area, so there are not many catering services. Therefore, it is best for you to consider eating and drinking in the park. If you camp in Bach Ma National Park, you should bring food and mini kitchen. Motels and hotels in Bach Ma National Park often serve breakfast, lunch, and dinner for tourists to rest here.
IV. Where To Stay In Bach Ma National Park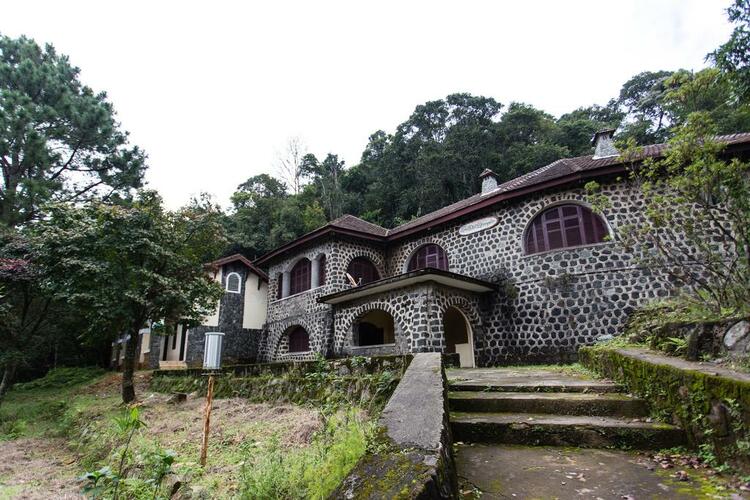 In the park, there are various many resting options for you, depending on your finance.
Camping: In Bach Ma, there are many flat, empty grounds, so you bring camping equipment such as tents, outdoor cooking, sleeping bags, survival and navigation equipment to set up a tent to sleep.
Homestay: Homestay will be an ideal choice for you if you want to save your travel costs. You can also find yourself suitable places to stay at the foot of the Bach Ma Mountain.
Motel: You can go to Bao An motel to rest. The average room rate here is about VND 600,000 per 3 bed rooms (Reference price).
Hotel: In Bach Ma National Park, there are a lot of luxury hotels for renters such as Kim Giao or Phong Lan or Do Quyen Villa with a high price ranging from VND 500,000 to VND 1,000,000 (Reference price).
Note: Motels or hotels in Bach Ma National Park and campsites are usually located in km17, not in the mountain, so you should be careful when choosing a place to stay.
Extra Tips
Book services and bring trekking shoes and warm clothes.

Don't expect at Bach Ma luxury hotels, karaoke bars, food or dance floor and souvenirs that originate from forest animals.

Motorcycles or bus over 30 seats aren't allowed on Bach Ma Mountain.
Discovering Bach Ma National Park will be one of the memorable experiences in the journey of traveling to Hue for visitors. The park deserves the unique eco-tourism that attracts a large number of both international and domestic visitors. As one of the charming Hue attractions, the park displays its vital contribution to enhance Hue tourism closer to travelers. For other such articles, please visit our Vina homepage.