The Old Town By Truong Nguyen
Surely those who love the ancient beauty of the streets in Vietnam have heard about 3 famous old quarters: Hoi An Old Quarter (Phố cổ Hội An), Dong Van Old Quarter (Phố cổ Đồng Văn), and Ha Noi Old Quarter (Phố cổ Hà Nội). With the antique and traditional architecture, visitors will just not want to leave once they have arrived in these places.
The Most Peaceful Old Quarters In Vietnam: 3 Must-Go Places
1. Hoi An Old Quarter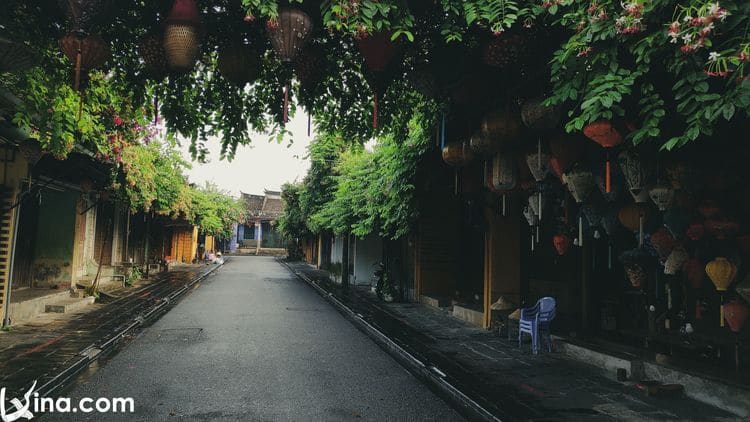 The Old Town By Loi Truong Bui

It is not too much to say that Hoi An Old Quarter is the most impressive tourist location out of all old quarters in Vietnam. Hoi An Old Quarter is situated in the lower Thu Bon river (sông Thu Bồn), which is in the coastal plain of Quang Nam Province (Tỉnh Quảng Nam), and about 30 kilometers away from Da Nang City (Thành phố Đà Nẵng) towards the south. This ancient town possesses the characteristic of the 16th century commercial port, with the typical bright yellow color and tiled roofs of Vietnamese culture. "Hoi An" in Sino-Vietnamese means "the peaceful meeting place"; maybe that is the reason why throughout many events and ravages of wars, Hoi An Old Quarter is still there, beautiful and serene.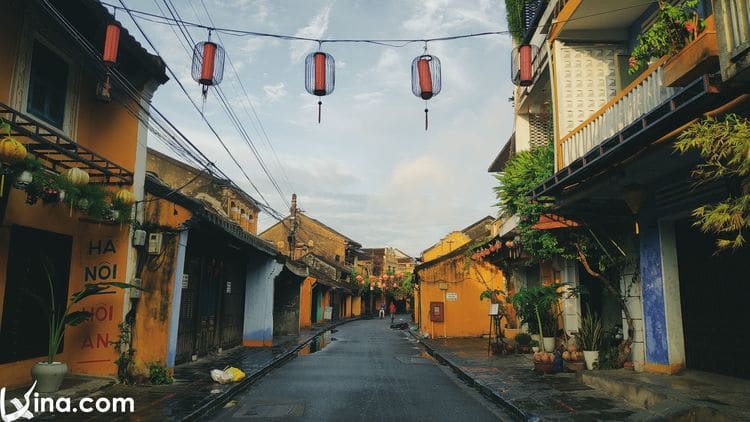 The Old Town By Loi Truong Bui
Coming to Hoi An, besides taking a couple of rounds looking and admiring the scenery and tourist spots, one must-do thing is to enjoy the cuisine here. There are lots of unique dishes that you can only feel their original flavors in Hoi An, such as "banh mi Phuong" (Phuong's bread – bánh mì Phượng), "cao lau" (a noodles dish eaten with pork and greens – cao lầu), chicken rice of Mrs. Buoi (cơm gà bà Buội), "yen to" (a type of candy having sugar as the main ingredient – yến tơ), herbal juice, and more.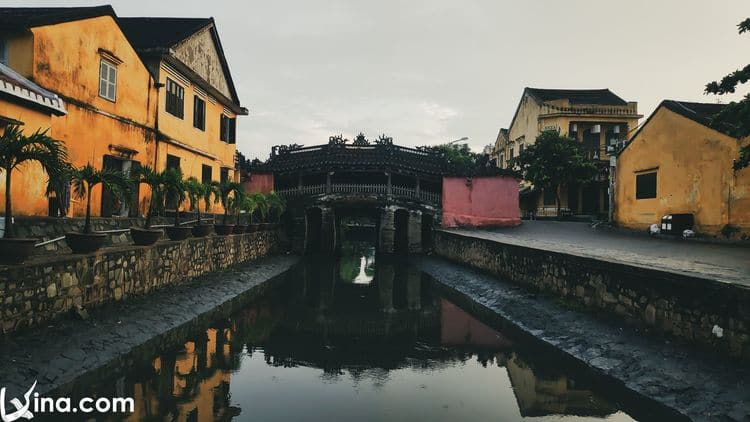 The Old Town By Loi Truong Bui
If you are interested in Vietnamese traditional culture, you will regret if you miss the art performances at Hoi An Traditional Art House. Every day at 10:15, 15:15, and 16:15, there will be performances containing historical elements, which are the pride of Vietnam. Some wonderful performances that you can find here are "hat boi" (often referred to as classical Vietnamese opera – hát bội), ethnic instrument performance, folk dance and folk music performances, and so on. You can also participate in folk games or try to make flower garlands and colored lanterns. These are certainly unforgettable experiences that you will not be able to have anywhere outside Hoi An.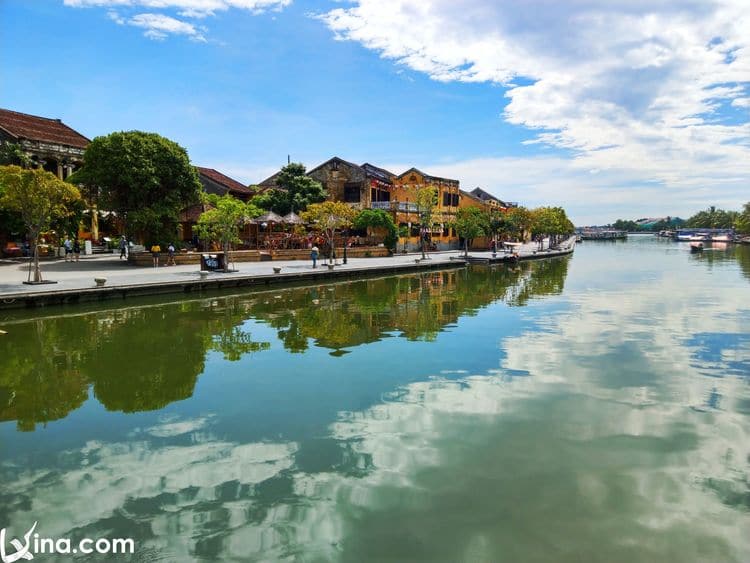 The Old Town By Truong Nguyen
Overall, the customs, cultural activities, rituals, beliefs, and cuisine are the distinctive features that attract tourists to visit Hoi An Old Quarter.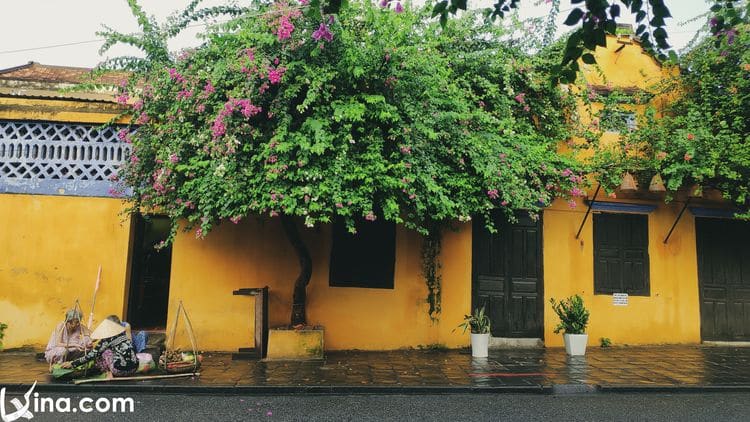 The Old Town By Loi Truong Bui
See more: Hoi An Tourism – The A to Z bible / 6 Photos My Son Sanctuary in Hoi An – UNESCO World Heritage Site
2. Dong Van Old Quarter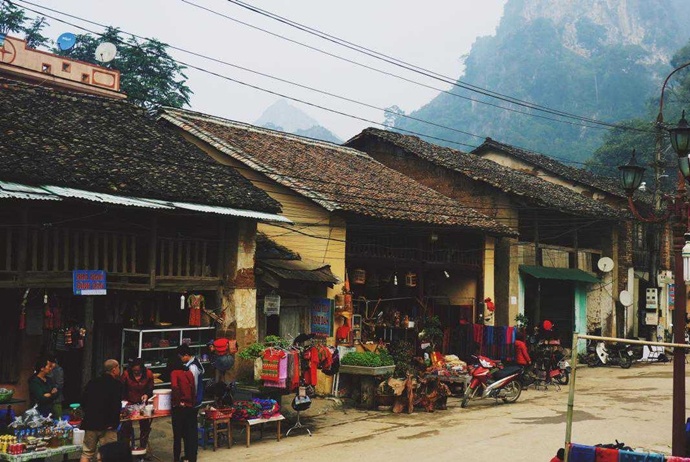 Source: wecheckin
Dong Van Old Quarter, Ha Giang (Hà Giang) is the place where ancient traditions of Dong Van Karst Plateau (Cao nguyên đá Đồng Văn) are conserved. Formed in the early 20th century, surrounded by rocky cliffs, this is the home of the Mong (Mông), Tay (Tày), Hoa (Hoa) ethnic groups. Although the whole old town has only 40 houses, in the morning, from above, it is still a dreamy and fascinating landscape with the golden of the sunlight interwoven with the ash gray of the walls and tiled roofs. In the late afternoon, the town becomes soothing, gentle, and poetic with the sunset. When the night falls, the quiet and calm atmosphere in this mountainous area will make you want to stay here longer and longer.
Dong Van Old Quarter is most spectacular in autumn and winter when it is cloudiness and the weather begins to turn cold. This is also the time that many people choose to have a trip to Dong Van in particular and Ha Giang in general.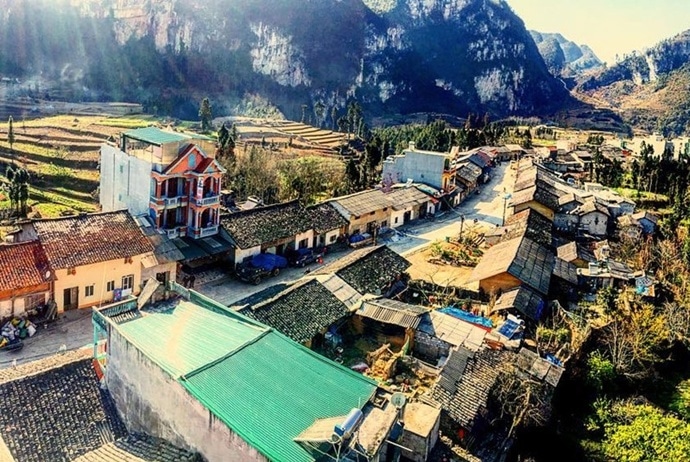 Source: wecheckin
Since 2006, Dong Van District has held the "Ancient Town Night" on the 14th and 15th every lunar month. On these occasions, the natives will simultaneously put red lanterns in front of their houses as well as organize some activities like displaying brocade, preparing and selling traditional dishes.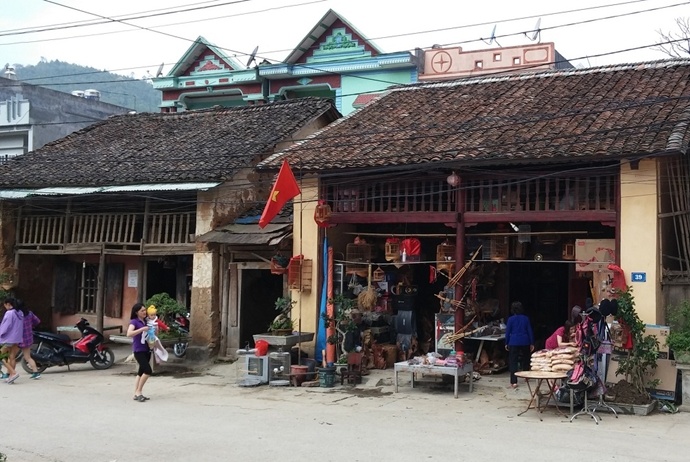 Source: wiki.youvivu
See more: 8 Must-Try Things to Do in Ha Giang / Ha Giang Travel Guide from A to Z
3. Ha Noi Old Quarter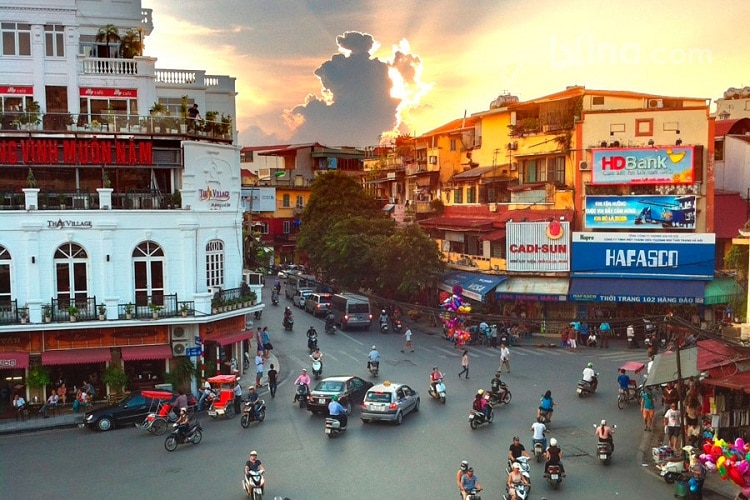 Hanoi Old Quarter By Vina.com

Ha Noi Old Quarter is in the center of the capital, this is probably the largest and most populous old quarter in Vietnam. Each of the streets here preserves precious historical stories. Long time ago, streets in the Old Quarter were named after the merchandise that people living there sold, for example, Hang Luoc (sold combs – Hàng Lược), Hang Duong (sold sugar – Hàng Đường), Hang Bac (sold silver goods – Hàng Bạc), Hang Voi (sold lime – Hàng Vôi). However, with the continuous development of a big city, that characteristic has gradually changed, only a few streets still retain their traditions.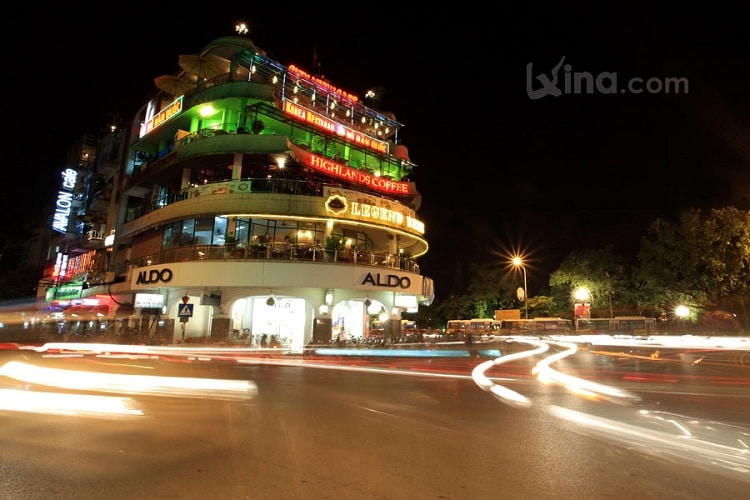 Hanoi Old Quarter By Vina.com
When traveling around Ha Noi Old Quarter, it would be a huge omission if you do not visit the following sites: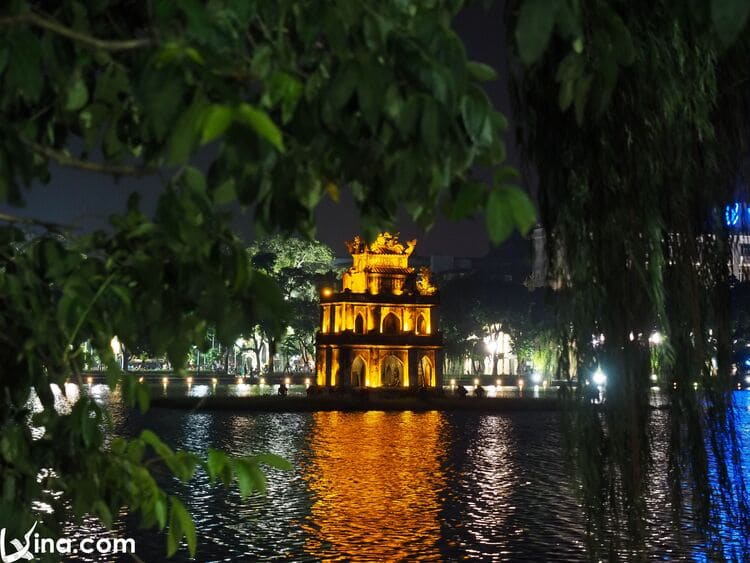 Sword Lake By Duong Nguyen
Hoan Kiem Lake and Ngoc Son Temple (Hồ Hoàn Kiếm và Đền Ngọc Sơn): These two are the most famous tourist spots in the Old Quarter. Here you will learn about the history of Ha Noi, listen to the legends associated with the formation of Hoan Kiem Lake and Turtle Tower (Tháp Rùa), and contemplate the neighboring scenery.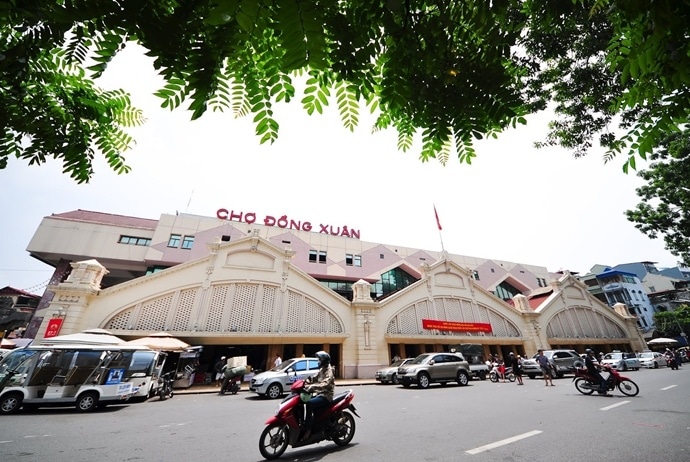 Source: chodongxuan
Dong Xuan market (Chợ Đồng Xuân): Dong Xuan is a major wholesale market in Ha Noi with various kinds of items supplied to all over the country. Apart from buying souvenir and specialties, in Dong Xuan market, you will have the opportunity to find out about the traditional wholesale market business.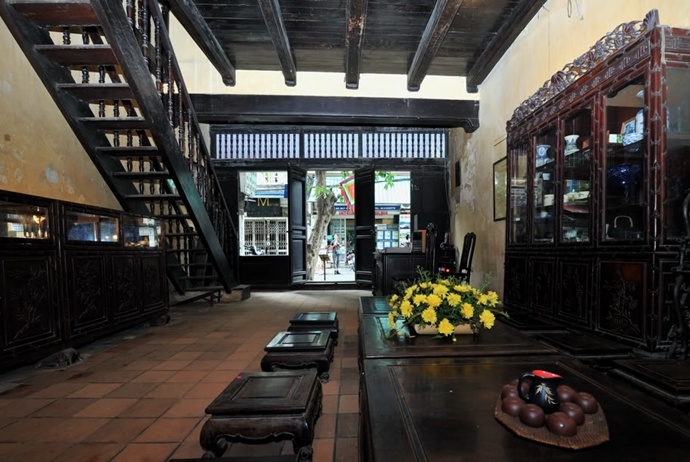 Source: 10d76dongda.forumvi
Historical places: Ma May old house (nhà cổ Mã Mây), Bach Ma Temple (Đền Bạch Mã), Kim Ngan communal house (đình Kim Ngân), and many more, are perfect destinations for those who favor history and ancient architecture.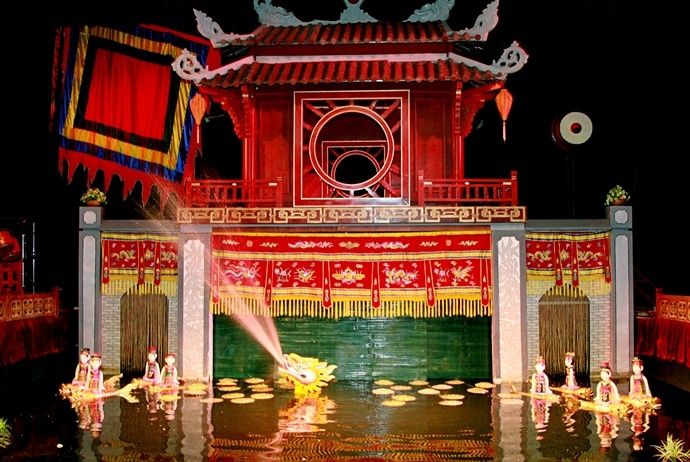 Source: toquoc
Thang Long water puppet theater (Nhà hát múa rối Thăng Long): This is where you can enjoy a special Vietnamese traditional art – water puppetry (múa rối nước). Professional artisans will delight you with their fine performances.
Not only the Vietnamese people but also foreigners coming to Ha Noi Old Quarter are amazed at the cuisine here. The Old Quarter is known as a dining paradise with numerous delicious food. Your empty stomach will really be satisfied with snail rice noodles (bún ốc), crab paste rice noodles (bún riêu), "bun cha" (rice noodles with grilled fatty pork – bún chả), pork rib porridge (cháo sườn), steamed rice pancake (bánh cuốn), sweet gruel (chè), lemon tea (trà chanh), etc.
If you are just too lazy to walk around, then get acquainted with the elders and ask them to tell old stories about Ha Noi. This will be a memory that you will remember for a very long time.
See more: Hanoi tourism from A to Z / Temple Of Literature in Hanoi – Hanoi Attractions / Hanoi Old Quarter – Photos of the Old Quarter Hanoi Vietnam
Above are 3 most peaceful old quarters in Vietnam that are worth a visit. We hope you find this article useful for your further journey to Vietnam. To get more information about other places to visit in Vietnam, go to our home page.