Binh Hung (Bình Hưng) is a small island located at the pass' foot of the route from Binh Tien (Bình Tiên) to Vinh Hy (Vĩnh Hy) and famous for its white sandy beaches and clear blue water. Binh Hung is known as "raw gem" because this island has not been exploited to develop tourism, so it still retains many wild and charming features. Actually, this island is very popular among trekkers.
When it comes to Binh Hung tourism, you should not ignore our tips below.
An Overview about Binh Hung Tourism
Binh Hung is one of Tu Binh islands in Cam Binh (Cam Bình) Commune, Cam Ranh City, Khanh Hoa (Khánh Hòa) Province, also known as Hon Chut Island (Hòn Chút) or Hon Ty (Hòn Tý) Island. Cam Ranh city is a great base to explore this island in one day.
The beach here is not as big as the beach in Nha Trang and Mui Ne (Mũi Né), but its sea water is very clean and clear.
The beach in Binh Hung Island is not as long and wide as that in Mui Ne or Nha Trang, but the water is so clear and fresh, which allows you to look down to the bottom and see colorful coral reefs. On the island, there are many large boulders with different shapes and sizes that are very impressive for tourists. The fishermen here have houses overlooking the sea. They live mainly on fisheries, of which lobster farming is popular. Roads on Binh Lap Island (Đảo Bình Lập) are also very clean.
What Is The Best Time To Visit Binh Hung Island?
You can travel to the island of Binh Hung year round, but for safety, you should avoid going in September to October. In these seasons, there are many storms on the island.
The ideal time to travel to Binh Hung is summer. At this time, the weather is favorable for sea tourism because of the cool climate and the warm sunshine.
How To Get To Binh Hung Island?
From Hanoi (Hà Nội) and Saigon (Sài Gòn), you can go by plane, train or bus to Cam Ranh city, then move to Binh Hung Island.
Travel By Plane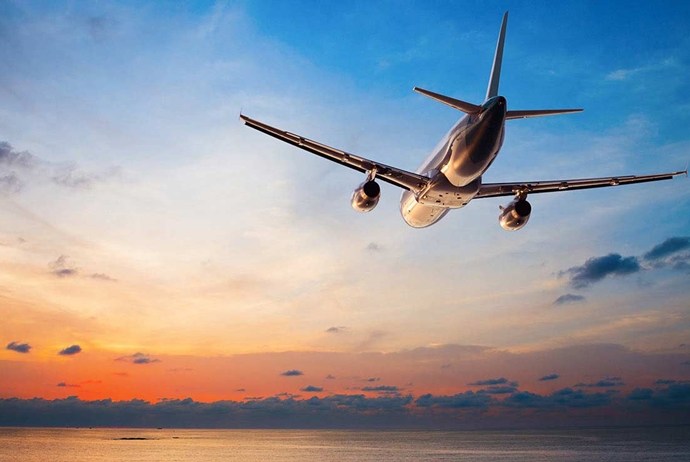 Source: hartzpt
All of Vietnam's airlines have direct flights to Cam Ranh during the day, so flights by air are very convenient. In order to "hunt" for cheap air tickets to Binh Hung, you ought to pay close attention to the information about the promotion of domestic airlines; fares can be reduced up to 50%.
Travel By Train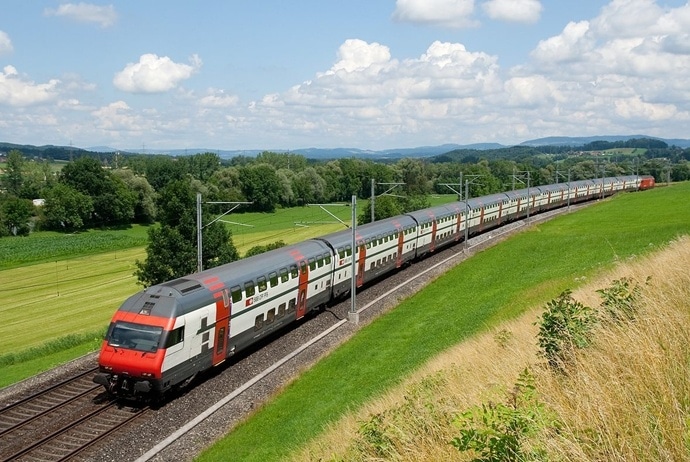 Source: thetravelmagazine
From Hanoi and Saigon, take the Thong Nhat (Thống Nhất) train to Thap Cham station and take a taxi to Bai Kinh – Binh Tien (Bãi Kinh – Bình Tiên).  From here you can see Binh Hung Island.
Travel By Coach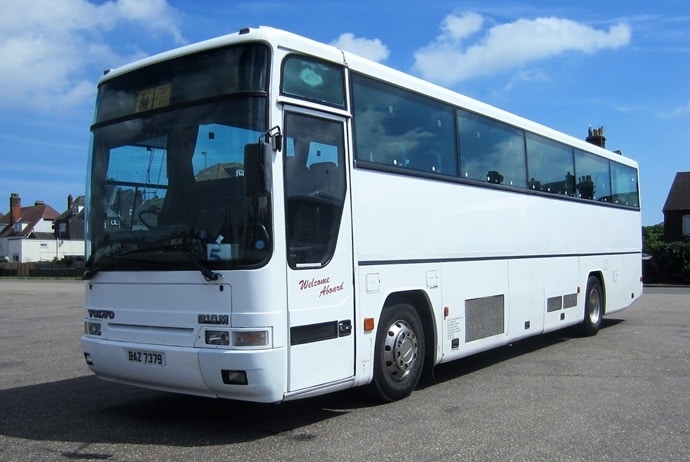 Source: eastnorfolkbus
From Ho Chi Minh City you can travel by car companies such as Phuong Trang, Mai Linh, and Phuong Nam to Cam Ranh bus station or Cam Ranh post office to move to Binh Hung Island.
Travel By Car Or Motorbike
You have the following two options:
From Cam Ranh city, you go along the Highway 1A toward Ninh Thuan, then go ahead to the new road towards Binh Lap – Binh Tien (Bình Lập – Bình Tiên) for about 15km. Finally, you will arrive at Bai Kinh beach in Binh Hung.
Departing from Phan Rang city, you go along Highway 702 towards Vinh Hy Bay for about 57 km then turn left from the fork of Vinh Hy to follow the new road for about 13 km to get to Bai Kinh.
How To Move On Binh Hung Island?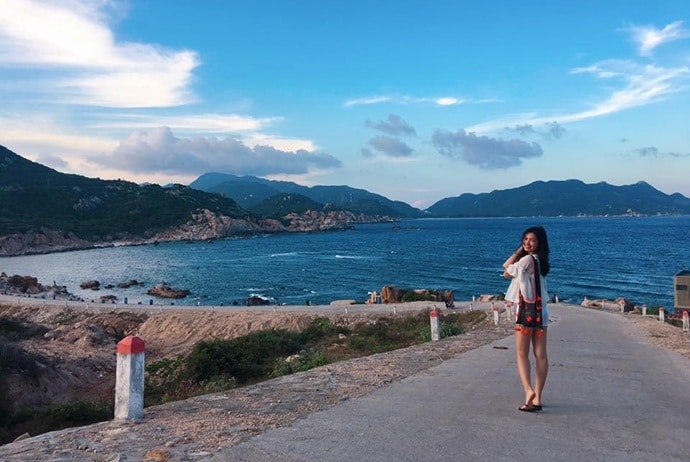 Source: nhatranghotdeal
You can travel by boat to admire the beautiful coral reef in clear waters and enjoy the seafood directly on the boat. Besides, you can contact to rent motorcycles in the inn or motel on the island with the price from 120,000 to 150,000 per day. Or walking around the island to explore the place is also very interesting.
Where To Stay In Binh Hung Island?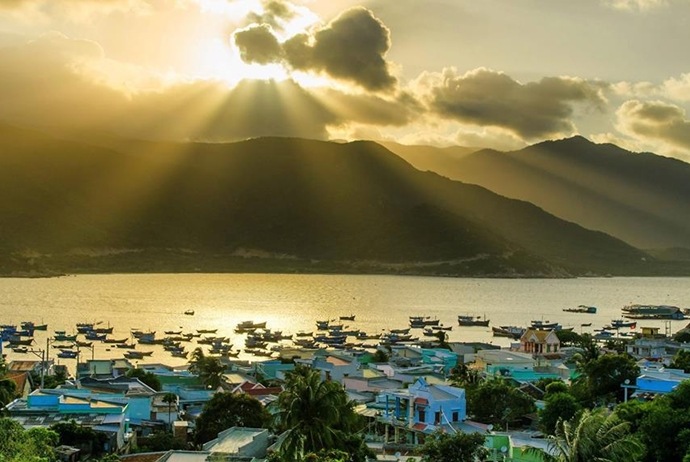 Source: ivivu
Upon visiting Binh Hung Island, You have many choices such as using homestay service, staying in rafting houses, camping, or renting a hotel. Depending on the purpose as well as financial options, you choose for yourself the most appropriate accommodation.
You should book your hotel soon to choose the quality rooms at reasonable prices.
Activites and Attractions About Binh Hung Tourism
It takes about 10 minutes to get to Binh Hung Island from the mainland. There is a tiny fishing village inhabiting the western side of the island but the rest remains rugged and uninhabited, dominated by the craggy boulders, century-old Hon Chut lighthouse and dry scrub. The crystal – clear water and white sand will surely fascinate people who come here. Some famous attractions when it comes to Binh Hung tourism include:
Binh Tien Beach (Bãi Bình Tiên)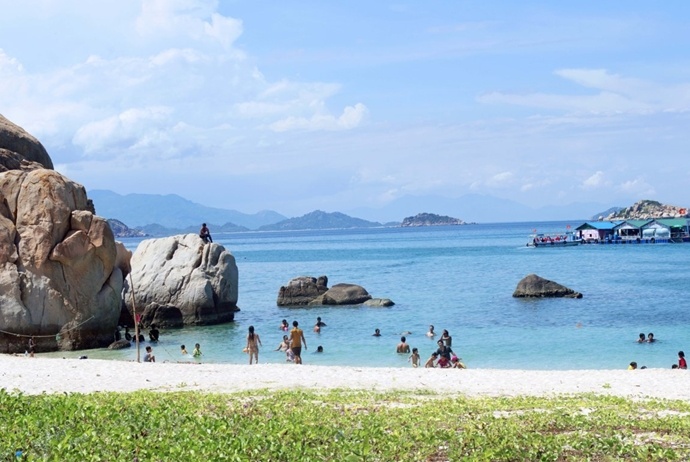 Source: youvivu

Binh Tien Beach belongs to Binh Tien Village. To reach Binh Tien Beach, you can only go by boat because the management here does not allow tourists to travel by road. Coming to Binh Tien beach, you can take a walk on the beach, visit the Nui Chua freshwater stream, catch fish in the stream and lay on the cliffs exposed to the sun as a poet is contemplating the life.
Bai Kinh Beach (Bãi Kinh)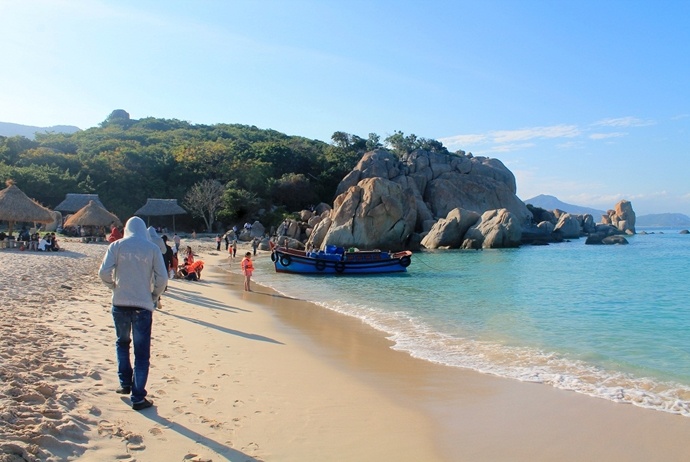 Source: afamily
Bai Kinh beach is a place for tourists to travel between the island and the mainland. Here, you can visit, bathe, cruise, camp and have fun at Bai Kinh.
Nuoc Ngot Beach (Bãi Nước Ngọt)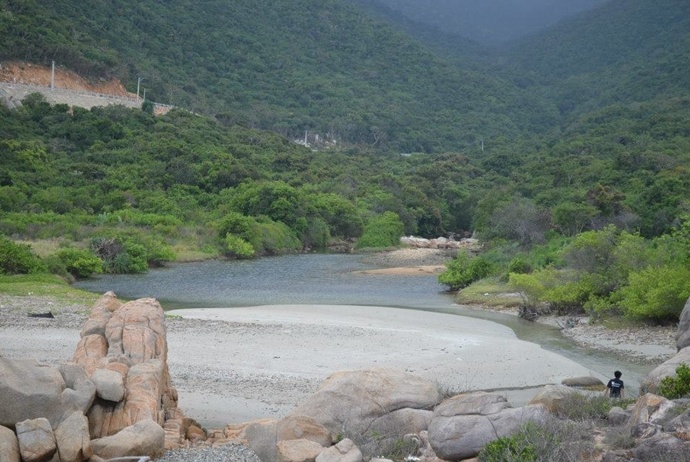 Source: blueskytravelblog
Nuoc Ngot Beach got the name because there is a stream of fresh water flowing inside, and the outer is the sea. Surrounded by high mountains on three sides, the water here is extremely green. This is the most attractive destination on the island. This place has not been untapped for developing tourism, so it still has a lot of wild features. You can also camp overnight and wake up to welcome the beautiful sunrise at this beach.
Bai Chuoi Beach (Bãi Chuối)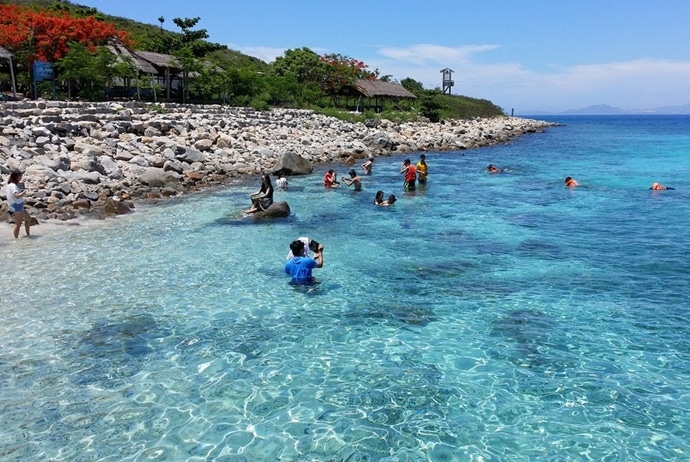 Source: letsgowonder
Sea water in Bai Chuoi Beach is green like the color of banana leaves. The seashore is also shaped like a banana. The water is very deep and the sand is very wide so if you do not know how to swim then you should use life jackets when swimming.
Cay Me Beach (Bãi Cây Me)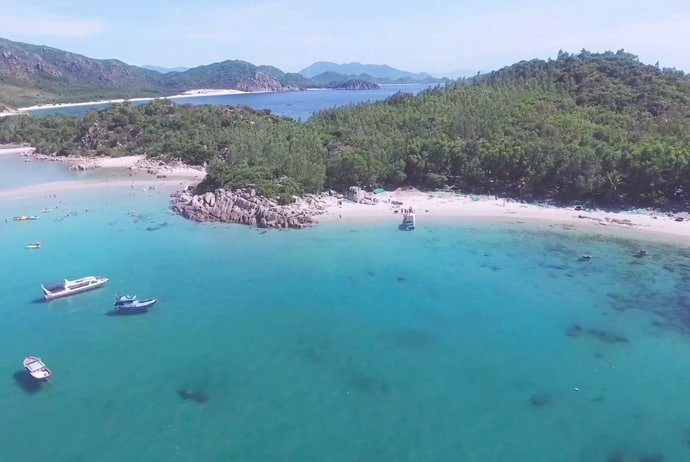 Source: dulichbinhhung
In spite of being located on Binh Hung island, to go to Cay Me Beach, you need to go by boats because there is no walkway. This beach is rather small. There are mainly coral bodies so the water is very clean that you only need to dive about 5 meters to see the seabed.
Egg Stone Reef (Bãi Đá Trứng)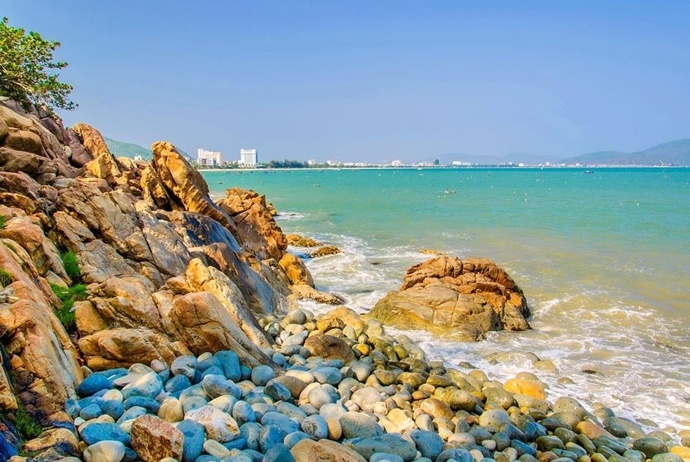 Source: vietravel
When setting your feet here, you will be surprised by the large and round rocks like dinosaur eggs. Because Egg Stone Reef has so many rocks, you cannot swim here. Visitors go to this place mainly for sightseeing and taking photos.
To get to the beach, you need to walk up to reach Hon Chut Lighthouse. Then, near the top, there is a road on the right side that allows you to go down the beach. Because the road to this beach mountainous, so it is not easy to get there (but also not difficult). It just takes 10 minutes to get the beach if you have enough health and enthusiasm.
Hon Chut Lighthouse (Hải Đăng Hòn Chút)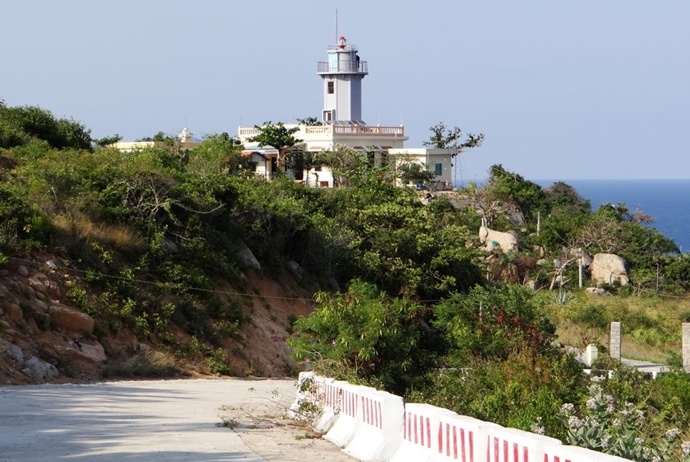 Source: binhhungtravel
It is the longest lighthouse, up to more than 100 years old. It is considered to be the symbol of the unspoiled Binh Hung. Standing on top of the lighthouse and watching the sunrise on the beach will surely make you unforgettable.
Bird Nest Island (Hòn Tổ Yến)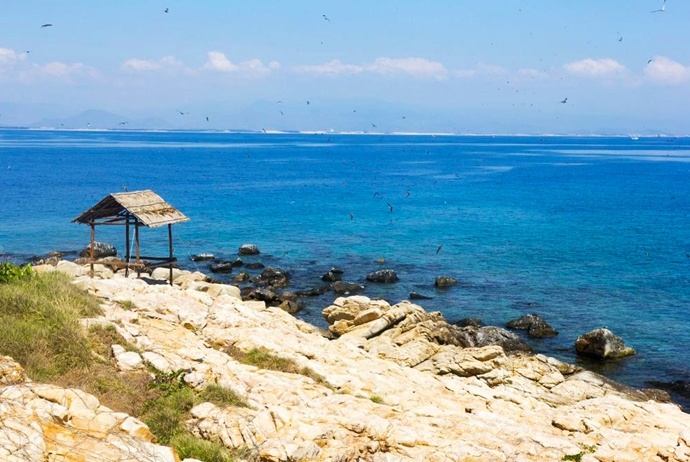 Source: gody
This is where regular boats enter the storm shelter. There are many birds nesting on the island. The water is so clear that from a height of 15m you can still see its bottom.
What To Eat In Binh Hung Island?
Binh Hung Island is famous among tourists, so there are many seafood restaurants. During your trip to this tiny rocky island, you cannot miss the famous grilledlobster. Besides, you can enjoy some other seafood dishes such as grilled squid, boiled snail, grilled snail, and seafood porridge.
Some detailed experiences about specialties in Binh Hung Island are: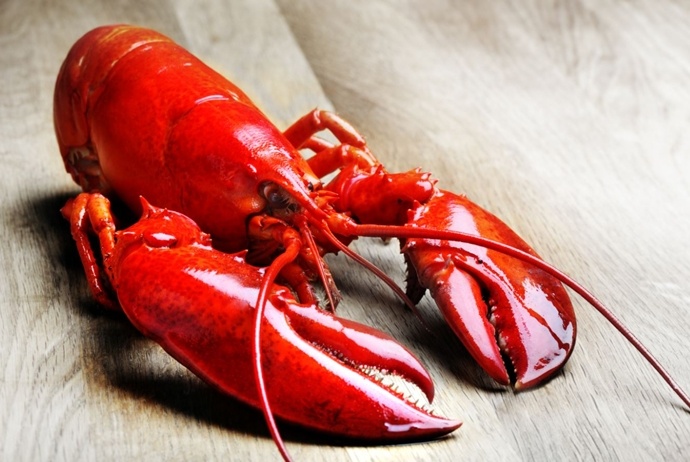 Source: thedailymeal
Lobster: You will see a total of 3 famous types of lobsters in this island, including red lobster, blue lobster and ornate rock lobster. They have high export value which brings the major source of income for local people. The way to process lobsters is very simple, including steaming, grilling, and porridge cooking, etc. They are sweet and fragrant enough to satisfy the taste of any tourists. An interesting experience is to inject the blood of lobsters and mix with wine to create a special and attractive flavor.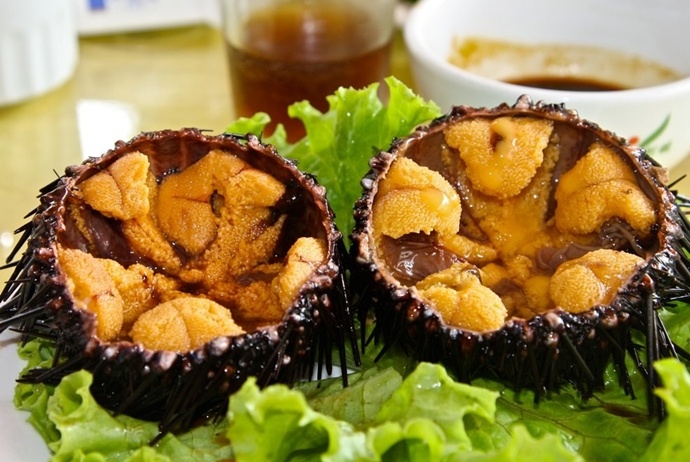 Source: paragonhotel
Echinoidea: also known as "Nhum" in Vietnamese, this dish is very easy-to-process. You can eat it in the raw form or combine with scallions or bake with onion or butter. Especially, Echinoidea porridge and Echinoidea cooked with eggs are the perfect combination of colors and flavors of foods, creating nutritious dish as well as a good remedy.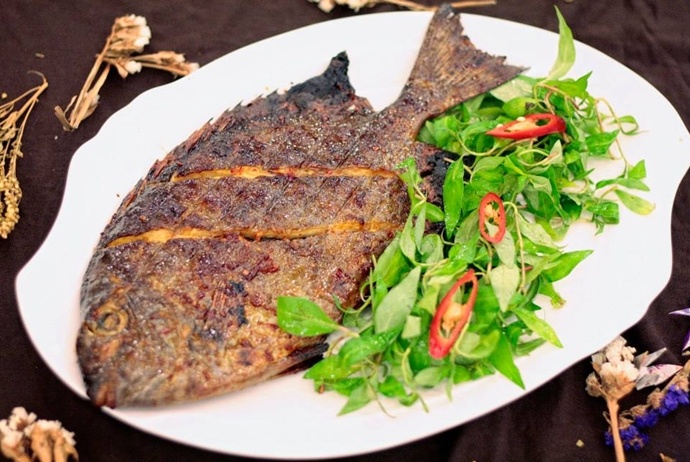 Source: amthucsinhvien
Dzo Fish (Cá Dzò): The most impressive dish related to fish is grilled Dzo fish, rolled with a little fresh vegetable and mango and finally enjoyed with fish sauce. This dish will surely make you unforgettable.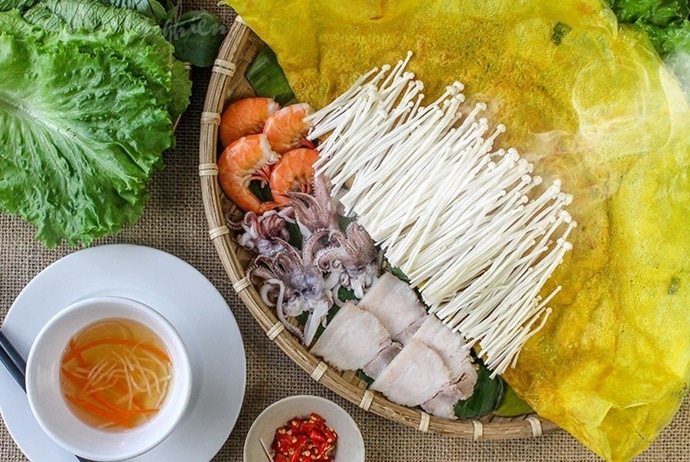 Source: anlaghien
Seafood cake (Bánh Xèo Hải Sản): This dish is packed with fresh seafood, including properly cooked shrimp, squid, clams, and oysters. Therefore, it is very sweet and fresh.
Other great dishes in Binh Hung are fish ball noodles, Can Muc Cake, etc.
Some Tips about Binh Hung Tourism
You had better carry lightweight luggage, thin and cool clothes made from cotton. Do not forget to enjoy swimming here as beaches in Binh Hung are very beautiful.
Always use sunscreen, raincoats or rainwear in order to keep up with the changeable weather.
Binh Hung is rather wild, so you ought to bring some snacks to prevent hunger.
The above are useful tips and experiences about Binh Hung tourism that you need to know to have an interesting and convenient journey. Hope that after reading our article, you can plan your trip to this beautiful rocky island in the closest time.
If you have any questions, leave a comment, we will answer as soon as possible.