Da Nang (Đà Nẵng) is well-known as a popular tourist destination in Vietnam with beautiful beaches and impressive landscapes but also a shopping paradise that can satisfy any shopaholics. In this city, there are plenty of local markets and famous shopping malls within the city center which can give you the worth of spending experiences. The tour to Da Nang City won't complete if you forget to explore the Lotte Mart Da Nang – the biggest shopping center in Da Nang City where you can enjoy the shopping, dining and entertaining experiences.
Lotte Mart Da Nang: Big Shopping Center In Da Nang, Vietnam
How To Get To Lotte Mart Da Nang, Vietnam
Lotte Mart Da Nang in Da Nang is located about 4.2km from Da Nang Airport. From there, you can reach to Lotte Mart by motorbike taxi, taxi or bus. If you go to the Lotte Mart by bus, you can follow the route Da Nang – Tam Ky (Đà Nẵng – Tam Kỳ), heading to Cach Mang Thang Tam (Cách Mạng Tháng Tám) Street. After that, you should transfer to the bus route Da Nang – Phu Da (Đà Nẵng – Phú Đa). From there, take a walk about 900m to get to this shopping center.
What Makes Lotte Mart Da Nang Special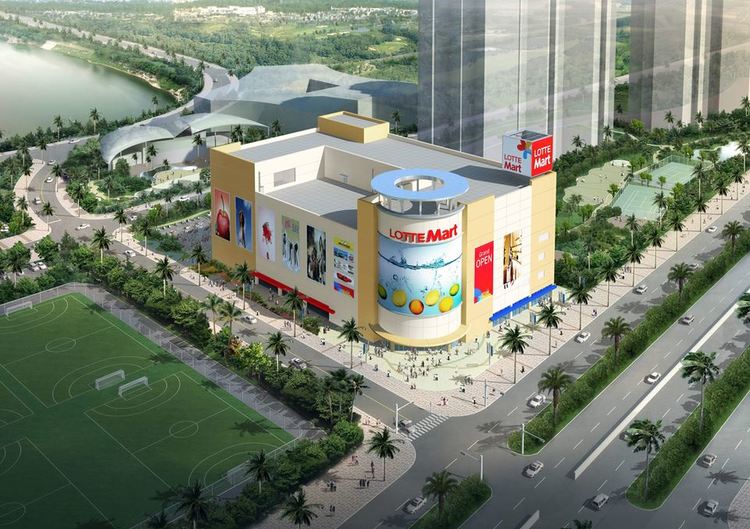 Location: 6 Nai Nam (Nại Nam) Street, North Hoa Cuong (Hòa Cường Bắc) Ward, Hai Chau (Hải Châu) District, Da Nang
Opening: 8 am – 10 pm
Lotte Mart is the 4th shopping center of Lotte Mart in Vietnam. Considered as the biggest shopping mall in Da Nang, Lotte Mart has a modern architectural style with luxury shopping and entertainment services. This shopping center can satisfy the customer's demand for family outing activities, shopping, and entertainment.
The name "Lotte" is given by the inspiration of the novel "The Sorrows of Werther". It means that "Lotte" will become an enterprise receiving the trust and love of customers like the main character in the story. Lotte Mart Da Nang with 24,000 sqm is the commercial business center that meets the needs of customers for shopping. You can spend your time exploring many kinds of coffee shops, restaurants, spaces for entertaining and cinemas of popular brands such as Paris Baguette, Lotteria, Lotte Cinema, and Coca Express.
What To Explore And Buy At Lotte Mart Da Nang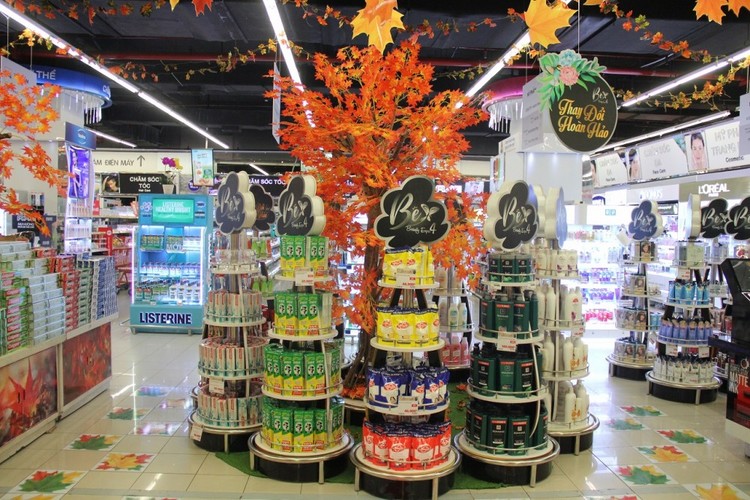 There are over 20,000 types of goods available in Lotte Mart. Most of them are foreign and domestic branded products which are sold at a reasonable price. This is a complex of shopping, entertainment, kids activity, and education. In the shopping center, you will be served with some of the most famous food brands including Lotteria, Paris Baguette, etc.
This shopping center consists of five stories. If you go to the Lotte Mart Da Nang for the dining services, you should visit the 1st level where you can find a fast-food restaurant, Jollibee, Lotteria, and a Paris baguette bread. Besides, you will see the electronics' center of famous brands like Samsung Galaxy in this level.
The 2nd level of the shopping center focuses on shoes, jewelry, cosmetics, couture clothes with famous domestic and international brands such as Nike, Levi's, Debor, Magoza, Josephi, Sense, Bitas, The Face Shop, Fahasa bookstores, and Sun Flower.
The 3rd level is the display of stationery, cosmetic items, household electrical goods, fashion and other diversity of products that gives visitors a lot of choices.
The 4th level of the Lotte Mart Da Nang supermarket is the food area with famous and reputable brands such as VINAMILK, ACE COOK, Vissan, Vinamit, and Dutch Lady. Most famous and popular products come from Chinese, Japanese and Korean. The products of Lotte Mart Da Nang meet the standards of food safety and hygiene.
If you want to enjoy the cuisine and entertainment areas, you should go to the 5th level where you can find many restaurants with different flavors including Pizza, 300 Rice, Lau 1h, Hue Speciality, etc. The kids like to visit the Play Time area which is loaded with a lot of games for kids. Also, at Lotte Mart, bowling and skating are special playing areas for young people to enjoy entertainment and fun on the weekends.
Lotte Mart Da Nang is appealing to locals and travelers coming to Da Nang. I guarantee that visiting Lotte Mart Da Nang will give you great and unforgettable experiences. Hopefully, this article will give you satisfactory information and details about the Lotte Mart Da Nang. You should feel free to leave your questions below the post and we will answer them as soon as we can.