Updated: 11/27/2019
Hue (Huế) is known for its poetic and charming beauty that attracts a large number of travelers and tourists. Furthermore, one of the most prominent charms of this city is that there are numerous souvenirs, stalls, and art galleries scattered on Hue's street. It is great for you to enjoy the best shopping experiences in Hue while exploring the unique beauty of this city. If you do not know which are the best things to buy in Hue, Vietnam, in this article, we would like to introduce the list of the typical souvenirs from Hue City.
12 Best Things To Buy In Hue For Great Travel To Vietnam
1. Hue Conical Hat
This Vietnamese Traditional hat can be found in anywhere of Vietnam but the ones made in Hue is the most unique and special. Thanks to the poems, painting, and other impressive decorations added, the conical hat in Hue attracts not only locals but also foreigners who have a chance to visit Hue.
Furthermore, Hue locals also have been creative when inserting poems inside the weaves so that you can only see it when holding up the hat to the sunlight.
You can buy these exceptional souvenirs of the poetic Hue city at almost every local markets such as Ben Ngu (Bến Ngự), Dong Ba (Đông Ba), An Cuu (An Cựu), Da Le (Dạ Lê) Market, etc.
2. Ao Dai (Áo Dài)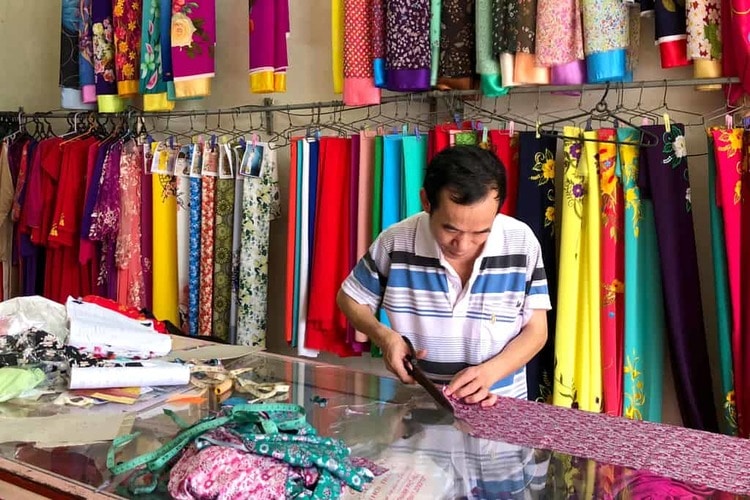 Ao Dai is the symbolic souvenir that shows the unique and poetic beauty of Vietnamese women. Therefore it is one of the top things to buy in Hue, Vietnam. Ao Dai Hue has the color in line with the color of the sky, unique solemn look and surrounding environment of this beautiful city. Therefore, they are often in purple, brown, milky and blue with some gentle and impressive designs.
There are many shops and places in Hue you can buy Ao Dai with the available styles. But if you want to create your own unique Ao Dai that shows your beauty and has the traditional charms, you can buy the material and order the tailor to make for you if you have a few days in Hue city.
The local markets like Dong Ba Market can offer Ao Dai with different styles and colors at affordable prices. Furthermore, Ao Dai shops on Mai Thuc Loan (Mai Thúc Loan) Street, Pham Ngu Lao (Phạm Ngũ Lão) Street, and Ben Nghe (Bến Nghé) Street are also trustworthy shopping places for Ao Dai.
3. Chewy Sesame Bars
In Vietnam, there are many parts of the counties that sell this kind of food but only Hue has the better version. The chewy sesame bars in Hue is a great combination version of the national food and its local specialty.
Hue city is known for its delicious and yummy snacks and foods including chewy sesame bars. This food is packed with superfoods, natural sweeteners, and raw nuts. In one bite, you can feel the mix of sweet and salty which makes both adults and kids enjoy it. If you have a chance to visit Hue, it is a great idea to buy this special snack as a meaningful gift for your family and friends back home.
4. Shrimp Paste
The shrimp paste is the common condiment in many countries of Southeast Asian including Vietnam. Because of the strong smell, not all foreigners like it. But if you are familiar with this condiment, you can feel something special, especially when using shrimp paste to eat with some kinds of Vietnamese foods.
The fermented shrimp paste in Vietnam has several versions, including fist-sized rectangular blocks, sun-dried or the jar of wet shrimp paste.
Shrimp paste can be found in many parts of Vietnam but this one in Hue has the most unique and special culinary, compared with other provinces. Therefore, it is a great idea for you to get some jars of shrimp paste when you travel to Hue.
5. Cajuput Oil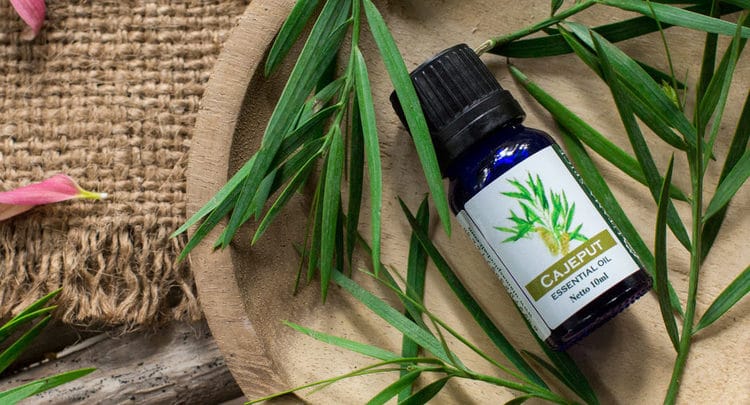 Cajuput oil is known to be found in the Sulawesi island in Indonesia but in the province of Hue, locals can also provide this oil. Cajuput oil is not only one of the top things to buy in Hue but also the great treatment for health as it can be applied externally to treat some problems like skin irritation, sore muscles, etc. Especially, this oil is safe to use for young babies and pregnant women. Cajuput oil can be used as the key ingredient in many topical inflammation/pain remedies and decongestants/inhalants.
6. Fish Sauce
Fish sauce is an important ingredient in many delicious dishes in Hue. This condiment will make Hue dishes taste better and more delicious. The fish sauce bottles have attractive decoration, which makes many Vietnamese visitors want to bring this typical local food back home as the best gifts.
Because Hue is near lakes and seas, the fish sauce in this city is much cheaper than other provinces of Vietnam.
Ca Ro (Cá Rô) is a small fish at Thuan An (Thuận An) Beach and this fish has the sweet taste and soft bones. In Hue, locals use Ca Ro to make the typical delicious fish sauce of Hue. In addition, travelers to Hue can choose any other kinds of sauces such as the fish sauces of tuna, mackerel and anchovy, shrimp sauces and the sauces of eggplants. The fish sauces in Hue are hot and tasty.
7. Nem Chua (Nem Chua)
Nem Chua is served as a side dish or an appetizer. In Hue, Nem Chua has a very unique taste, compared with other versions of Nem Chua all over parts of the country. Therefore, Nem Chua is also listed as one of the top things to buy in Hue, Vietnam.
You can buy the bulk of Nem Chua in Hue. Although this food is raw, it can not get easily spoiled even when you bring it back after a long time on the plane or road.
8. Hue Nem (Huế Nem) And Tre (Tré)
Hue Nem is a kind of sausage which is different from ones in the Northern provinces as it is more spicing. Another unique thing of this food in Hue is that it has no pepper in the middle. This sausage is made from minced pork skin, fermented pork, salt, fish sauce, and chili.
Tre is also the special food in Hue which includes the beef or pork. The Pork Tre has a brown-red color while the Beef Tre has a brown color. The locals in Hue use banana leaves to cover the food to keep the freshness and deliciousness.
It is great to buy Hue Nem and Tre as the special souvenirs for your friends and family back home. These specialties of Hue city can be found on Dao Duy Tu (Đào Duy Từ) Street,
9. Lotus Seed
The lotus seed can be found in many parts of Vietnam but only in Hue, there is the best lotus seed especially in the famous Tinh Tam (Tịnh Tâm) Lake that is the best lake to grow lotus. The lotus flowers of Tinh Tam Lake are very beautiful and the lotus seeds are small but sticky and smelling.
Tinh Tam Lotus seed has been known as the best food of Hue for many years. Nowadays, to supply the increasing demand of customers and clients, Hue has developed various lotus-raising lakes that cater to the fresh and fried lotus seed to the local markets in Hue. For example, you can go to Dong Ba Market to buy Hue Lotus Seed.
Hue lotus seed is often used in many delicious dishes. But if you have a chance, you should try the longan sweet soup made from the lotus seed. Featuring the typical smell of Hue lotus seed and unique sweet taste of longan flesh, the longan sweet soup has become the famous dessert that wins the heart of both locals and foreigners.
10. The Royal Tea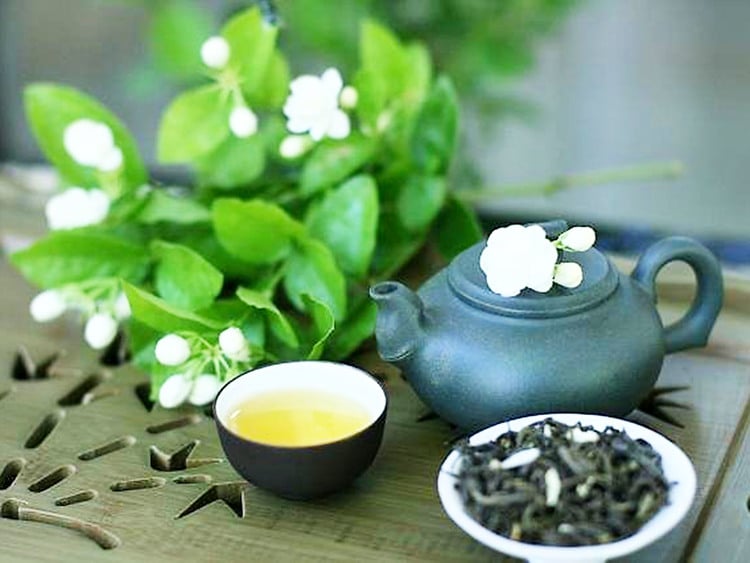 The Royal Tea in Hue has the special tea species of the Nguyen Dynasty; therefore, its healthy and yummy flavor has won the heart of every tasters and lover of tea.
Today, the royal tea is one of the special gifts when people travel to Hue and want to bring something memorable back home.  Sipping the Hue tea and enjoying the sesame candy at the same time is the great experiences because the fresh flavor and lightly sweet of this drink can delight your appetite.
11. Bronze Products
Great bell at Thien Mu (Thiên Mụ) pagoda or the royal bronze urns in the citadels are the typical souvenirs from Hue. It is a great idea to travel to the casting bronze village located 2 km far from the city center to buy the bronze products and see the traditional process of manufacturing these bronze products by your eyes.
12. The Handicraft Souvenirs
Hue's streets are lined with numerous souvenirs shops and stalls that give you the best enjoyable shopping experiences. Hue is a paradise of shopping and souvenirs so that you can find a vast choice of wooden frames, handicrafts, lacquerware, lacquer paintings, embroidery, etc. They are interesting souvenirs and top things to buy in Hue.
Read more:
As you can see, there are plenty of choices for souvenirs you can find in Hue city. We hope that after reading this article "things to buy in Hue" from Vina.com, you will have a great idea on how to spend your shopping day and money in Hue. Any questions can be left in the comment section and we will answer them as soon as we can.