Elephant Springs is a wonderful place to complete the trip from Hue to Da Nang or Hoi An. The Springs consists of small waterfalls and ponds and they still bear the natural beauty of mountains.
Location
The Elephant Springs is located in Phu Loc District, about 40 km from the south of Hue City between Hue province and Da Nang city. It lies right beside the National Route 1A, so it is convenient for anyone to travel from Hoi An, Da Nang to Hue.
Reasons To Visit
With large elephant-shaped stones, cool water stream and the fresh air, Elephant Springs is known as the wild natural beauty of mountains. Tourists can immerse themselves in the lovely spacious landscape and enjoy the strange beauty in Elephant springs. For those who feel bored with city life with the humdrum of daily routines, perhaps nothing is comparable with being able to immerse oneself in nature here. Elephant Springs is different from the wild life in other mountainous regions which are sometimes contemplative and languorous. It marvels at the pristine beauty of Hue's mountainous regions. 
Moreover, tourists who have set foot on the actual location will be content with the special dishes of the local people. Elephant springs allures tourists by its unique local features, tourists always feel cheery and buzzing with activities. 
Activities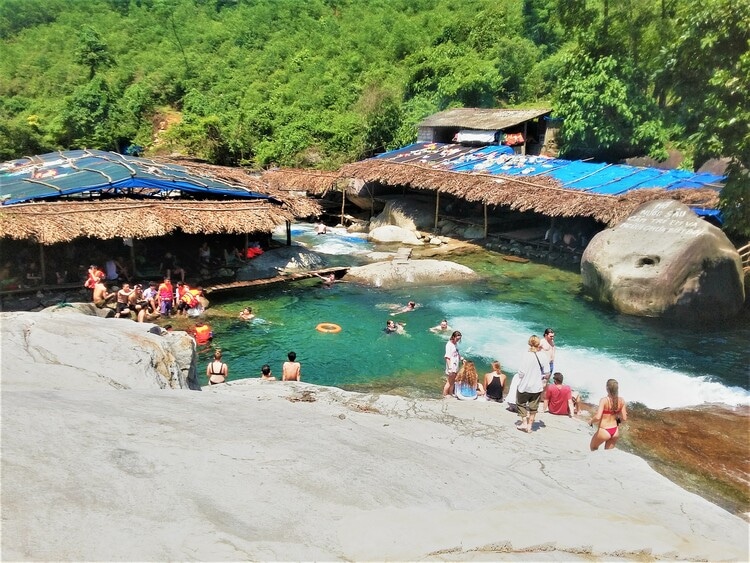 The name "Elephant" is from a large stone which looks like the elephant. Therefore, it is such an unforgettable experience for tourists. Visitors can throw themselves into deep green pond, swim in cool water and feel in harmony with natural landscapes. Besides, one special and fascinating thing for tourists is sitting on the flat rocks and breathing fresh air while hearing the sound of the water pouring. 
The visitor can enjoy some local specialities like forest chicken, steamed clear tapioca cake and stream fish which are easy to find in local stalls. Interestingly, you can enjoy a cold beer and munch on a scraggy boiled chicken while wallowing in the water. 
Elephant springs can be an awesome backdrop for amazing photos. For people who get eagerness to adventure should not ignore the higher part of the spring full of rock and tree.
Experience For Tourists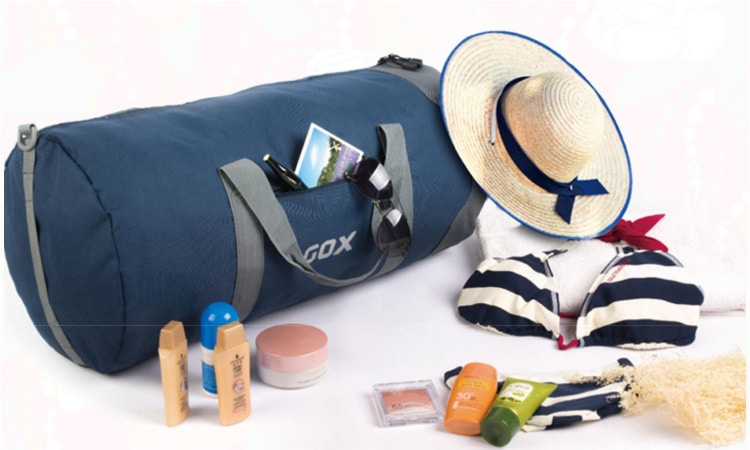 Elephant Springs, tourists need to bring underwear or bikini and towel. Besides, tourists should bring sun cream and a little money for paying entrance ticket, parking fee, local drinks, food and dressing room fee.
In the low season and weekly days, there are not many people coming to Elephant Springs, which is awesome if you are in search of some private place, but the disadvantage is that it will be harder for you to find different kinds of food and drink here because most of the stalls do not sell food in the quietest days. Therefore, you have to  consider bringing food or lunch boxes along with you, yet, you also ask the guide before making a decision whether you should bring or not. 
One more suggestion for tourists is that you should accompany with a local guide even though the road to get the falls is not hard. However, it will be time-saving for you to find out the road because the falls are not often marked with posts or any kind of trace. In fact the trips from Da Nang to Hue usually make a stop when they come here. 
Transportation
Elephant Springs is convenient for travelers from Da Nang to Hue. So, it is recommended that you should go by motorbike or join the motorbike tour. However, tourists also visit Elephant springs by driving a private car. Notice that the admission fee can be 15.000vnd and motorbike parking fee is 2.000vnd.