Updated: 08/21/2019
Da Nang (Đà Nẵng) has become an ideal destination for tourists and visitors because of beautiful mountains, amazing beaches, and romantic rivers. Besides, many attractive and beautiful parks in Da Nang is contributing to the growth and development of Da Nang's tourism. Amongst them, East Sea Park in Da Nang is one of the must-visit destinations that attracts not only domestic but also foreign visitors.
When Is The Best Time To Visit East Sea Park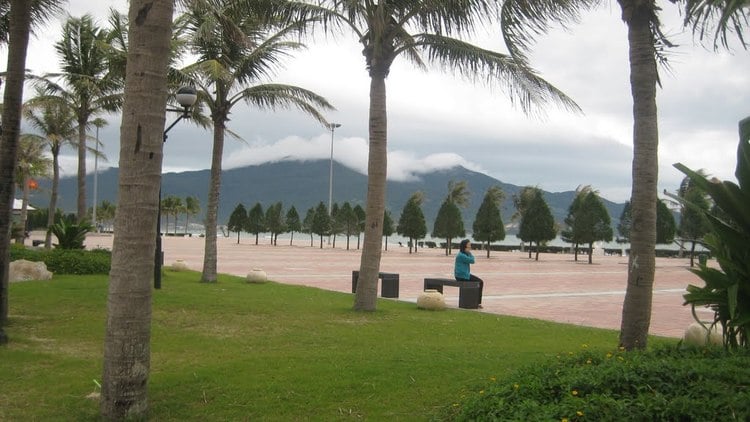 Da Nang is one of some Vietnam places with predictable weather. From May to September, the temperature increases, fluctuating around 24 Celsius degree while in other months, it drops but not below 20 Celcius degree.
The best time to visit Da Nang in general and East Sea Park, in particular, is from February to May. If you like peace and want to relax, you should avoid the months from June to August. This is because it is when students take a long holiday, so Da Nang and its attractions like East Sea Park are crowded with domestic tourists.
East Sea Park – The Attractive Community Place In Da Nang 
The East Sea Park – Da Nang attraction is located in a favorable position. Standing in the park, if you look to the west, you will see the city center. To the northeast is the Avalokitesvara Buddha Statue at the Linh Ung Pagoda (Chùa Linh Ứng) and to the east is the Hoang Sa (Hoàng Sa) (Paracel) Archipelago.
If you have a chance to come to the East Sea Park, do not forget to admire the Me Au Co (Mẹ Âu Cơ) Statue which is made by the skillful hands of Le Cong Thanh (Lê Công Thành), the famous Vietnamese sculptor, and painter. The statue made of stone has conveyed the story of a hundred eggs that hatch into children. Half of the children want to follow their mother to the forest while others follow their father to the sea. Me Au Co statue is a combination of ideas and modernity. Placed in the park, the statue creates great harmony with the beautiful landscape of the park.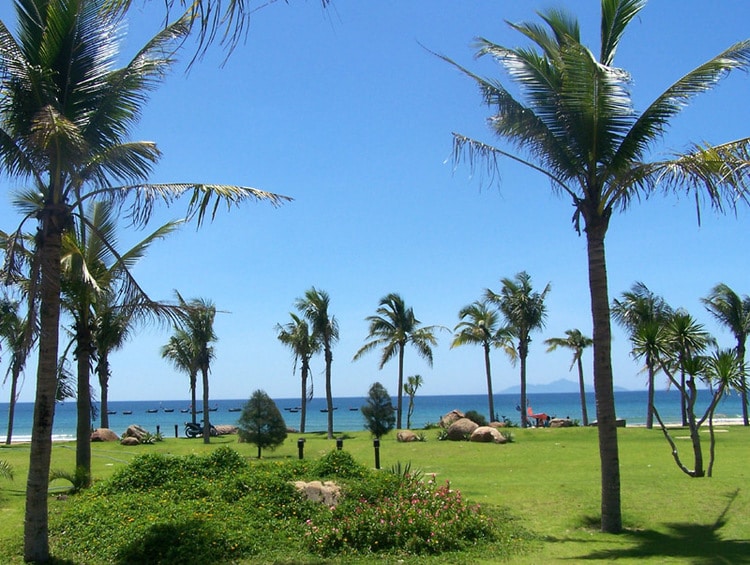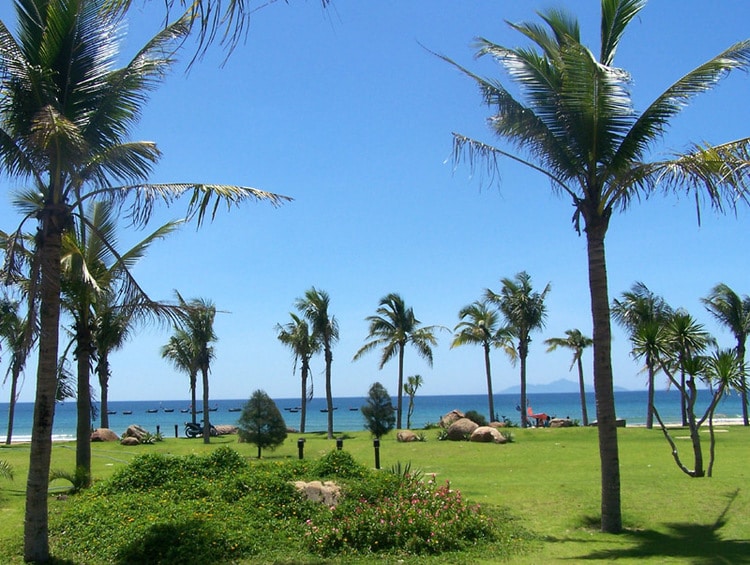 East Sea Park with a beautiful beach and blue sky is an ideal place for impressive photos. The flocks of pigeons flying to the beach also enhance its beauty. The East Sea Park in Da Nang is well-known as the pigeon farming area. The number of pigeons here is said to increase to 1,200.
Visiting the park, besides sightseeing, sunbathing and swimming, you can take part in various activities like scuba diving, kayaking, surfing, going on banana float rides and parachute jumping.
In the park, there are various festivals taking place during special events. Furthermore, at night, you can have a chance to enjoy music and art shows for free.
Learn more:
The bustling ambiance and exciting activities have made the East Sea Park inviting attractive community space for both locals and tourists. I hope that this article gives you useful information. Any questions can be left in the comment section and we will answer them as soon as we can. If you want to know more about Vietnam's attractions and activities, please do not hesitate to visit Vina.com.