Visiting Nha Trang, you can enjoy sightseeing and beautiful landscapes, go shopping and participate in many activities along the beach. But it is still exciting to have the best relaxation time in cinemas where you can watch movies and hang out with your friends and family. Nha Trang has established more and more cinemas, which give the people in the city and tourists over the world more choices for entertainment and relaxation. Cinemas and movie theatres have become the ideal destinations for young couples to go on weekends and public holidays. Let's find out the best must-experience cinemas in Nha Trang.
1. Cinema At Nha Trang Center
a. Why You Should Go To This Cinema
Nha Trang Center is one of the most popular entertainment and shopping complex. The center has received a lot of love and support from customers because of its convenient location. Located in the city center, on the first coastline, Nha Trang Center can be reached by buses such as No.01, No.02, and No.06.
There is a cinema on the 4th floor of the shopping center, and it is called Platinum Cineplex Grand Cinema. If you go to the cinema in the evening, you will have a chance to watch famous movies and films in English.
Moreover, the theatre often launches some promotions. For example, if you are lucky, you can enjoy the 50% shares of popcorn and coke. In Platinum Cineplex Grand Cinema, you can enjoy 3D to 5D movies, which will be the memorable experiences for any moviegoers.
b. Location
3rd floor of Nha Trang Center, 20 Tran Phu (Trần Phú) Street, Loc Tho (Lộc Thọ), Nha Trang 
c. Opening Hour
2. Cinema At BigC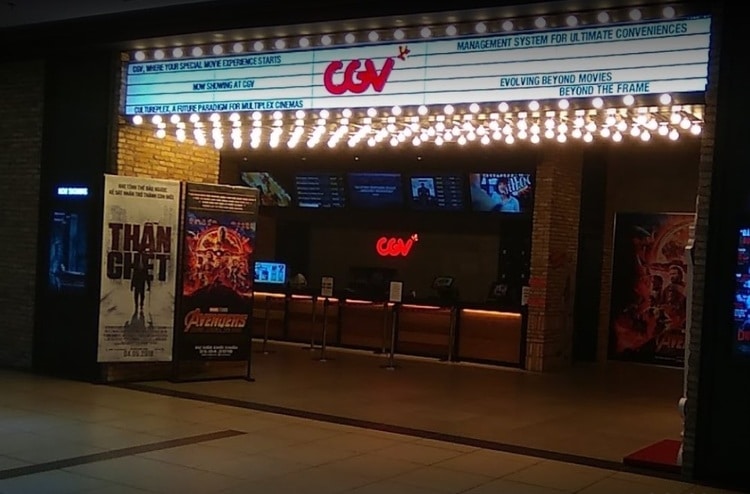 a. Why You Should Go To This Cinema
BigC is 10 minutes far away from the city center. As a convenient shopping supermarket with affordable price, BigC offers a variety of goods, products, and items that serve the daily basis and needs of local people. You can go to the BigC by bus number 2. 
Furthermore, a highlight that makes BigC more appealing to customers is the well-equipped cinema located on the first floor and in the entertainment zone. Called the CGV Cinemas Big C Nha Trang, the cinema at BigC features spacious rooms, fantastic sound system and a list of good screening movies. That draws the attention and interest of moviegoers.
b. Location
BigC Nha Trang, Block No.4, 19/5 Street, Vinh Diem Trung Urban area (Khu đô thị Vĩnh Điềm Trung), Vinh Hiep (Vĩnh Hiệp), Nha Trang
c. Opening hour
3. Cinema In VinCom 
a. Why You Should Go To This Cinema
Vincom is another major shopping mall in Nha Trang that is well-known for high-quality products and excellent friendly services. The previous name of the center is Maximark that was changed into the new name in 2017. This shopping center has a convenient location that is in the city center, next to the Pagoda and Cathedral. To reach the center, you have to take bus number 4. 
The cinema in Vincom is Lotte Cinema Nha Trang that is the largest one in the city with a total capacity of over 700 seats. The cinema features comfortable seats for children and adults, a 4-way audio system and the advanced movie projection system. Furthermore, watching movies in Lotte Cinema Nha Trang, you will be astonished at the luxurious design and decoration of the halls. The friendly staff are always ready to answer your questions politely and suggest you the best promotions. All of these things give the moviegoers a pleasing and satisfying experience. 
b. Location 
5th floor of the VinCom shopping center, 60 Thai Nguyen (Thái Nguyên), Phuong Sai (Phương Sài), Nha Trang 
c. Opening Hour 
4. Cinema In Gorky Park 
a. Why You Should Go To This Cinema
Gorky Park is situated in the southern area of the Central beach. It is also an ideal attraction for tourists and visitors who travel to Nha Trang. 
The thing that makes the park unique and appealing is an open-air cinema that allows moviegoers to enjoy the Russian films for free. That is the only cinema in Vietnam that was established in this way. 
There are rows of chairs and loungers for you to sit or lie while enjoying the movie screening. Usually, they screen a cartoon, Russian cinema and then an American blockbuster. 
b. Location
Tran Phu (Trần Phú), Loc Tho (Lộc Thọ), Nha Trang
c. Opening Hour
5. Cinema At VinCom Plaza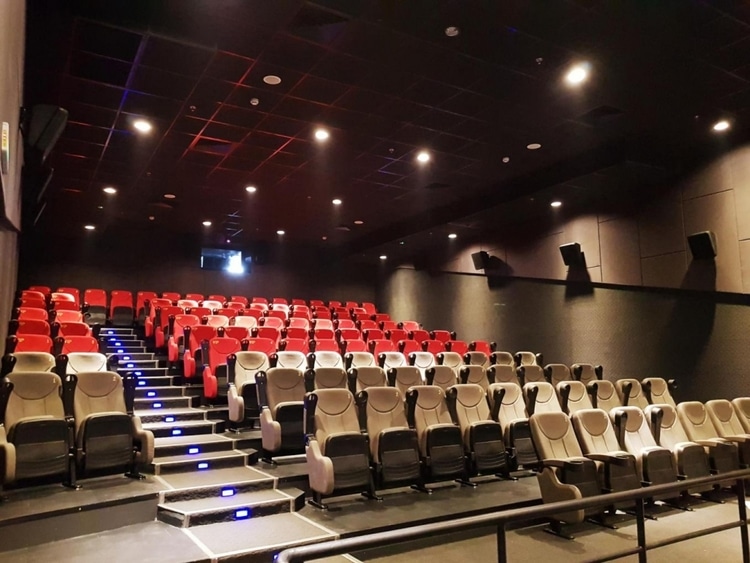 a. Why You Should Go To This Cinema
VinCom Plaza is located near the Central Beach on the first coastline. This shopping center is home to stores of famous brands of clothing, entertainment areas, and restaurants. Besides, VinCom Plaza owns a Lotte cinema that is on the 4th floor of the center and features four halls.
b. Location
4th floor of Vincom Plaza, 78 Tran Phu, Loc Tho, Nha Trang
c. Opening Hour 
6. Cinema On The Vinpearl Island 
a. Why You Should Go To This Cinema
Vinpearl is a fantastic island of entertainment and fun activities. The island can be reached by cable car or boat.
One of the highlights on the island is a cinema that moviegoers love to enjoy the best time relaxing with pleasure after spending the whole day on the island. It is exciting and enjoyable to watch a 4D movie with the effects of sound, motion, wind, and rain. You can feel like you are participating in a challenging and adventurous journey in the plot.
Watching movies and films at the best cinemas in Nha Trang, you will hide the rain, escape from the heat of the street, and enjoy the long-awaited movie blockbusters. I hope that you will get useful information in this article. Any questions can be left in the comment section, and we will answer them as soon as we can. On Vina.com, we have written many articles about Vietnam tourism and exciting activities. Find more if you are interested. 
By Nga V