Da Nang (Đà Nẵng) City that stretches over the South China Sea is appealing to locals and travelers not only because of the scenic beauty and high skyscrapers but also the best shopping experiences. On our arrival, you are astonished at the age-old architecture, unique culture and delicacies that create everlasting memories. But the tour to Da Nang will not complete if you forget to enjoy the shopping experiences here. As a shopaholic, Da Nang would be a paradise for shopping as there are many shopping places, local markets, and big shopping centers. Among shopping centers in Da Nang City, Vincom Plaza Da Nang is well-known for its dynamic, modern and young styles.
Vincom Plaza Da Nang: Shopping Center In Da Nang, Vietnam
I. How To Get To Vincom Plaza Da Nang Shopping Mall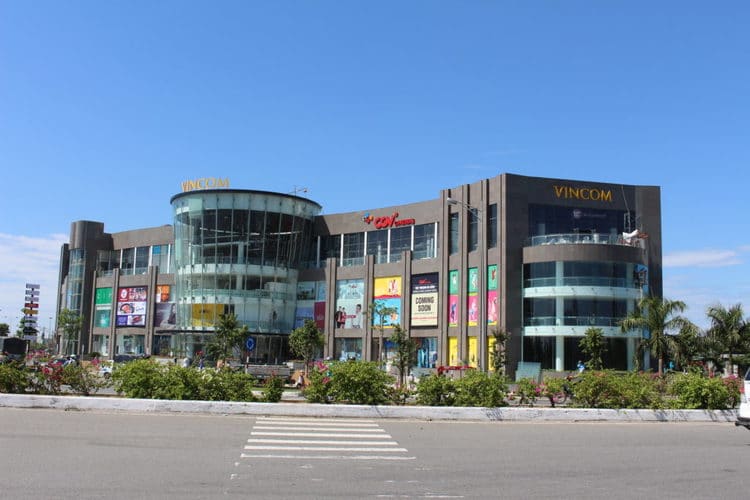 Located at 910A Ngo Quyen (Ngô Quyền) Street, Vincom Plaza Da Nang Shopping Mall can be reached by taking motorbike taxi or taxi. Alternatively, you can also take the bus, following the route Da Nang – Tam Ky (Đà Nẵng – Tam Kỳ), heading to 130 Dien Bien Phu (Điện Biên Phủ) Street. From 130 Dien Bien Phu Street, you walk to 135 Dien Bien Phu Street and then catch the bus route Da Nang – Hoi An (Đà Nẵng – Hội An). When the bus goes to 05 Le Duan (Lê Duẩn) Street, you stop here and take a walk along Han River Bridge (Cầu Sông Hàn). The Vincom Center is easily seen.
II. What Makes Vincom Plaza Da Nang Special
Vincom Plaza Da Nang is the largest entertainment complex and a business center developed in "Da Nang and Central World Trade Center" project. This center covers 40,000 sqm including a basement and floor floors. In this shopping mall, you can find plenty of fashion stores, home appliance, supermarkets, furniture, book, and a food court.
The special thing in Vincom Plaza Da Nang is a 3,000 sqm education-entertainment center for kids and a 30-millimeter ice rink. Vincom center also features VinPro which is the electronic and home appliance store. Furthermore, talking about the Vincom Plaza Da Nang, we should mention the VinMart supermarket selling a wide range of products with some of the attractive promotional programmes. The Vincom supermarket offers the best products in terms of origin and quality. Moreover, the Vincom Plaza Da Nang cinema area also is a worth visiting place for both locals and travelers who look for fun and entertainment in Da Nang City.
III. What To Explore In Vincom Plaza Da Nang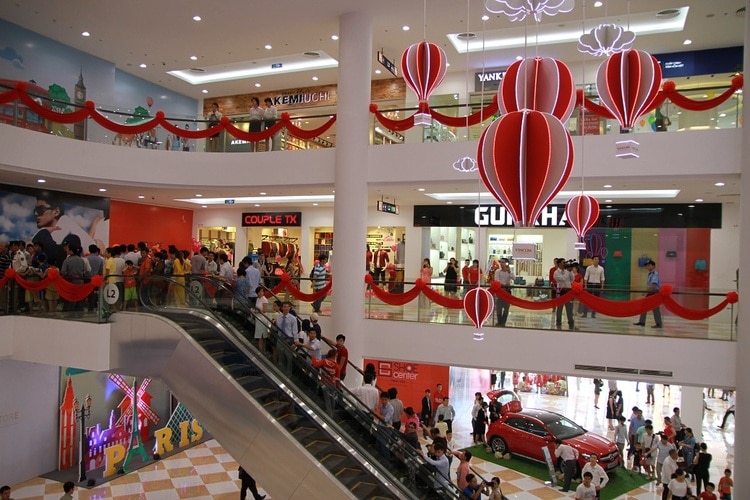 Vincom Plaza Da Nang consists of 1 basement and 4 storeys. In this center, you will explore the famous domestic and international branded goods such as Ecco, Adidas, Bata, Gurkha, Giordano, Valentino Creations, PNJ, and Emigo. It is great to experience a food court, the international standard CGV cinema, the VinMart supermarket, and the VinKE Education – Entertainment Centre for kids. The Vinpearl Land Ice Rink with a 30mm-thick natural ice rink can give visitors the worth memories. You can visit the Vincom Plaza Da Nang from 8am to 10:30 pm.
So, when you have a chance to visit Da Nang, make sure you spend your time exploring Vincom Plaza Da Nang shopping mall and get some special items and souvenirs from this center. I hope that you will find this useful information in this article of Vina.com. Any questions can be left in the comment section and we will answer them as soon as we can.