Looking for the shopping center with the various selection of products and affordable prices, we should mention the Big C Thang Long (Big C Thăng Long) which is both a family-oriented supermarket and shopping mall. Big C supermarket in Hanoi offers a wide range of local and imported products including cosmetics, household appliances, wine clothes, and organic goods.
Big C Thang Long: Ideal Shopping Mall For Families In Hanoi, Vietnam
Location: 222 Tran Duy Hung (Trần Duy Hưng) Road, Cau Giay (Cầu Giấy) District, Hanoi
Opening Hours: 8: 30 am to 10 pm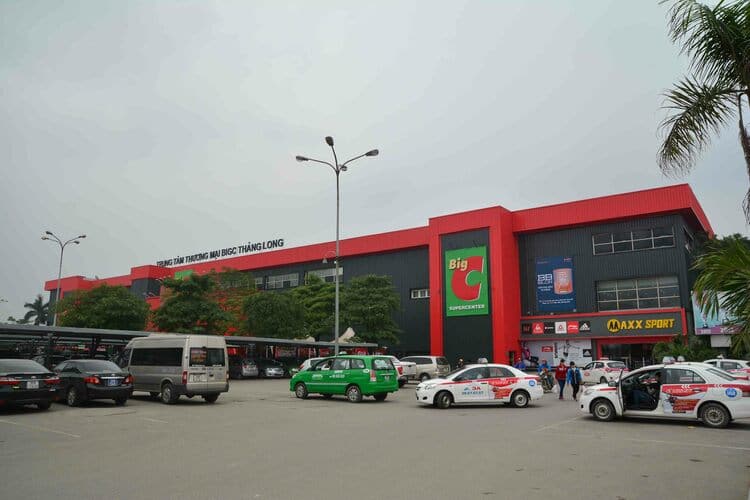 Located on Tran Duy Hung Street, Big C Thang Long has been asserted as an interesting shopping and entertainment destination for everyone, especially, families who want to shop for food and household necessities. For 10 years of opening and developing, Big C Thang Long has continuously improved its material facilities, equipment, services, and quality to meet the customer's shopping and entertainment needs and give them a comfortable and pleasing experience.
Big C Thang Long is divided into several specializing areas which has its own activities. At the first floor of this supermarket, you will find the selling area of jewelry, famous fashion, electronics, etc. The products here are fairly expensive than ones in some other areas but they have good quality. Therefore, the first-floor area of Big C Thang Long is a top choice for people with good economic conditions.
Using an escalator, you can go to the supermarket area located on the second floor. There are plenty of products and goods including drinking water, dry food, dry goods, spices, home appliances which are displayed neatly streamlined to help buyers find the products they want to make the purchase more easily.
After a day of shopping, it is great for you to enjoy the delicious dishes at the Big C's food court which is divided into two areas: a living area and a cooked food area. The living area offers all kinds of food like meat, vegetables, chicken, fish, etc. The food items in this supermarket are fresh and safe guaranteed. The cooked food area serves delicious dishes prepared and cooked by the skillful chefs, giving the guests eye-catching, yummy and delicious meals. Bread is a special food in Big C because it is baked directly, bringing guests hot and full taste. Furthermore, you can order the food or drink and staffs will bring them to your place.
Big C Thang Long is not only a supermarket with a wide range of products and affordable prices but also a wonderful entertainment destination for children and families. The entertainment activities and services in Big C Thang Long supermarket are increasingly developed and improved with the indoor swimming pool equipped with smart technology which can accommodate about 100 people. Big C Thang Long also frequently introduces several swimming courses with good teachers.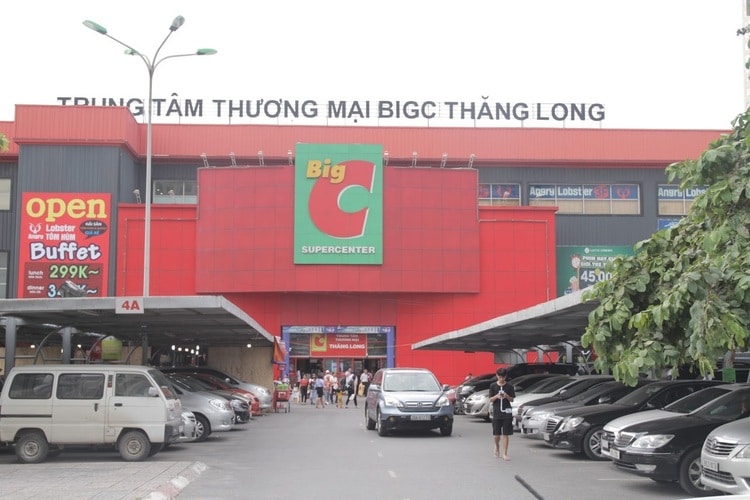 Read more:
Nowadays, although many shopping centers from a leading corporation with modern facilities are opened, Big C Thang Long (Hanoi) is still proved the strong position and role in the shopping sector and economic development of Vietnam. I hope that you will find useful information in this article on Vina.com. Any questions can be left in the comment section and we will answer them as soon as we can.