Updated: 08/18/2019
As one of the amazing attractions in Nha Trang, Yang Bay Eco Park has won the heart of not only domestic but also international tourists. It is a favorite destination for someone who loves nature. This park is surrounded by the impressively beautiful landscapes that give tourists great experience and relaxation. If you have a chance to travel to Nha Trang and want to find a place that helps you immerse yourself in nature, the Yang Bay Eco Park would be a great idea.
Yang Bay Eco Park (Nha Trang) is 50 km far away from the city center; so it is recommended going to Yang Bay Eco Park by motorbike. The trip to Yang Bay Eco Park in Vietnam is interesting and wonderful for any travelers as they will pass great mountains, large villages, tropical forests and impressive rice fields on the way to Yang Bay Eco Park. It will be an excellent opportunity for you to know more about Vietnam.
Basic Information About Yang Bay Eco Park 
Yang Bay Eco Park is located in Khanh Phu (Khánh Phú) Commune, Khanh Vinh (Khánh Vĩnh) District, Khanh Hoa (Khánh Hòa) Province. The entrance fee for this park is from 100,000 VND to 250,000 VND that allows you to visit all hot springs and attractions in Yang Bay Eco Park in Vietnam. However, the fee excludes entertainments which you need to pay separately to play. Buying the most expensive ticket, you will have an experienced personal guide who can instruct you how to explore the Yang Bay Eco Park and tell you the exciting information associated with this park.
This eco-park opens from 8 am to 5 pm. The park is very large with many must-see attractions and hot springs, so it is recommended visiting this park early to enjoy good time here. At the ticket office, you can buy the paper scheme that gives you the instructions on how to explore Yang Bay Eco Park's attraction and beauty. If you do not like to walk a lot, you can use free transport that is near the park's territory.
Waterfalls And Thermal Springs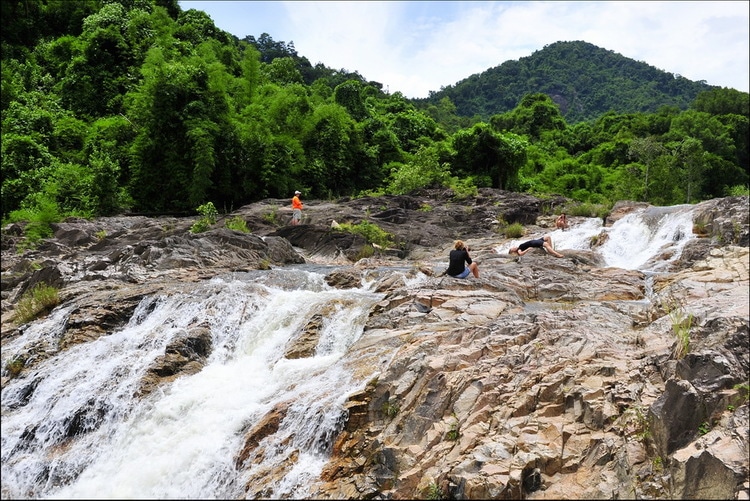 There are three beautiful waterfalls in the park, including Yang Kang, Ho Che, and Yang Bay. In which, Yang Bay is the last one and people use the name of the last one to call the park.
Yang Bay waterfalls are extremely beautiful and powerful, especially in the rainy season. The water is cool and clear. Some people want to swim in the water at the hill's root after the waterfall. For safety, there are well-built fences and life-savers working here to help anyone who falls into a dangerous situation.
Yang Kan is another waterfall in Yang Bay Eco Park. Flowing down the mountain's slope, the water of Yang Kan are muddy and contains red clay; therefore, nobody wants to swim here. Ho Che located in a scenic place is the third waterfall in this park that is worth a visit because of the beautiful landscapes and clean water.
To reach the thermal springs of the park, you have to go over two bridges that hang above the mountain river. That will be an exciting and challenging experience. Keep in mind that this bridge can bear less than seven people at the same time, so be careful. Overcoming all the difficulties and obstacles, you will get to Ho Che waterfall. The special and outstanding thing in this park is that you can swim in several swimming pools here safely. There is a changing room where tourists can change clothes. Furthermore, you can use a toilet if needed.
After changing clothes, you can enjoy a great time in the swimming pools. Each pool has a board nearby that is used to show the water temperature; therefore, you can choose the pool with suitable water temperature. If you like the cool water, you can swim in the round pools with the temperature of 19 degrees Celsius while the pool with the temperature of 32 degrees Celsius is a perfect choice for someone who likes the warm water.
There is a native pool that has smooth stones placed at the bottom. Not only do they make the pool have a more natural look but also the stones provide comfort when you want to sit or lie on them. However, not all pools can be used for swimming or bathing. There is one pool you are not allowed to use as it supplies mineral water to all the baths in Yang Bay Eco Park. Near Yang Bay waterfalls are seven statues in the shape of funny tigers, which gives the park an interesting look.
Yang Bay Eco Park – The Ragla Show 
The Ragla Show is a musical performance in  Yang Bay Eco Park that takes place at 12.30. In the show, participants dance and play traditional musical instruments. It is also an opportunity for tourists to learn Ragla folk music with melodies.  Musicians also perform the songs requested by tourists. For example, "Katusha", "Kalinka" and "A wind was blowing from the sea" are the most famous popular songs of Russians. Furthermore, the audience also has a chance to take part in the show and join in contents organized.
Different kinds of gongs are used during the shows with guys singing and girls dancing, which creates a wonderful and enjoyable atmosphere. The audience of the show can join in the Ragla dancing and learn these movements.
120,000 Ragla people are living mainly in two provinces. The Ragla people have facial features such as the wide nose, dark skin, and full lips. Most Ragla people work in ecotourism, make musical instruments and make bamboo household pieces.
Yang Bay Eco Park – A Comfortable Living Space For Black Asian Bears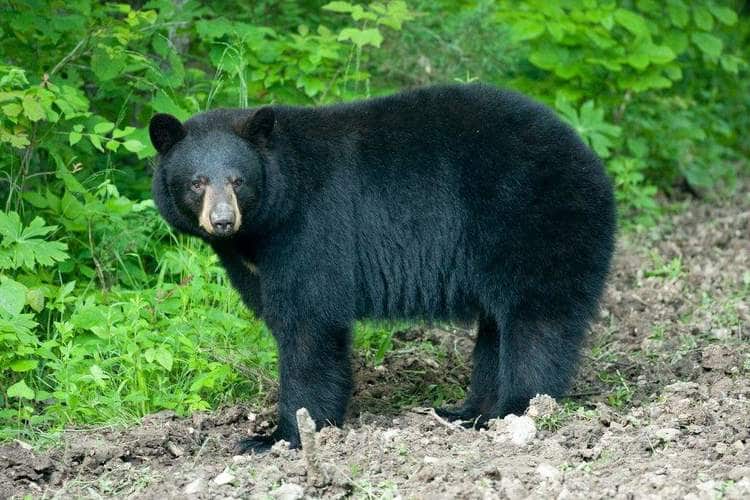 Yang Bay Eco Park is home to black Asian beers in spacious aviaries. Visiting Yang Bay Eco Park, you can see the species such as the Ussuri bear, Himalayan bear, and the white-chested bear. These animals eat plant products as the main food, although they can eat clams, frogs, and ants.
Tourists can feed these animals with pieces of melons or bananas attached to a fishing line on a long pole. It is great to see the bears stand up on their legs or climb the wall to catch the treat you give them. The most hardworking and active bears will receive the treat. It is interesting to see the young bear babies with a funny look and children-like behavior.
Yang Bay Eco Park – The Paradise Of Entertainment 
In the Yang Bay Eco Park, there are various options of entertainment that attract both adults and children. Besides the springs and waterfalls, you can visit many attractions and take part in many activities and events. For example, there are ragla tribe show, cock-fighting, piglet races, ostrich riding, feeding of crocodiles, lunch with crocodile and ostrich meat, and feeding of black bears.
The Tree of Wishes is a must-see destination. The Tree of Wishes is said to make your wishes come true if you tie ribbons on the tree branches. Because the tree is high, you have to jump to throw the ribbons up on the tree branches.
Near the Tree of Wishes is a pond with artificial lotuses. Here you can feed golden fishes in the pond, using a dropping tube. This is the favorite activity of children. There are some lovely statues and sculptures of animals at that place, creating a wonderful look for the park. After doing the rituals with the Tree of Wishes and feeding the fish in the pond, you can enjoy the lunch at the café near Yang Bay waterfall. In this café, it is great to taste ostrich meat and crocodile meat.
If tourists go in big groups, they will organize the cock-fights that is also an expected activity in Yang Bay Eco Park. Of course, the cock-fights in this park is imitation as Vietnam law forbidden the real cock-fights.
If you do not like to watch cock-fights, you can enjoy the piglet races where you can bet. The piglet that comes to the finish line first will become the winner and receive delicious food. The lucky person who makes the great bet also get a prize.
Where To Stay Near Yang Bay Eco Park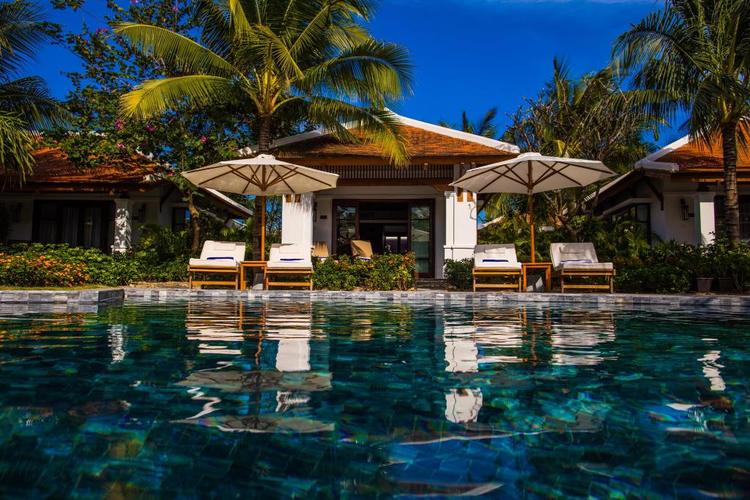 The park is located at a place that is quite far away from well-known resorts of Vietnam. So, it is hard for you to find the big hotels near the park. But there are some small accommodations with humble huts.
Nha Trang resort is the nearest one to Nha Trang Park., so you can stay here if you want to find a place for relaxation and sleeping.
The park is now appealing to many travelers and tourists. It is recommended visiting this park on weekdays instead of weekends or holidays because on the days off, Yang Bay Eco Park is very crowded and noisy. If you have any questions to ask, please raise your voice by leaving your question below and we will answer them as soon as we can. On my website Vina.com, there are more other interesting and informative articles that will give you useful tips and suggestions if you are planning to travel to Vietnam. Read and have the best trip to Vietnam.