Updated: 08/18/2019
Da Lat (Đà Lạt) is famous for its beautiful sightseeing and comfortable temperature, so it is a reason why a large number of domestic visitors and international tourists travel to Da Lat. There are several parks in Da Lat that are worth a visit. One of them is Yersin Park. Nothing is greater than enjoying your time with your loved one, friends and family in this park. It is also a wonderful place for local people to relax and daydream in nature.
When Is The Best Time To Visit Yersin Park 
The great thing about Da Lat is that this city of flowers and love is always beautiful and gorgeous within the year no matter which season you come to Da Lat. Therefore, you can visit Da Lat in general or relax in Yersin Park at any time of the year. But the best time I would like to recommend is springs and summers. In Spring, you can see the flower blossoming, and Da Lat is covered by shady trees with the cool weather. Summer is also a suitable time to visit. However, during the summer, Da Lat may be crowded as it is time students take a long vacation, and Da Lat receives a large number of tourists. Therefore, you have to book a room in advance if you want to explore Da Lat and Yersin Park during that time.
Special Things In Da Lat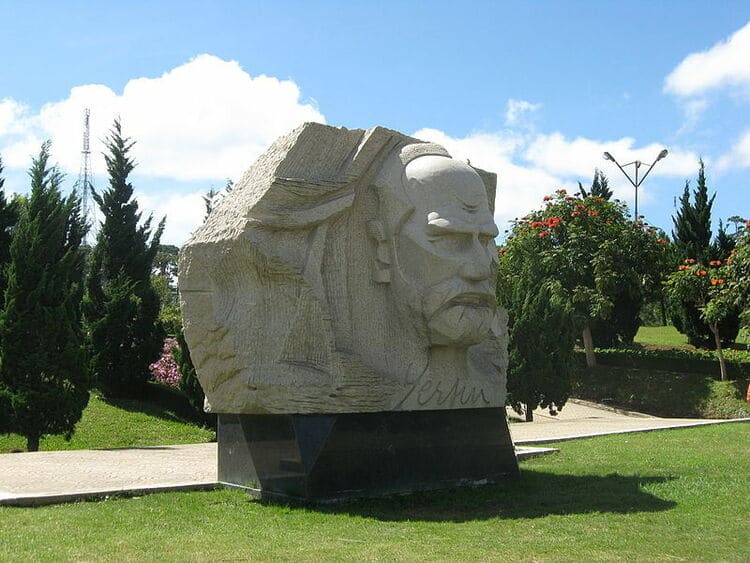 Yersin Park was named after a famous French scientists Alexandre Yersin due to his contribution in finding Da Lat City. Situated next to Xuan Huong (Xuân Hương) Lake, Yersin Park was built with a total budget of 3.6 billion. It covers an area of around 11 hectares divided into six main areas including nurseries, central gardens area, international trade center area, exhibitors, Lang lake and planting trees.
The park has a lot of typical flowers in Da Lat. Inside the park is a Yersin statue with 4 m high that the local government brought here on November 15, 2008. Yersin statues placed in a visible, prominent place in the park has the maxim engraved "Give fun for one and cool for others".
What To Do At Yersin Park 
Yersin Park is not an entertainment center; therefore, you can not find a lot of games here. But there are still several games for kids to enjoy. For example. On weekends, kids are taken to the park to play games such as toy fish, drop kites, electric cars, etc. They can also taste the tasty snacks sold at a low price.
Families and friends also love this place as it possesses the beautiful natural scenery. Coming to the park, they can sit, relax, and immerse themselves in nature. A visit to Yersin Park is also an excellent opportunity for you to meet a lot of locals and know more about the culture and activities of people in Da Lat City.
Almost afternoon in Yersin Park is crowded with locals and tourists. If you want to socialize with locals, you should visit this park at this time. If you like to relax in a peaceful atmosphere, you can visit this park in the early morning.
Where To Eat Near Yersin Park 
If you are hungry, you can eat at many restaurants near Yersin Park such as Voulez Vous, Thuy Ta restaurant, Le Rabelais Restaurant, Thanh Thuy Blue Water Restaurant, etc. These restaurants near Yersin Park serve not only Western but also local foods.
Where To Stay Near Yersin Park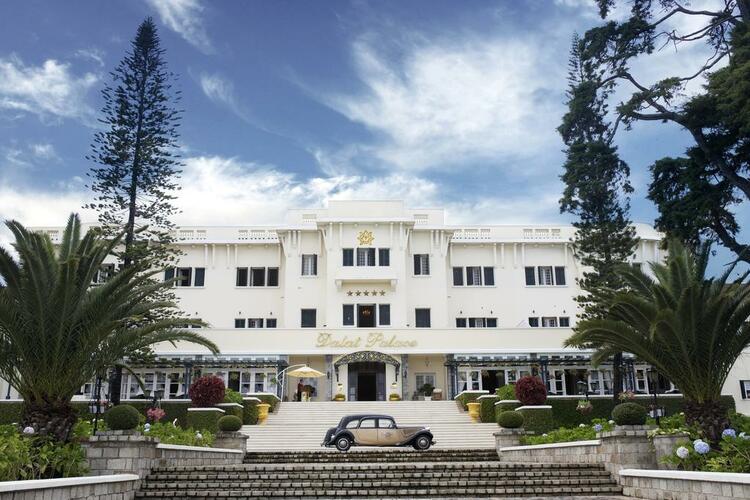 After relaxing in Yersin Park, you can stay overnight at a comfortable hotel in Da Lat. Da Lat has developed tourism and services; therefore, it has a wide option of accommodations ranging from luxury resorts to affordable hotels.
Near Yersin Park, you can choose to stay in accommodations such as Da Lat Palace Heritage, Roy Dala Hotel, Banyan House, TTC Hotel, Dalat Plaza Hotel, Kings Hotel Dalat, etc. These hotels provide good services, which can make you satisfied and happy.
Yersin Park is located in a convenient location in Da Lat, so from Yersin Park, you can visit other famous destinations and attractions in Da Lat City. I hope that you will get useful information in this article and enjoy a memorable trip to Yersin Park and Da Lat City. We will answer all the questions you leave below; therefore, you should feel free to let us know your opinion. On Vina.com, there are many interesting articles about Vietnam tourism. If you are fond of in this S-shaped city, do not forget to visit our website.