Updated: 08/26/2019
Coming to Con Dao Island, visitors will have an opportunity to catch the prison system which associated with crimes in the Vietnam War. In addition to other tombs in Hang Duong Cemetery, Vo Thi Sau Tomb is heroic evidence about a stout-hearted Vietnam country. With the spacious and airy atmosphere, her grave is considered as one of the most significant tourist attractions in Con Dao for both domestic and international tourists.
I. What Are Attractions Of Vo Thi Sau Tomb In Con Dao Islands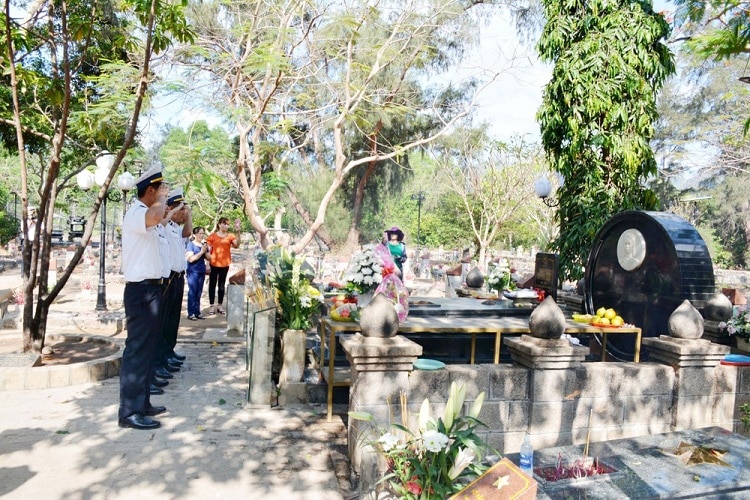 Vo Thi Sau is one of the most well-known women and a Viet Minh revolutionary against the French. At the age of 14, she jointed a local anti-French resistance group and lobbed a grenade that injured 14 soldiers and killed a French officer. She wasn't caught yet was arrested in 1950, and sentenced to death. Vo Thi Sau tomb is adorned with many fresh flowers because lots of Vietnamese tourists and Islanders come to pay their respect to her memory.
Every day from 11 pm to 3 am, many tourists go to Hang Duong Cemetery to visit Vo Thi Sau Tomb. If you visit Hang Duong Cemetery all the day, you will get a closer look and notice the original gravestone attached to the front of the shrine of Vo Thi Sau, carved for her by other prisoners. Inside Hang Duong Cemetery, her tomb is the most beautiful. Visiting here, domestic tourists light incense sticks on the grave to express their gratitude to the national hero. Ms. Sau's soul and spirit have been forever immortal in the past of Vietnam.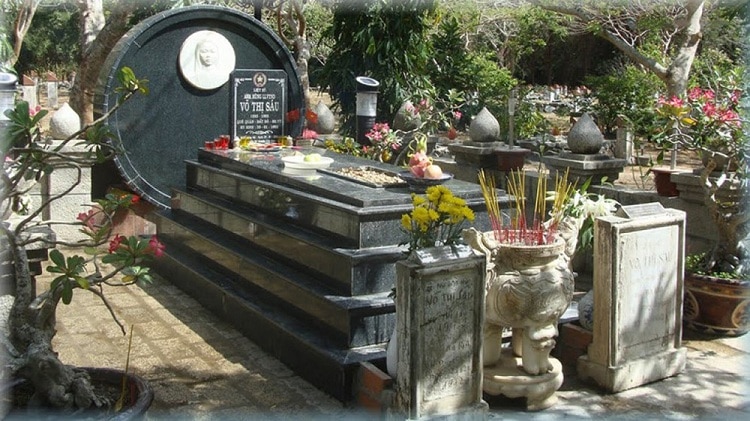 According to people living in Con Dao Island, the number of travelers from all over the country to Vo Thi Sau Tom in particular and Hang Duong Cemetery in general sharply increases on the 1st and the 15th day of each month. They come to light the incense sticks and pray for the souls here. They also feel the sanctity of one of the heritage sites in Vietnam.
Vo Thi Sau was a national heroine who sacrificed at her young age. She fearlessly fought to make enemies extremely frightened when having lived. Her soul still defends civilians and blesses people who are sincere when lying down. Nowadays, she becomes a good example for spirit, patriotism, and sacrifice and is considered as a saint or a guardian angel. Also, there is a temple dedicated to Vo Thi Sau in her hometown of Dat Do District, Ba Ria-Vung Tau Province. Moreover, many Vietnamese towns and cities have streets named after schools and her.
Most tourists visit Con Dao Island to worship Vo Thi Sau and pay their respects to many prisoners who died in the prisons here.
II. Where To Stay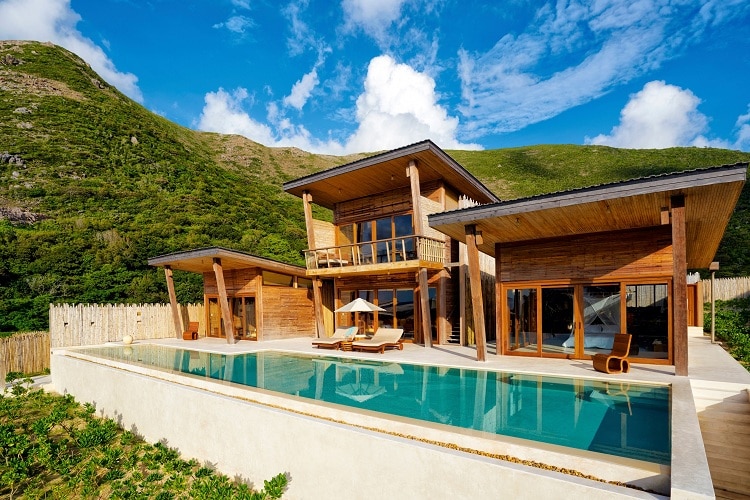 To be close to Vo Thi Sau Tomb in Hang Duong Cemetery, book a room at various accommodations within two miles. The Six Senses Con Dao is one of the more popular hotels, just 2.1 km away. Other choices are the Lighthouse Boutique Hotel, only 1.3 km away and the ATC Resort, Con Dao, 1.3 km away, Hotel De Condor, 3.3 km away or IQ hotel, 2.1 km away.
Let's visit Vo Thi Sau Tomb and Hang Duong Cemetery one day. Also, share your travel experiences with us. Hope that you will have a meaningful trip to Vo Thi Sau Tomb. To know more about Vietnam travel, visit our Vina homepage.