As one of the famous attractions of Vietnam, Sapa (Sa Pa) is well-known for its breathtaking landscapes, impressive hill tribes, the highest mountain in Vietnam, and green rice terraces. It is not surprising when Sapa nowadays has attracted more and more visitors to come. Although in most of the Sapa itineraries, activities such as immersing in nature, eating local food, and exploring the hillside are common, not few people want to play all night long when they travel to Sapa. So, in this article, Vina would like to introduce to you the list of the best bars in Sapa that will definitely give you an awesome night out.
9 Interesting Bars In Sapa To Play Or Relax At Night In Sapa, Lao Cai, Vietnam
1. Café In The Clouds
For anyone who has traveled to Sapa, the Fansipan street is not strange to them as people often come here for the breathtaking view and local restaurants. At the end of this street is Café In The Clouds, one of the good bars in Sapa I have to mention in this article.
Its name "Café" may make anyone misunderstand, but this one is actually a combination of a café, bar, and even restaurant, all in one. Local people and tourists love this place not only because of that all-in-one service but also its large open terrace that allows them to enjoy the sightseeing of the beautiful valley down. This bar menu comprises several kinds of imported beer and many tasty Asian and Western foods.
Location: 60 Fansipan, Sapa, Lao Cai (Lào Cai)
Opening hours: 6 am – 11 pm, daily
2. The H'Mong Sisters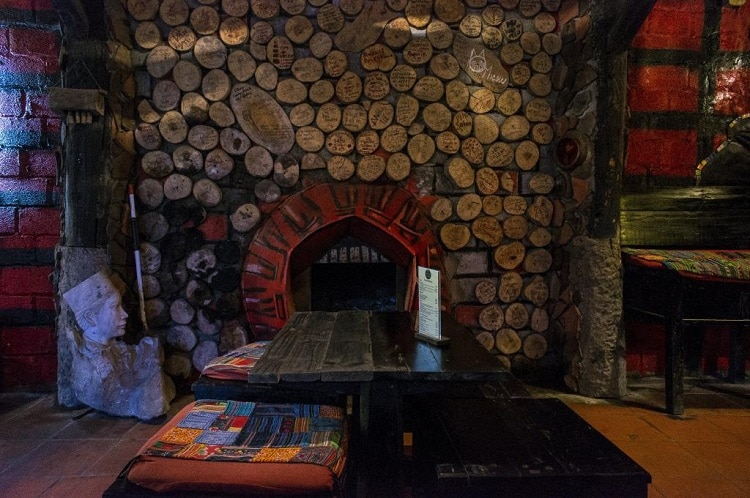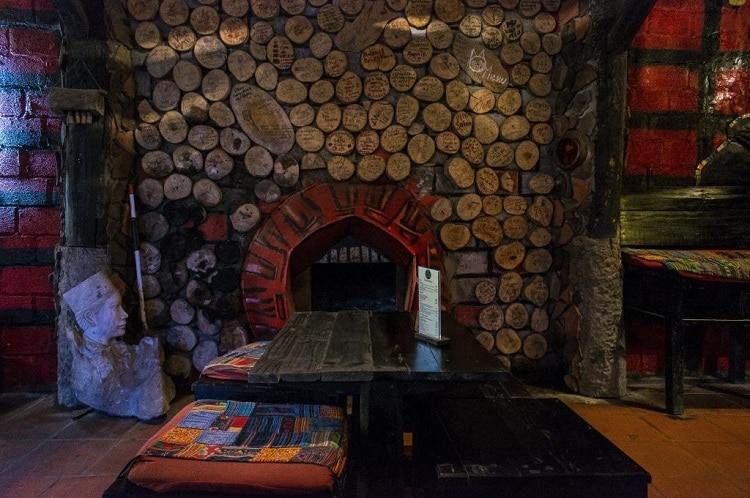 The H'Mong Sisters is one of the best bars in Sapa that many travelers like to come when they have a chance. This bar is spacious with unique wooden décor, the extensive list of delicious food and drinks, awesome music and friendly staff. For someone who looks for the best places for a wonderful night out, this bar can meet every requirement and give tourists a lot of fun.
Nothing is better than enjoying nightlife here after visiting several attractions of Sapa. Tourists coming here like to sit by the open fire, enjoy the great drink, reminisce about the wonderful moments you have had in Sapa, or even play around the pool.
Location: 31 Muong Hoa (Mường Hoa), Sapa, Lao Cai
Opening hours: 4 pm – 2 am ( Monday – Saturday), 4 pm – 12 am (Sunday)
3. Color Bar
Among the good bars in Sapa, Color Bar stands out for its unique design and architecture made by a Hanoi artist as it looks like a rundown shack. This artist has created a unique beauty and attraction of this bar by using mud, timer, and stone décor along with some beautiful paintings.
Inside the bar, there are several relaxing couches for tourists to lounge, relax and even smoke some shisha. It is great to listen to the bar's music and enjoy your favorite drink in an intimate atmosphere of the Color Bar. If you have a chance to stop at this bar, I suggest you try the Sapa banana wine or the apple wine that are the special drinks in Color Bar. And if you are confused about what to order, you can ask the help from the staff. They are open and friendly to give you the best recommendations.
Location: 56 Fansipan, Sapa, Lao Cai
Opening hours: 2 pm – 12 am, daily
4. Mountain Bar And Pub
Another favorite bar in Sapa for tourists and locals that should be mentioned is the Mountain Bar and Pub. This bar offers a huge selection of great cocktails, beers and other special drinks. Furthermore, it is also an ideal place for you to play fun games all night long.
Inside the bar is an open fire. Nothing is greater than sitting next to the fire and listening to the gentle music with a drink in your hand during the cold nights of Sapa. If you visit this bar at night, you should try warm apple wine and a little shisha, which will make your tour to Sapa become memorable. If you do not like alcoholic drinks, it is a great idea to have some egg coffee.
Location: 2 Muong Hoa, Sapa, Lao Cao
Opening hours: 2pm – 11:30pm (Monday – Friday), 2 pm – 2 am (Saturday – Sunday)
5. Sapa Spider Bar
Sapa Spider Bar located on Thach Son is ideal for getting one drink but still staying for a few rounds. The impressive things of this bar are the funky interior, awesome live music, an extensive menu of drinks and food, and a good ambiance.
This bar makes your money worth as food are often served in large and generous portions. You can go in for shisha here too. Unlike other bars in Sapa, the Sapa Spider Bar opens for 24 hours so that tourists and visitors can come at any time.
Location: Thach Son (Thạch Sơn), Sapa.
Opening hours: 24 hours
6. Luckydaisy's Bamboo Bar
It will be a pity if you travel to Sapa without stopping at Luckydaisy's Bamboo Bar, the biggest bar of Sapa. Situated in Ta Van (Tả Van) Village, this bar attracts most hikers in Sapa, but you can see many tourists and travelers also come to this place.
What makes this bar special is that you can witness the special musical and dancing performances by the ethnic minorities. The menu here is also diverse with vegetables, meats, fruits, rice, dessert, and drinks. On rainy days, enjoying a hot chocolate or coffee by the window is a really nice experience.
Location: Ta Chai – Ta Van village ( Làng Tả Chải – Tả Van), Sapa
Opening hours: 9 am – 9 pm, daily
7. Wooden Pub
Coming to this bar, you will be impressed by how diverse and creative the drinks are. You can find many kinds of drink that are made in a unique style, and their taste will give you memorable experiences when you travel to Sapa. I have to say that Wooden Pub is a small beautiful but luxury bar you can find in Sapa.
Location: 3 Thac Bac (Thác Bạc), Sapa, Lao Cai
Opening hours: 4 pm – 1 am daily
8. Bebop Bar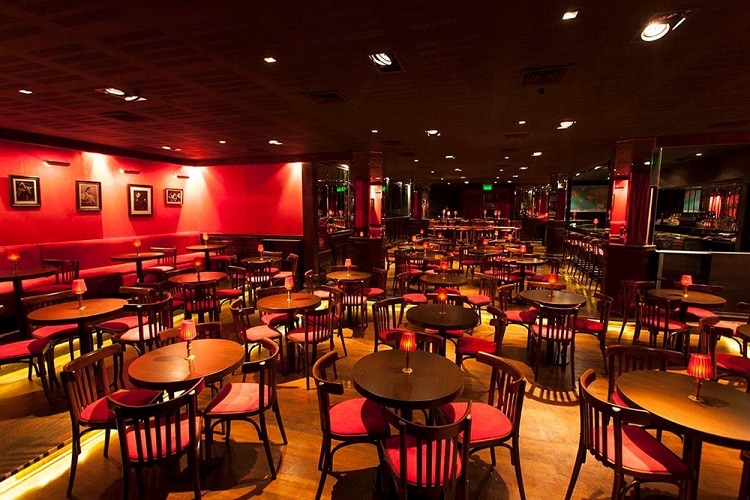 Situated on Cau May (Cầu Mây) Street, Bebop is a special bar that looks like a café more than an original bar. This bar is ideal for someone who does not like the noise and crowd as Bebop is unbelievably mild and quiet without crowded or flashy things.
There are two floors, a special area for dance and music performance, and a billiard table. Visiting Bebop Bar, you can play music with any instrument. On the second floor, there is a wonderful space for a more profound and deeper sensation with a balcony where you can look down the street.
Location:  Cau May, Sapa, Lao Cai
Opening hours: 4 pm – 1 am, daily
9. Royal Bar And Discotheque
Royal Bar And Discotheque is one of a few best bars in Sapa that have the dance hall. This bar has a unique, impressive décor with the vibrant lighting system. It is designed with a warm color, which creates a strong impression for any tourists and visitors who travel to Sapa.
Location: Royal Sapa Hotel, 54 Cau May, Sapa
Opening hours: 2 pm – 11:30 pm, daily
The beauty of Sapa at night is different from it in the daytime because of the beautiful bars and café. I hope that you can find useful information in this article "Best bars in Sapa". Any questions can be left below, and we will answer them as soon as we can.