Nha Trang city always attract tourists by romantic scenery with the image of golden sunshine, white sand, blue sea, and clear water.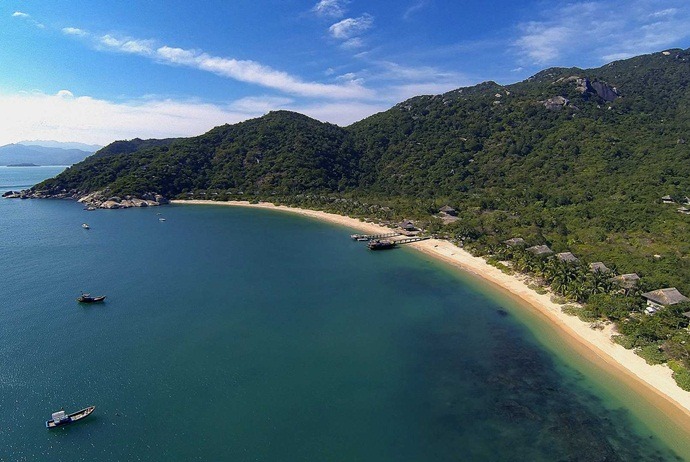 Source: kuoni
Much more than that, many people also visit Nha Trang due to its peace and extremely romantic wild nature. Among famous Nha Trang attractions, Ninh Van Bay (Vịnh Ninh Vân) is the place attracting a large number of tourists, especially foreigners, to visit and relax thanks to its romantic and untouchable nature.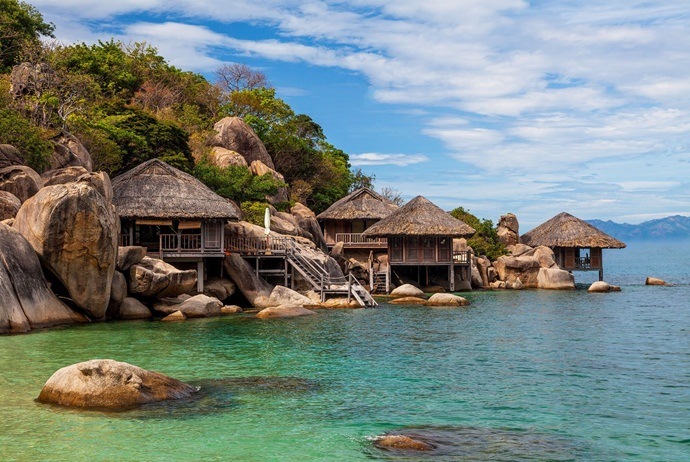 Source: photoasiaandbeyond
Located about 60 km north of Nha Trang city, on the Hon (Meo Hòn Mèo) peninsula in Nha Trang, Ninh Van Bay is almost separated from the noisy world. This bay belongs to Ninh Hoa district. As a small lake in the mountain, this bay has four warm seasons with beautiful beaches that lie curving in the shape of arcs. Many people visit Ninh Van Bay because of its renowned pristine beauty, romance, and peace.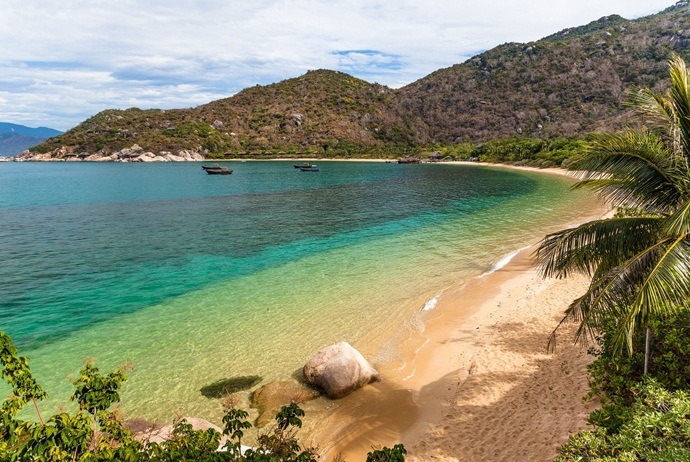 Source: photoasiaandbeyond
Ninh Van is surrounded by lush green islands. The fine white sand patches lie between sprawled and stacked white, red, and gray rocks. This location of Ninh Vay bay is considered the most beautiful of Nha Trang because the sea and sand here is so beautiful. It is like crystals when the waves pull out of the coast and leave a crystal carpet sparkling under the sun. In addition, the nature in Ninh Van creates a special sense of closeness and tranquility.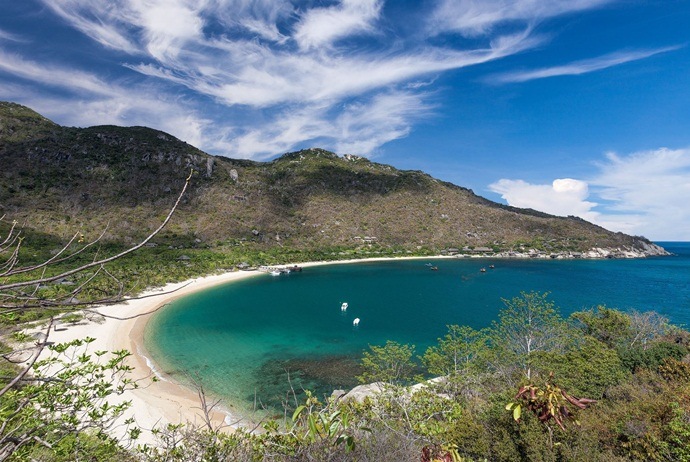 Source: photoasiaandbeyond
Most of the inhabitants of this island commune live on aquaculture, so you will surely have interesting experience related to the simple life here.
I. What Is The Best Time To Visit Ninh Van Bay?
The proper time to visit Nha Trang is the summer and fall since it is not raining in these two seasons. Ninh Van Bay is most beautiful from June to September when the average temperature is 26 – 29 degrees Celsius and humidity is moderate.
II. How To Get To Ninh Van Bay?
Depending on the needs you can choose one of the following two means to move to Ninh Van Bay:
1. High-Speed Train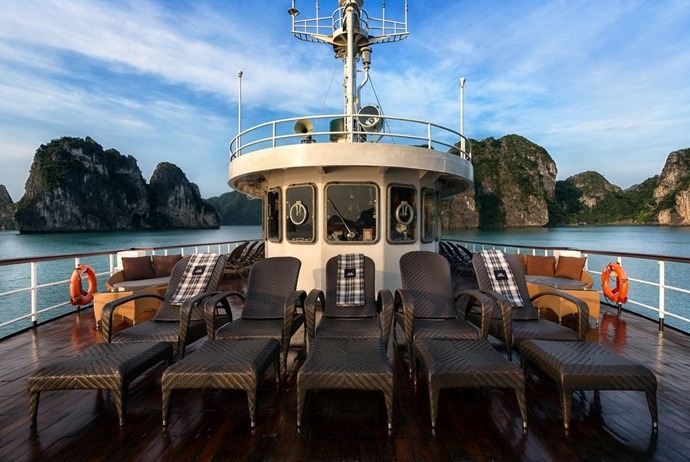 Source: hotelquickly
Starting from Nha Trang city, you can ask local people to know where to buy the high-speed train ticket to Ninh Van Bay. If you choose this transportation, you will move 70km by sea in 20 minutes to reach the bay. However, women should pay attention to their health condition. Because the train will travel at high speeds, many may experience seasickness or headaches.
2. Motorbike Or Car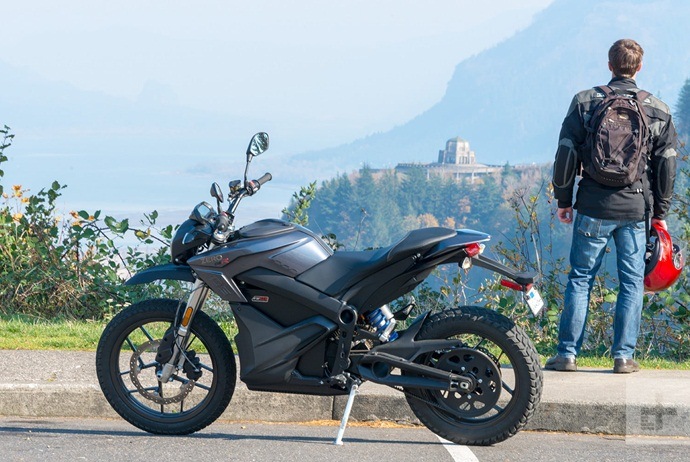 Source: digitaltrends
If traveling by motorbike or car, from Nha Trang, you follow the DT651 to the National Highway 1A, run to Ninh Hoa town, turn right on Highway 26B, and continue to go to the end of the road TL625D (Ninh Phuoc commune).Then, you will see the romantic Ninh Van Bay.
Some road sections are degraded so you should run at a safe speed to ensure your safety. This mode of travel takes more time but in return, you can enjoy the beautiful and unique nature of Ninh Van Bay from above.
III. Where To Stay In Ninh Van Bay?
You should stay at Ninh Van Bay at least one night to experience all the best feeling. This bay is famous for its marine resorts equipped with modern equipment.  Many of resorts here are made from wood, in harmony with the nature; therefore, you should not skip the chance to enjoy the absolute relaxation with environment-friendly resorts at Ninh Van bay. From the architecture to decoration, resorts seem to attach tourists to nature, making them feel really relaxed. Just imagine that you wake up in the morning and are surrounded by the scents of flowers and tropical herbs; rustling sound of dried leaves and the murmuring of sea waves. After leaving the room, just several steps away, you can easily touch the waves or enter the forest of ancient trees.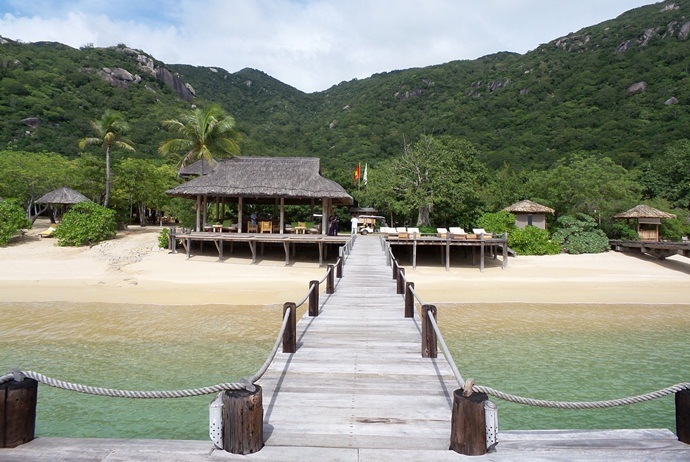 Source: lucywillshowyou
In order to book a room, it is best to check some websites in advance so you can compare the locations and prices of hotels in this area. You should book in advance because the number of tourists to Ninh Van Bay is very in the high season.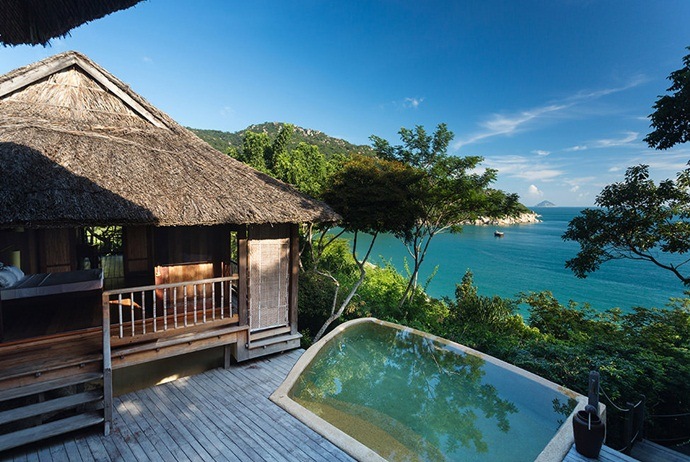 Source: m.sixsenses
The most famous resort in Ninh Van Bay is Six Senses which takes 2 minutes of walking from the beach. Six Senses has a number of large, luxurious, spacious villas with private pool, garden, sun terrace, mini-mart, etc. The resorts here welcome not-invited- that guests, which are birds, squirrels, baby monkeys, stingers,… They make this space a magical place.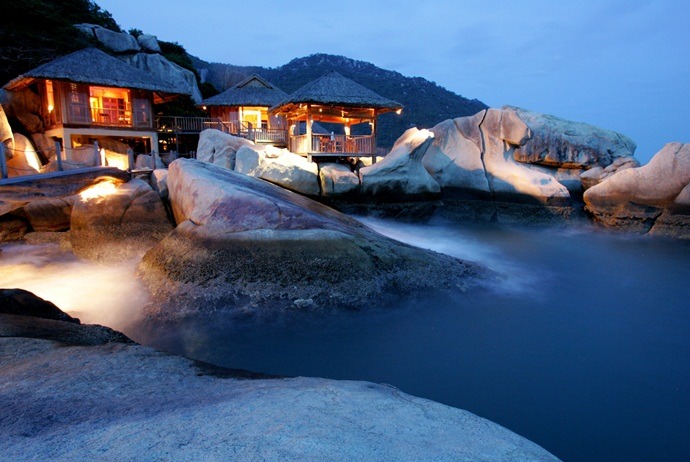 Source: ninhvanbay
You can also stay in L'ALyana Ninh Van bay, which has a total of 35 villas. They are made of stones and bamboo which are combined in parallel, creating a simple but delicate and luxurious architecture. Furthermore, the surrounding nature is beautiful like a picture.
IV. What Are Attractions In Ninh Van Bay?
Ninh Van Bay has a lot of beautiful beaches with powder-liked sand, gentle waves, and clear water. Bang beach ( Bãi Bàng), Be beach (Bãi Bé), and Nho beach (Bãi Nhỏ) are some examples.
In Ninh Van bay, there is Ninh Van sea village which is beautiful like an oil painting with the green color of grass and the blue of water and sky. Besides, the blend of the red-orange boats and the shape of the fishermen will make you feel like in heaven. You can the market in Ninh Van village in the early morning and enjoy specialties here made by skillful local people, like Banh Canh or hot fish noodles. This is an experience that you should not ignore.
Apart from delightfully swimming, at Ninh Van Bay, you will experience the outdoor activities to connect more with nature.
1. Take A Stroll And Swim In The Sea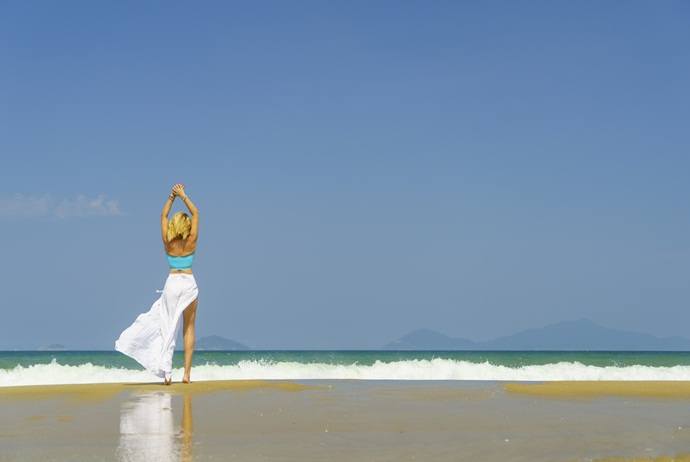 Source: mytour

The sea in Ninh Van is immense with a jade blue color and rolling waves rolling to shore. Sand of Ninh Van is very smooth and yellowish white glistening in the sun. This is an ideal place for you to enjoy peace and freedom.
2. Dive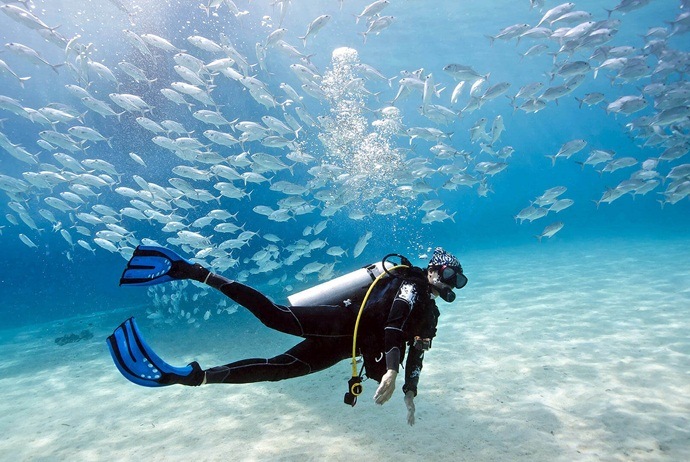 Source: sunrise-divers
The beautiful coral reefs on this bay fascinate those who like to dive. You can carry a scoop to the bottom of the sea or snorkel and swim on the water to watch the coral.
3. Camp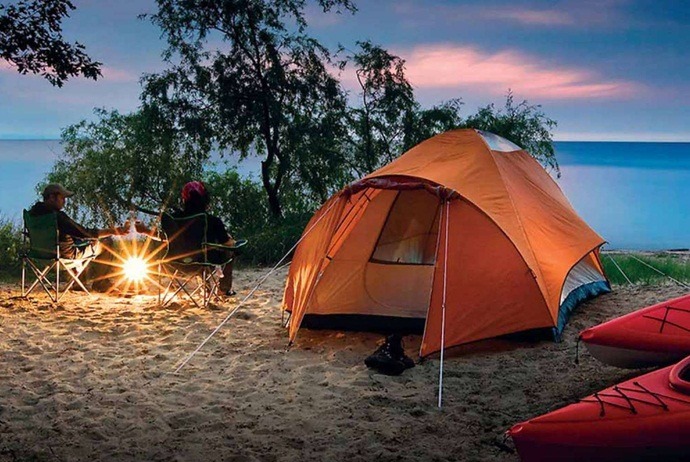 Source: michigan
Many people choose Ninh Van as the ideal destination this summer because they want to conquer the wild pride and immersed in the charm and love of the bay. You can camp overnight and organize a barbeque on the beach to enjoy the cool fresh air of the sea.
4. Visit a national monument Tau Khong So 235 (Tàu Không Số 235)
If you have enough time, you can also explore the Hon Heo forest (rừng Hòn Hèo) to see the species of langur with black legs, or take part in the working atmosphere of local people in garlic fields.
5. Surf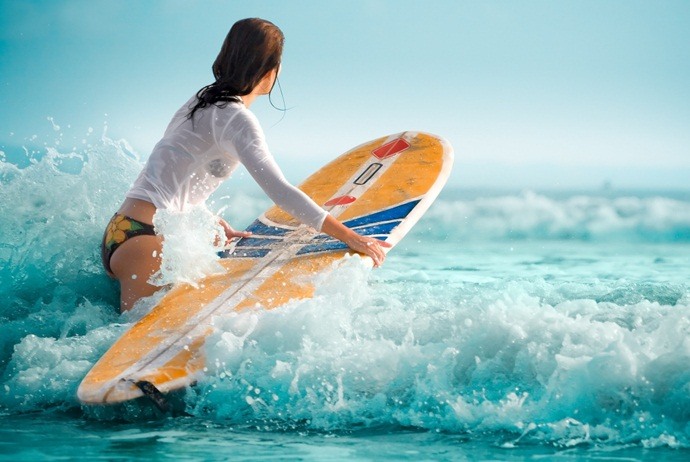 Source: manueltorrijosfotografia
In Ninh Van, you also experience wave surfing extremely interesting. Surely you will never forget the feeling of standing on a skateboard and riding on the waves in Ninh Van.
6. Eat Seafood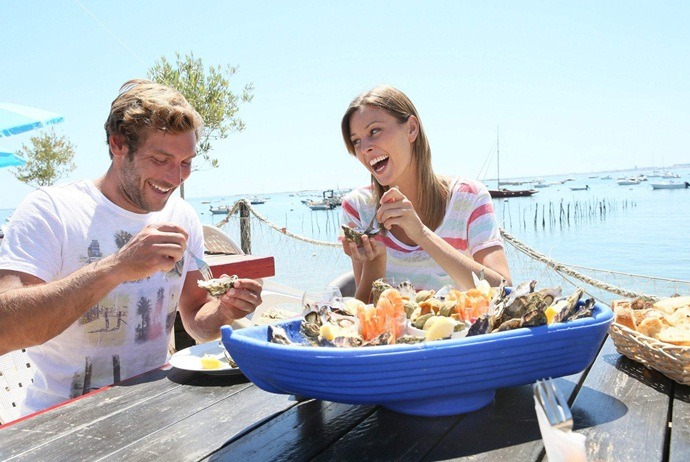 Source: globalseafoods
Belonging to one of the most prosperous bays in Vietnam, Ninh Van is a place where you should not miss the fresh and delicious seafood. Seafood is simply processed, so you can feel the full fresh flavor and scent of seafood. You can take a stroll to the beach early in the morning to buy fresh seafood from the fishermen at fairly cheap prices.
7. Take Pictures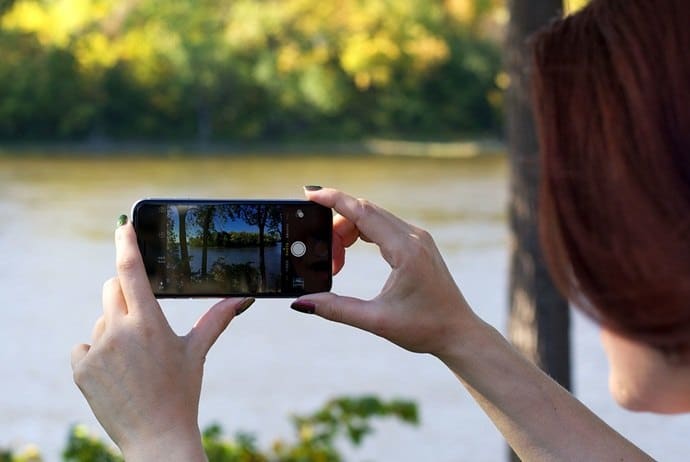 Source: imore
The roofs are close to each other surrounded by mountains and sea. The first impression when standing from above to look down Ninh Van sea village is the garlic field divided into beautiful small parts. Besides, there are a lot of boats that are fluttering on the wave. All these things help you have great photos.
Quiet and original are the most accurate words to describe Ninh Van Bay. The most special thing is that this area has not been affected much by humans so it still retains the wild beauty. Therefore, if you want to find a place to relieve tension and harmony in nature, do not miss Nha Trang, in general, and Ninh Van Bay, in particular.