If you are struggling to find the perfect restaurant to host a romantic party with your lover, the article of "top 5 romantic restaurants in Hanoi, Vietnam" on Vina.com may help you.
Top 5 Romantic Restaurants In Hanoi, Vietnam For A Perfect Date Night
1. La Bete Steakhouse & Cigar Lounge Restaurant
With a cozy atmosphere under the sparkling lights, La Bete Steakhouse & Cigar Lounge attracts most couples who want to have romantic dinners. On the menu, the restaurant offers a lot of delicious dishes, including appetizers, main dishes, desserts, and drinks. 
Appetizers are usually fresh vegetable salads in balsamic vinegar sauce, and pumpkin or asparagus soup to stimulate the taste. Then, gourmets can try dry-aged steaks and pork ribs, all are considered as the signature dishes to create La Bete's image brand. 
Instead of being processed immediately, the steaks and ribs will be preserved from 28 to 30 days in a suitable environment to cause the enzymes to break down proteins and form amino acids. These acids will help meat become softer and more flavorful when served with black pepper sauce and grilled vegetables. Besides, diners can order standout desserts such as tiramisu or green tea ice cream to enhance the flavor of this memorable meal.
Location: 431 Au Co street (phố Âu Cơ), Nhat Tan ward (phường Nhật Tân), Tay Ho District (Quận Tây Hồ), Hanoi
Tel: 024 7306 8558
Price ranges: 200.000 – 500.000 VND/person
2. Akira Back Restaurant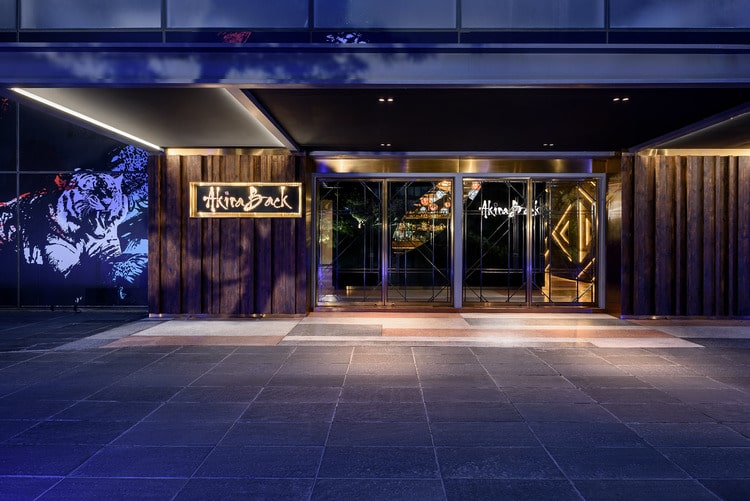 Belonging to the most luxurious restaurant chain of JW Marriott Hotel Hanoi, Akira Back Restaurant has become one of the most romantic restaurants in Hanoi. The restaurant has a modern design that is inspired by the national cherry blossoms. In general, the restaurant's menu focuses on famous Japanese cuisines, including sashimi, sushi, red meat, and seafood. In particular, two of the outstanding delicacies here are soft grilled eel and sauté foie gras, served with taco wagyu beef in spicy taco sauce. A plus point comes from the style of eye-catching and high-quality food decoration based on the standard of food hygiene and safety in the 5-star restaurant.
Location: JW Marriott Hotel Hanoi, 8 Do Duc Duc street (phố Đỗ Đức Dục), Me Tri Ward (phường Mễ Trì), Nam Tu Liem District (Quận Nam Từ Liêm), Hanoi
Tel: 024 3833 5588
Price ranges: 250.000 – 500.000 VND/person  
3. Salmonoid Restaurant
If you and your lover are big fans of seafood, the Salmonoid restaurant can be an ideal place for your anniversary! Open space with many trees and dark-colored furniture inspired by classic European style, Salmonoid Restaurant brings elegant romance to a luxurious party for diners. This restaurant is famous for its fresh salmon dishes that include salmon salad, salmon sashimi, pan-seared salmon, and salmon pasta.  
In addition, you can also try some dishes from red meat, including soft ripe steak served with a sweet pepper sauce and silky-smooth mashed potatoes. On special occasions of the year, the Salmonoid Restaurant often offers several promotions and discounts or some programs on demand, such as giving wine as gifts to make your party more romantic.
Location: 32C Cao Ba Quat street (phố Cao Bá Quát), Dien Ban ward (phường Điện Bàn), Ba Dinh District (Quận Ba Đình), Hanoi
Tel: 024 3200 0628
Price ranges: 200.000 – 650.000 VND/person
4. Pincho – Tapas Kitchen And Drinks Restaurant
Pincho is one of the great romantic restaurants in Hanoi for couples on weekends. Located on the 8th floor with a romantic view of a busy corner of Hanoi, Pincho gives a relaxing feeling to visitors when enjoying the famous Tapas. It is a small appetizer, including ham, smoked meats, fish, and cheese.
Moreover, Pincho's uniqueness is also presented in a list of drinks with countless types of cocktails made from the novel and healthy herbs. In particular, the restaurant regularly offers discounts or complimentary dishes for couples on several holidays of the year.
Location: 34C Cao Ba Quat street (phố Cao Bá Quát), Dien Bien ward (phường Điện Biên), Ba Dinh District (Quận Ba Đình), Hanoi
Tel: 094 902 28 82
Price ranges: 200.000 – 500.000 VND/person
5. 6 Degrees Cafe – Rooftop Restaurant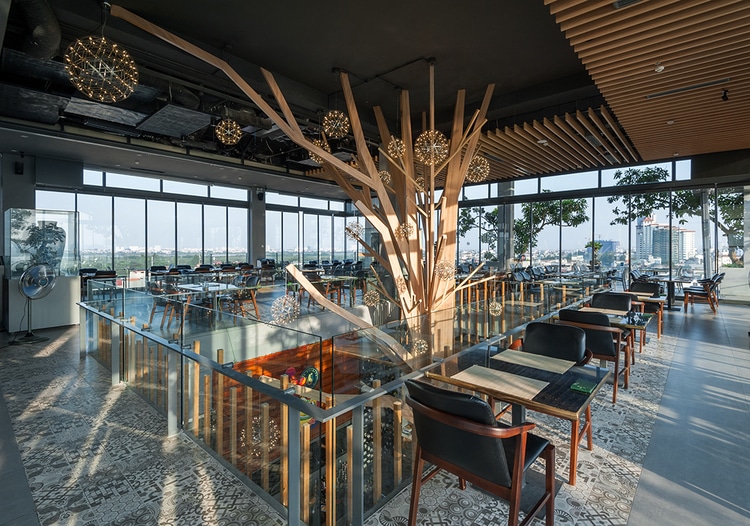 6 Degrees restaurant is located on the 8th, and 9th floors of the 189 Nghi Tam building impresses guests in a scenic view to West Lake suitable for couples' dinners. The menu here includes Western dishes such as soups, salads, pasta, and steaks with sophisticated and beautiful decoration. Particularly, the most impressive dishes are pasta in cream sauce, steak with lemon sauce, and sautéed salmon. In addition, desserts such as waffles and fresh ice creams also received a lot of compliments from diners.
Location: 189 Nghi Tam street (phố Nghi Tàm), Yen Phu ward (phường Yên Phụ), Tay Ho District (Quận Tây Hồ), Hanoi
Tel: 098 524 9189
Price ranges: 100.000 – 350.000 VND/person
Read more:
The 5 out of the most romantic restaurants in Hanoi named above are definitely reliable addresses for your perfect date. Indeed, Hanoi has so many ideal places to visit and things to do, so I bet that you will have an interesting and memorable experience while being in the capital of Vietnam. 
Leave your comments below this post if you want to contribute any ideas about this topic!