Source: picswe
Situated in Khe Ha (Khê Hạ) Village, Ninh Xuan (Ninh Xuân) commune, Hoa Lu (Hoa Lư) district, Ninh Binh (Ninh Bình) province, Mua Caves (Hang Múa) is the must-see attraction in Ninh Binh, offering the best picturesque view and sightseeing. Visiting Mua Caves, tourists can enjoy the peaceful and comfortable relaxation while looking over a majestic world on the top of Mua Cave mountain. It is a reason why Mua Caves Ninh Binh – Hang Múa is attracting more and more foreigners who are looking for the best short holidays in the north of Vietnam.
What Is The Best Time For You To Visit Mua Caves?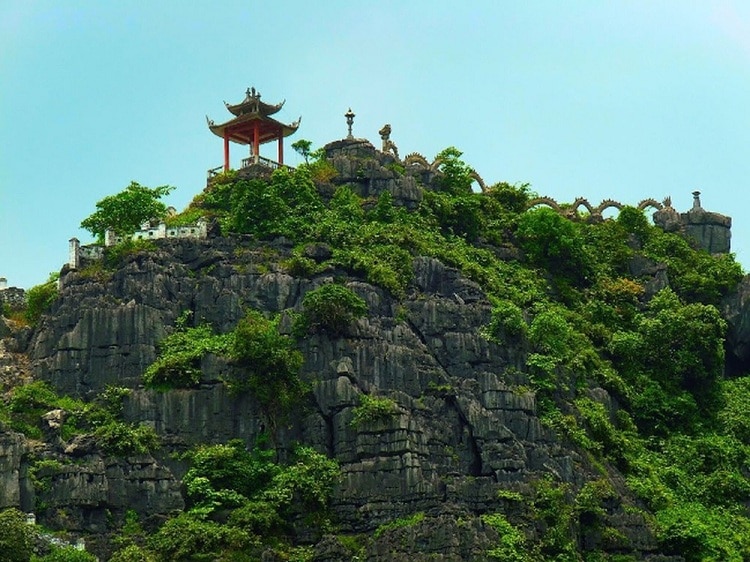 Source: baomoi
The ideal time for tourists to visit Mua Caves Ninh Binh, Viet Nam is in the summer when you can see the ripe rice fields, a typical panoramic view of Vietnam. It is also the time giving you the amazing opportunity to catch the stunning and peaceful beauty of Ninh Binh.
Nothing is more interesting than interacting with Vietnamese farmers who are planting rice on yellow or green rice paddies in the summer starting from May to July of a year. If it is a sunny day, you can enjoy the memorable trip in Mua Caves. Tourists don't like the too hot days because they are easily tired and their mood can be influenced. A cool day is recommended if you want to visit Ninh Binh because it is a great opportunity for you to watch dawn and sunset or enjoy outdoor activities.
Finally, do not choose to come in the rainy seasons because you may face the difficulty in moving and taking beautiful pictures of Ninh Binh and Mua Caves. Anyway, to decide when you can go to Mua Caves, you need concern your hobby and your schedule.
How To Get To Mua Caves Ninh Binh – Hang Múa?
It takes about 2 hours for you to depart from Hanoi to Mua Caves by bus. Other transportations for you to choose are motorbike and train if you want to go from Hanoi. Buying a train ticket can cost you about 80.000 VND. Taking a train at 6.00 am is a useful tip for tourists coming to Mua Caves Ninh Binh because it can save your day.
Taking the bus from Hanoi to Mua Caves has the price of 150.000 VND/way, which is the most popular choice of foreigners. Departing from the city center of Ninh Binh, it is much cheaper because Mua Caves Ninh Binh is only 6km far away from Ninh Binh city center.
Riding motorbike is also an interesting experience if you want to explore the adventure and enjoy the views on ways. Hiring a motorbike is not difficult in Vietnam and you only need to bring your identity papers.
Furthermore, from the center of Ninh Binh city, you can catch a taxi to visit Mua Caves.
What Things To Do In Mua Caves Ninh Binh, Vietnam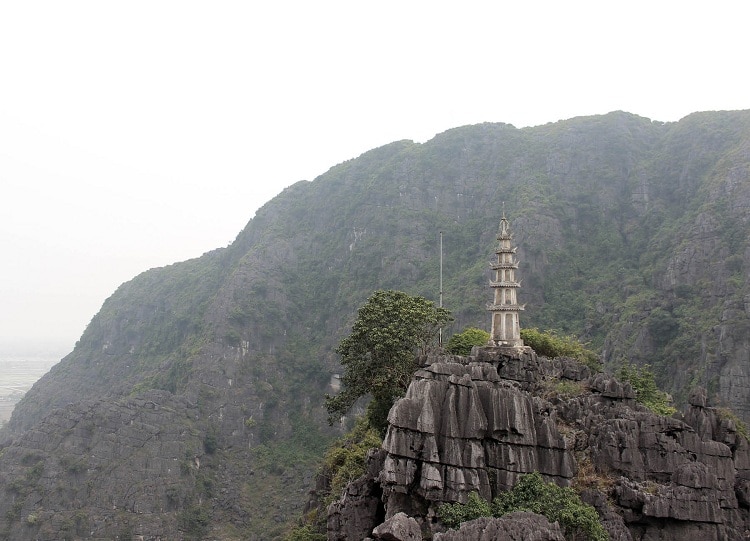 Source: laodong
The mountain ranges surrounding the whole large delta of Mua Caves give this attraction of Ninh Binh a beautiful and majestic terrain. Mua Caves (Hang Mua) means "dancing cave" because this site was the place where Tran king enjoyed singing and dancing shows.
Visiting Mua Caves, tourists can take part in trekking activities, explore the mysterious beauty of Mua Cave or enjoy the peaceful relaxation in nature.
Developed following the construction of "miniature Great Wall" model in China, Mua Caves features 500 steps up to mountains which tourists love to conquer. In spite of challenges with uneven limestone steps, if you succeed in reaching the Ngoa Long Mountain's top point, the panoramic view of Tam Coc (Tam Cốc), Ninh Binh city and Trang An (Tràng An) will definitely impress you.
Relax In The Luxurious Mua Cave Ecolodge Amidst Nature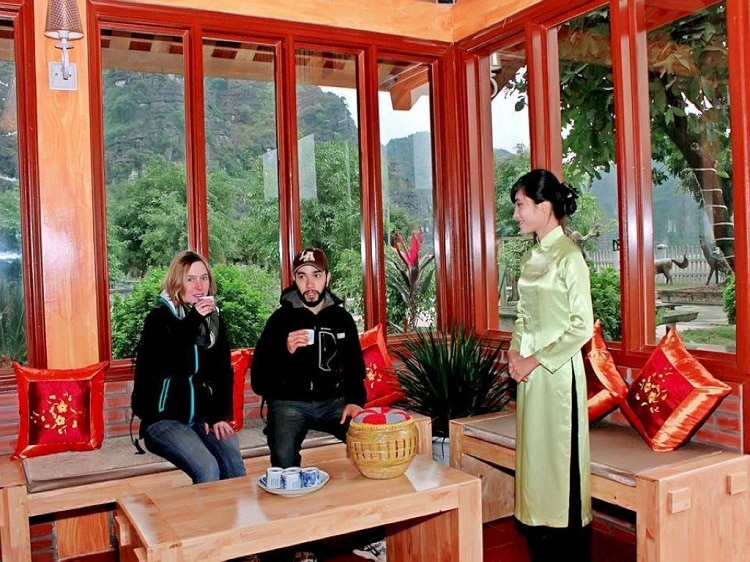 Source: ninhbinhhostels
Where to stay in Ninh Ninh, Vietnam? There is a luxurious Mua Cave Ecolodge resort located in the corner of Ninh Binh karst mountains where you can explore the beautiful sightseeing and charming life of Ninh Binh nature. Featuring spacious cottages, air-conditioned room, and great Wifi internet access, this resort provides tourists a comfortable stay.
Furthermore, in Mua Cave Ecolodge, tourist can enjoy the delicious dinner at Mua Cave Lodge's restaurant outside a cave with goat meat, goat blood soup, and other many must-try Ninh Binh dishes.
Alternatively, if you want, you can experience the nearby restaurants like Aroma Indian Restaurant, Family Restaurant, Thuy Linh (Thùy Linh) Restaurant, Orchid Restaurant, etc which are not far away from Mua Caves, offering a variety of local and Western foods with affordable prices.
Besides Mua Cave Ecolodge, Mua Caves also has many nearby hotels and homestays with good reviews such as Happiness Homestay, Nguyen Shack Ninh Binh, Chezbeo Homestay, Ham Rong (Hàm Rồng) Homestay, etc for tourists to choose for their accommodation.
It is detailed information you need to know if you have an opportunity to visit Mua Caves Ninh Binh – Hang Múa, the best attraction in Vietnam. Good preparation is necessary to have a good day trip. For any questions, you should feel free to leave them below. We will answer as soon as possible. To know more about Vietnam travel, visit our Vina homepage.