Updated: 11/23/2019
Mui Ne (Mũi Né), which is a popular tourist center in Phan Thiet, is listed as a national travel destination in Vietnam (Việt Nam). It is famous for its white sands stretching over the blue sea and coconut trees. Currently, it is a ward of Phan Thiet city with a total area of 35.41 km², a population of about 24,275 people, and a population density of 686 people / km².
Mui Ne has long become a popular tourist destination with blue sea, fine sand, and poetic beauty. On top of that, when coming here, you will also be able to admire the beautiful natural scenery and have an opportunity to understand the community of the Cham (Chăm) and Chinese people. Especially, when you come here, you can enjoy the delicious food of this beautiful coastal land.
For the best travel experience in Mui Ne, before your departure, take some time to learn about this land. In the article below, we will share with you travel experiences in Mui Ne with the hope that you will have a great trip.
What Is The Best Time To Visit Mui Ne?
Mui Ne has a hot climate all year round. Because it is windy and less stormy so you can come here at any time. From January to March, the weather is quite cool and sunny. April and May are the hottest months with the temperature of up to 29 degrees Celsius.
The period from April to August is considered to be the best time to visit Mui Ne because the sea is clear and cool during this time.
Note: From September to December, Mui Ne often has heavy rain. In particular, during this time, red sand can spill down the coast, causing many beaches to be reddish as silt. So if you travel at this time, then you probably have to miss many places.
How To Get To Mui Ne?
1. From Hanoi To Mui Ne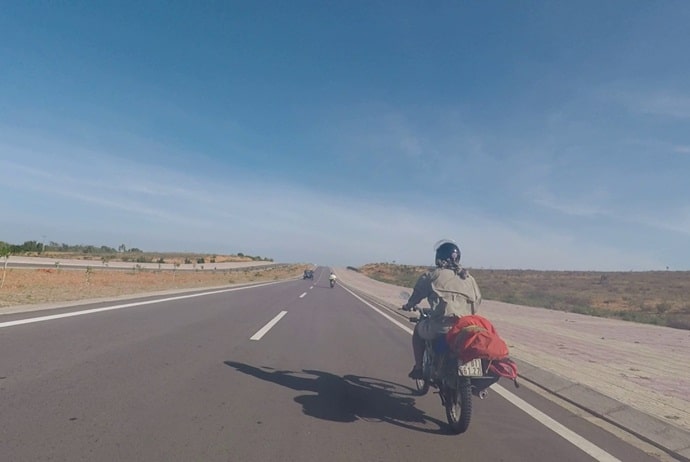 Source: youtube
From Hanoi, there is no direct flight to Mui Ne, so if you want to move to Mui Ne, you should fly to Saigon and then take a coach or taxi to Mui Ne.
You can also take a plane to Cam Ranh Airport (Nha Trang) then take the coach from Nha Trang to Mui Ne.
2. From Saigon To Mui Ne
To go from Saigon to Mui Ne, you can take the bus, coach or train. Here is a detailed guide on how to move you can refer:
At 5 AM, the coaches depart at Mien Dong Bus Station (Bến xe Miền Đông) or De Tham (Đề Thám) Street in District 1. The price ranges from 90.000VND to 130.000VND depending on the carrier. Here are some carriers that you should refer to:
Kumho (Tel: 35 112 112): It departs at the Mien Dong Bus Station. When coming to Phan Thiet Bus Station, if you want to go to Mui Ne, you have to take a taxi. Taxi phone number in Phan Thiet: Mai Linh Taxi, Mui Ne Taxi, Phan Thiet (Phan Thiết) Taxi.
Phuong Trang (Phương Trang): It departs at 274 – 276 De Tham street in District 1 and goes straight to Mui Ne.
Sinh Café: Itdeparts at 246 – 248 De Tham, District 1 and go straight to Mui Ne.
To take the train from Saigon to Phan Thiet, you need to take the train marked SPT (depart in the morning) or PT4 (depart at the weekend). Buy the ticket at Saigon Station – 01 Nguyen Thong Street in District 3 with the ticket price of at least 110.000VND.
You can also choose the Golden Train high-quality train with ticket prices of at least 160.000VND, depart in the morning.
Where To Stay In Mui Ne?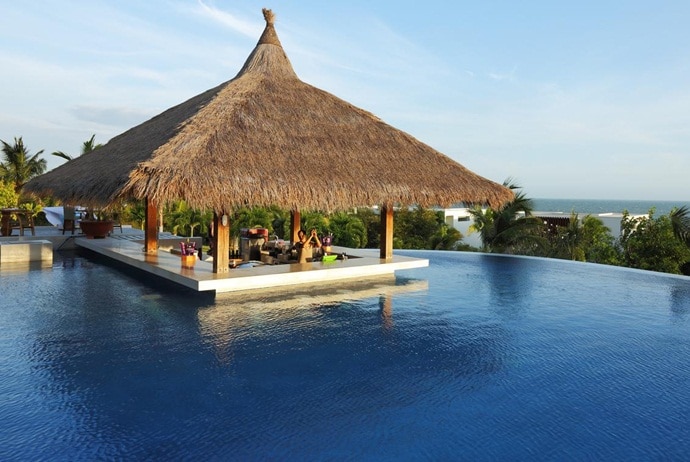 Source: dulich24
When traveling to Mui Ne, you can stay in tents, motels or hotels. Currently, online booking makes it easier for you to compare and choose hotels and motels. It is best to book through Agoda.com which is considered a reputable site. When booking on this site, you can receive up to 30% off.
If you like exploring new things, you should opt for staying in a tent. Before hiring a tent, you should ask about security. It is better to rent tents in Hon Rom 1 (Hòn Rơm 1) or Ke Ga (Kê Gà) area.
Some tent hiring addresses that you should choose:
Thuy Trang (Thùy Trang) tourist area: Tel: 0623.849.196

Hon Rom 2 (Hòn Rơm 2) tourist area: Tel: 0623.848.828

Hon Rom 1 (Hòn Rơm 1) tourist area: Tel: 0623.848.539 or 0918.186.047
Luxury hotels in Mui Ne provide an outdoor pool, beach sports, sun loungers, and a restaurant or bar. The following is a list of famous hotels:
Mui Ne Hills Budget Hotel is located at 69 Nguyen Dinh Chieu (Nguyễn Đình Chiểu) street, Ham Tien (Hàm Tiến), Mui Ne (Mũi Né), Phan Thiet (Phan Thiết). It is equipped with a variety of online devices to meet the needs of customers. Some facilities such as outdoor swimming pool, massage, and garden will bring you the most comfortable feeling. The lowest room rate here is only $5.04 / night.

Sunrise Village Mui Ne Hotel is located at 316-318 / 12 Nguyen Dinh Chieu, Ham Tien. This hotel is one of the most budget hotels in Mui Ne, which costs only $12 – $15 / night. A great advantage of this hotel is that although its price is quite cheap, it still has an outdoor swimming pool.

Hai Yen Hotel is located at 132 – 233 C Nguyen Dinh Chieu Street, Ham Tien Ward, Mui Ne. It is close to many interesting places for you to explore, such as Jibe's Bar Diving Center, Ham Tien Market, and Ghenh Rang Church. The lowest room rate here is only $16.09 / night.

Sunshine Beach Resort is located at 82 Nguyen Dinh Chieu Street, Ham Tien Ward. It is a mid-range hotel with room rates of around $30- $35 / night. It has facilities such as a gym, spa, massage, swimming pool, and garden.

Muong Thanh Mui Ne (Mường Thanh Mũi Né) Hotel at 54 Huynh Thuc Khang (Huỳnh Thúc Kháng) Street is a branch of the Muong Thanh (Mường Thanh) hotel system. It is very nice and comfortable with the big pool, cafe, bar, garden, and karaoke rooms. In particular, this hotel regularly offers discounts, room rates around $50 / night.

Sea Links Beach Resort & Golf is located in Km 9, Nguyen Thong (Nguyễn Thông) Street, Phu Hai Ward (phường Phú Hải). It is one of the great hotels/resorts we would like to recommend to you. This hotel is very nice and convenient with billiards, pool, private beach, golf course, spa, massage, gym, boat, garden, and water games. Room rates here are around $75 / night.

Anantara Mui Ne Resort at 12A Nguyen Dinh Chieu is similar. The service here is full and comfortable, the food is delicious, and the beach is large and beautiful. It is a luxury resort with the lowest room rate of about $120 / night.
What Are Attraction In Mui Ne?
Here are suggestions for famous tourist destinations in Mui Ne by region:
1. Mui Ne Area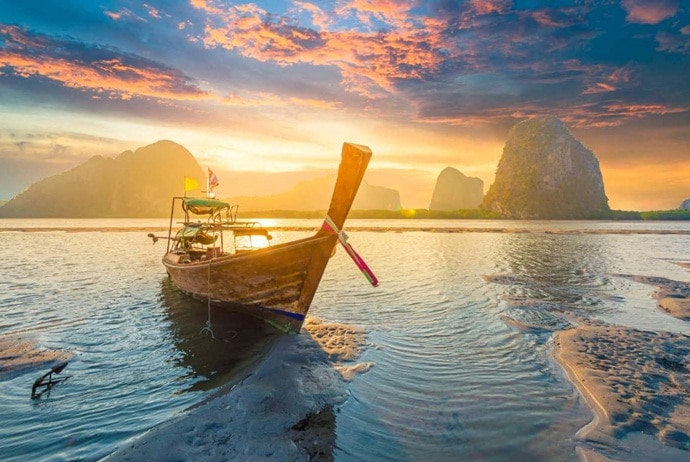 Source: news.zing

Mui Ne is famous for many clean and beautiful beaches and areas. They are:
Hon Rom Beach (bãi Hòn Rơm)
With the beautiful landscape and many boulders with strange shapes, Hon Rom becomes very attractive in the eyes of tourists. Especially in the rainy season, the whole mountain is surrounded by the green color of nature; however, it becomes yellow in the sunny season. Maybe it is why visitors comment that Hon Rom looks like a huge stack of straw from a distance.
With small water gorges and beautiful sandy valleys, Tien Stream is a destination that you should not miss in Mui Ne. Especially, beside the stream, there are many natural stalactite hills which are red or white. Much more than that, the stones with strange shapes worn by nature also make the attraction of Tien Stream.
Cat Vang Hill (Đồi Cát Vàng)
If the landscapes mentioned above were not enough to inspire you to plan a trip to Mui Ne right away, this place also has an interesting site called Cat Vang Hill. In this site, you will admire beautiful colors of the iron mines along with sand's yellow color. Sand is always changing color due to the abrasion of wind. The image of Cat Vang Hill is considered a special symbol of Mui Ne.
This is where many rocks protrude the sea, creating a beautiful scene. There are many small sandy beaches within long sandy beaches. The scenery here is also very charming thanks to the Ba Vang Shrine (miếu Ba Vàng) and Mr. Thạch Long's Tomb on the top of the rock.
2. The Area Around Mui Ne
Bau Trang And Bau Sen Freshwater Lake
About 18 km from Hon Rom beach, there are two natural freshwater lakes named Bau Trang (Bàu Trắng) and Bau Sen (Bàu Sen). Bau Trang is famous for the lotus ponds blooming among the white sand hills in summer, while Bau Sen impresses tourists with immense lake.
Cham Tower is located on Ba Na hill, about 7km from Phan Thiet City. Being one of the remains of the Kingdom of Champa, the Cham Tower (Tháp Chăm) has a small but refined Cham culture. Here, you will feel the majesty and mystery of this tower.
3. Phan Thiet City Area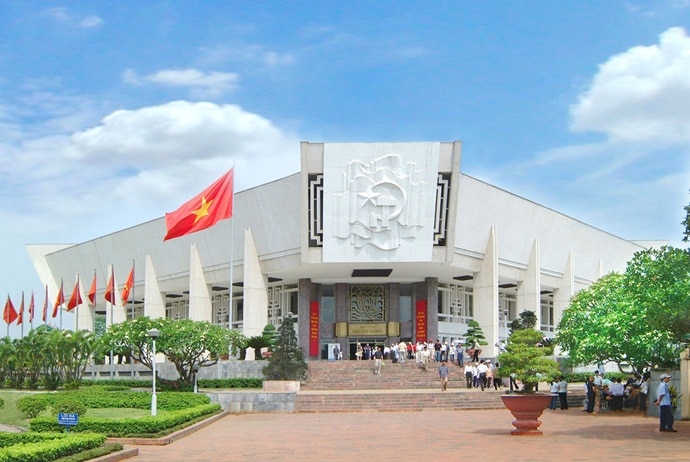 Source: congly
Ho Chi Minh Museum (Bảo Tàng Hồ Chí Minh)
Ho Chi Minh Museum is also an attractive tourist destination in Mui Ne where Uncle Ho (Bác Hồ) lived and taught before coming to Saigon to find a way to save Vietnam.
Van Thuy Tu Palace (Dinh Vạn Thủy Tú)
Van Thuy Tu Palace is the place to store many styles of Nguyen Dynasty (Triều Nguyễn). In particular, there is a bronze bell. Van Thuy Tu Palace is where local people in Phan Thiet worship the Ong Voi (Ông Voi) who helped them overcome the danger. So when you come here, you should not wear shorts or short skirts.
Lau Ong Hoang (Lầu Ông Hoàng)
It is a place that you should not miss when visiting Mui Ne – Phan Thiet. Lau Ong Hoang is associated with Han Mac Tu (Hàn Mặc Tử) – a very famous poet of Vietnam. In particular, this place is also an inspiration for Han Mac Tu to create many famous poems praising the charming sceneries.
What To Eat In Mui Ne?
Mui Ne is renowned for its delicious and cheap seafood. If you want to prepare your own food, you can go to the beach early in the morning to buy seafood which has been caught by fishermen.
In addition, some specialties that you should not miss when visiting Mui Ne are dragon fruit, fish sauce, rice cake, girdle-cake, and banh canh (bánh canh).
Some Notes
Do not forget to bring identification: ID (Vietnamese visitors); Passport or visa (foreign visitors or overseas Vietnamese); Birth certificate (children).

The weather here is quite hot and dry so you should bring eyeglasses, sunscreen, and water.

Bring a pair of slippers to walk when it rains.

Temperatures in Mui Ne are about 25 – 34 degrees Celsius, so you need to bring both short and long clothes to keep out the sun during the day and cold at night.

In addition to the sites above, you can visit the life of fishermen fishing village and the fish sauce factory.

To enjoy the delicious and cheap snacks, you should go to the street market in Mui Ne.
There, you have just found out the experience of Phan Thiet – Mui Ne tourism. Mui Ne people are very friendly, and this destination always welcomes you. Wish you have a fun trip!