Updated: 08/22/2019
Da Nang (Đà Nẵng) is well-known for beautiful landscapes and interesting tourist activities. Furthermore, visiting in Da Nang, you can also have a great opportunity to enjoy many special festivals and events. One of the traditional festivals in Da Nang city that attracts more and more participation of local residents and tourists is Guan Yin Festival which is also called Quan The Am (Quan Thế Âm) Festival or Avalokitesvara Festival.
Guan Yin Festival – The Traditional Festival In Da Nang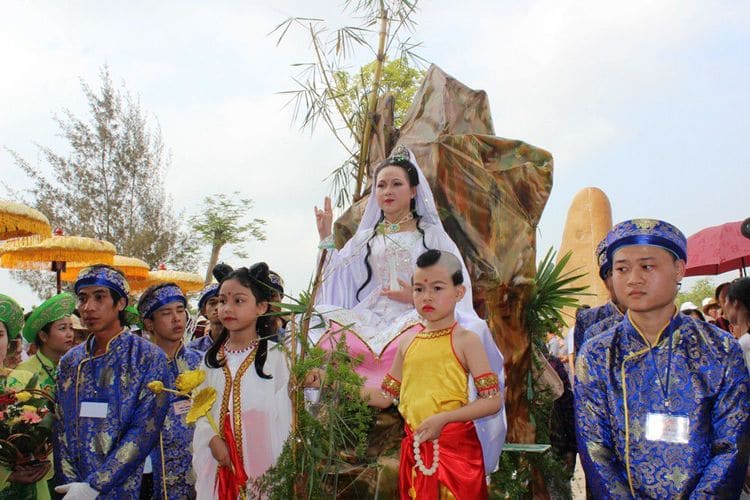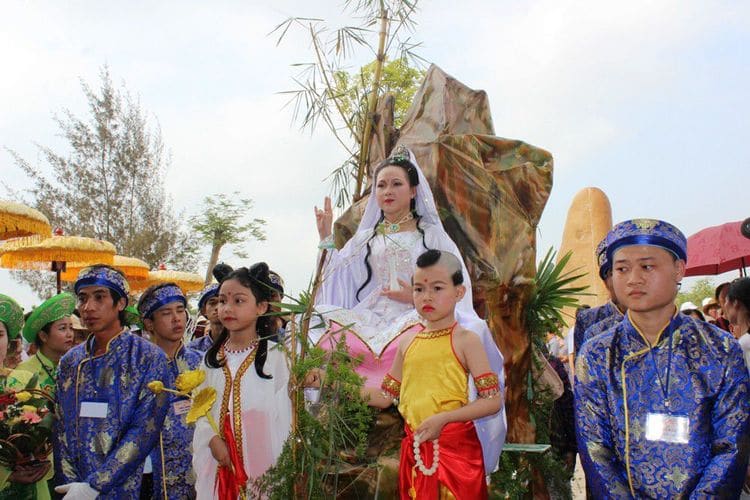 The Guan Yin Festival (Quan The Am or Avalokitesvara Festival) is celebrated in Avalokitesvara Pagoda, Ngu Hanh Son (Ngũ Hành Sơn) District, Hanoi. It is from 18th to 20th of the second lunar month. The 19th is the main festival day. This festival has two parts including the religious ceremony and the festival.
In the morning of the 19th of the second lunar month, there is the ceremony of beginning sutra chanting. This ceremony aims to hope for a prosperous life and a peaceful country. Organized by the monks, this ritual indicates the belief of Buddhism.
On the last day of the festival, the ceremony of helping the wandering souls with the alms. In which, the months will do the rituals and pray for happiness, peace, and freedom. Before the ceremony starts to take place, the Buddhist family gives the information of the deceased to the months in the pagoda.
Furthermore, the festival also organizes some preaching sessions the monks tell about the Avalokitesvara Bodhisattva, arts, culture, and the relationship between the traditional culture and the Buddhist culture.
In the morning of the 19th day, the Avalokitesvara Bodhisattva procession takes place. In the procession, a statue of Quan The Am (Avalokitesvara Bodhisattva) standing on the throne with the shape of the lotus is carried by four people. People carrying the statue go first and then is followed by Buddhists.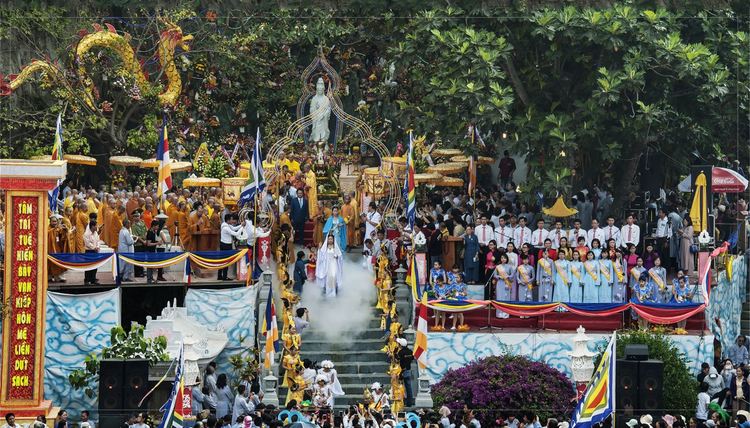 In this festival, you can enjoy many cultural activities such as chess playing, singing folk songs, painting, music, lion dancing, carving, classical opera, boat race, camping, and air performances.
Read more:
Guan Yin Festival shows the hope of people for the national security, peace, safeness of the country all year round. It is also an opportunity for locals and tourists to immerse themselves in the festive atmosphere and introduce their cultural identity to the world. I hope that you can find useful information in this article. Any questions can be left below and we will answer them as soon as we can. If you like the articles on my blog, please visit Vina.com to read more.