3. Green Rice Cake: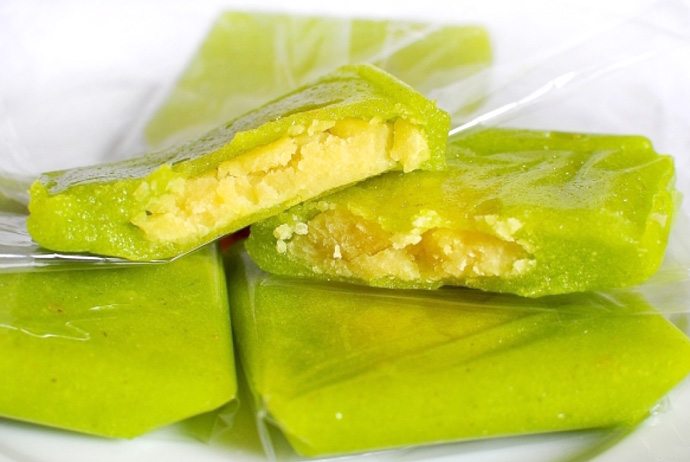 Green rice cake is a common Vietnamese dessert made from green rice and milled green bean. To make this kind of Vietnamese desserts, people will wrap pounded and then green-coloured the green glutinous rice around sweetened milled green bean. This is actually one of the best easy cooking desserts people should try once!
Ingredients:
– Dry green rice
– Green been
– Sugar
– Roasted Sesame
– Glutinous flour
– Cooking oil
– Grapefruit flower essential oil
– Water
– Glutinous leaves to wrap
4. Pig Skin Cake: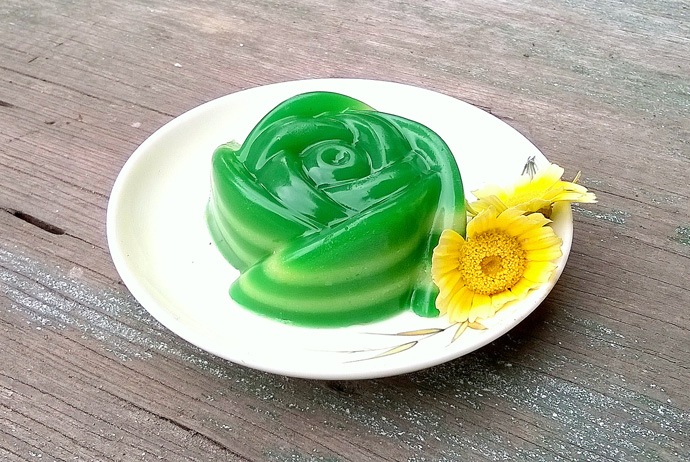 Pig skin cake is a Vietnamese steamed layer cake made from taro mashed mung beans, rice flour, tapioca starch, mashed green beans or coconut milk and/or water, durian and sugar. It is gelatinously soft in texture and tastes sweet, with thin (nearly 1cm) colored layers alternating with layers of durian, green bean, or taro filling.
Ingredients:
– Rice flour
– Tapioca starch
– Taro (or durian)
– Mashed green bean
– Sugar
– Coconut milk (or water)