29. Areca Flower Sweet Porridge: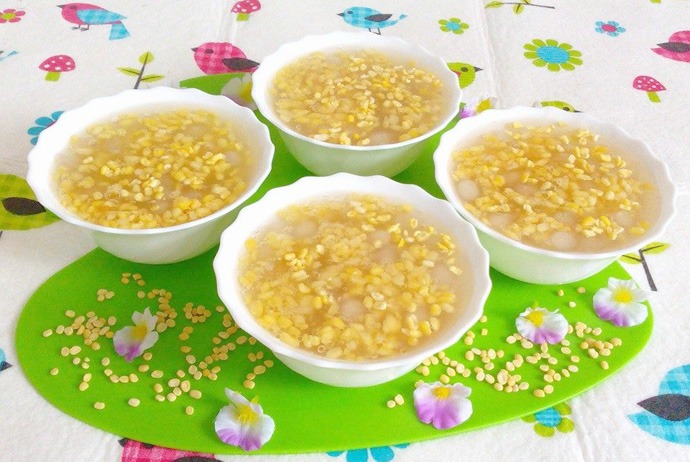 Areca flower sweet porridge is most popular in Northern Vietnam. This sweet porridge is actually not made from areca flower, but it looks like many tiny areca flowers are lying in a bowl. It tastes sweet and cool with soft yet not pappy, clear sweet liquid with suitable viscosity, and fragrant and greasy coconut milk.
Ingredients:
– Green bean
– Corn starch
– Rock sugar (depending on your taste)
– Pineapple leaves
– Vanilla powder
– Coconut milk
30. Banana Tapioca Pudding: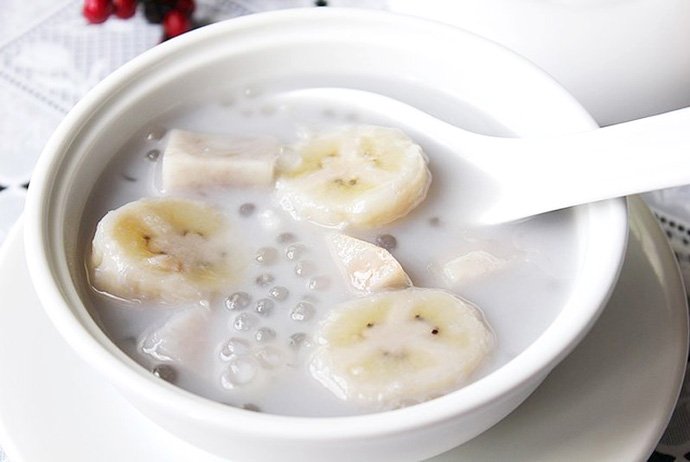 The banana tapioca pudding is a popular snack and also one of the most common Vietnamese desserts which are preferred by many people not only Vietnamese people but also foreign tourists. Although this dish is processed simply, but there are still not many people know how to make it properly and in the right way. The ingredients contained in this pudding are very simple and available in any supermarket or food store in Vietnam.
Ingredients:
– Banana
– Cassava
– Canned coconut milk
– Chestnut starch (or corn starch)
– Roasted peanuts
– Sugar