Updated: 08/22/2019
If you have ever traveled to Da Nang (Đà Nẵng) for a few days, you may know 29/3 Park which is an ideal destination to relax and explore the natural beauty of Da Nang. As the green lung of the city, 29/3 Park has fresh air and green environment which help visitors immerse in nature and escape from stress. 
When Is The Best Time To Visit 29/3 Park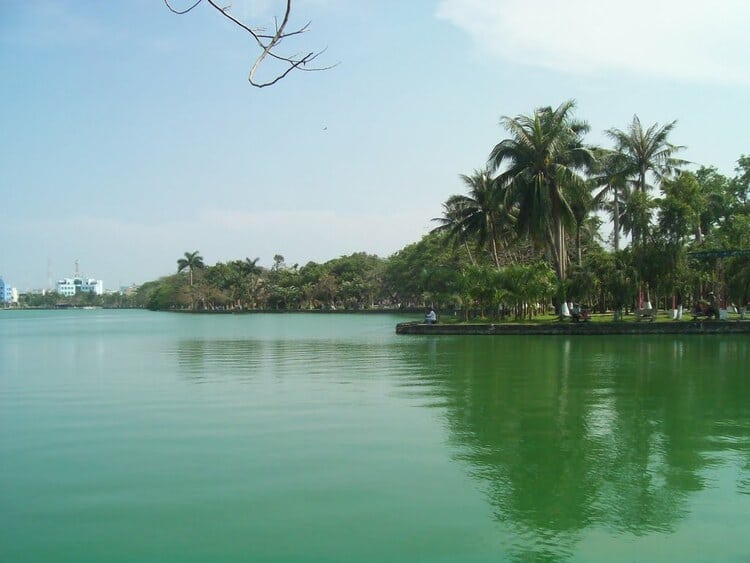 The best time to visit Da Nang in general and 29/3 Park Da Nang, in particular, is from February to May when the weather is pleasant without too hot or too cold temperature. This time is great for you to take beautiful pictures. Furthermore, it is recommended visiting the park in the early morning or in the late afternoon to enjoy the cool and fresh air.
Where Is 29/3 Park

 
Besides the popular attractions in Da Nang like My Khe (Mỹ Khê), Ba Na Hill, or Ngu Hanh Son (Ngũ Hành Sơn), the 29/3 Park Da Nang is also a must-visit destination tourist should not miss. It will definitely give tourists and visitors. Visiting the park, tourists can not only enjoy the fresh air but also take part in many interesting activities 
The park is situated near Dien Bien Phu (Điện Biên Phủ) Street, Thanh Khe (Thanh Khê) District, Da Nang City. It is between Dien Bien Phu and Nguyen Tri Phuong (Nguyễn Tri Phương) Street. Because of the convenient position in the city center, tourists and visitors can easily reach 29/3 Park, no matter where you depart from. You can visit the park by taxi, motorbike or bus. 
What Is Special About The 29/3 Park
With an area of more than 20 hectares, the 29/3 Park is divided into several areas for entertainment, recreation, sports and cultural activities that give visitors a lot of fun and enhance their experience. 
It is an ideal place for you to escape from the heat of your day and find great relaxation after full days of studying and working. This park is shady because it is covered with many green trees. Besides green trees, the park owns a large lake; therefore, the atmosphere is cooler and fresher. Fishing is one of the interesting entertainment activities for local residents and tourists on the weekends. 
The 29/3 Park is an amusement park for family, children, and groups who can have a chance to play in the healthy spacious space of this park.  In this park, there are many interesting games such as an electric car, ferris wheel, etc.  Moreover, children also have a great opportunity to observe various animals, which raises their awareness to protect the environment. 
The elderly like to relax in the park, do exercise and take part in the fishing and dancing activities. For the young, the park is a great destination to hang out with their friend or enjoy reading book. Furthermore, many people like to swim in the lake or gather in the lagoon.
During the weekends or holidays, the park is crowded but it will be a great opportunity for you to meet a lot of interesting people, talking with them and knowing more about daily activities of local people.
Near the park, tourists can find many typical souvenirs, foods, and ceramic products that indicate the Da Nang culture and beauty.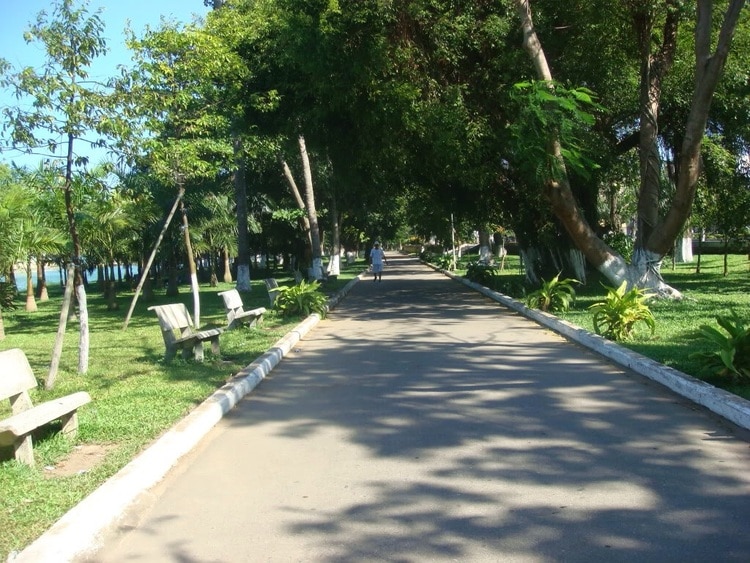 Read also:
 29/3 Park is a green healthy space in Da Nang City. Nothing is greater than sitting under the shady trees, near the cool lake and enjoying the fresh air that helps you restore your energy and reduce stress. All activities in the park make tourists feel more comfortable and cheerful. I hope that this article will give you useful information and make you feel fond of 29/3 Park. Any questions can be left in the comment section and we will answer them as soon as we can.  If you want to read more interesting articles on my blog, please visit Vina.com.