20. Grapefruit Sweet Porridge: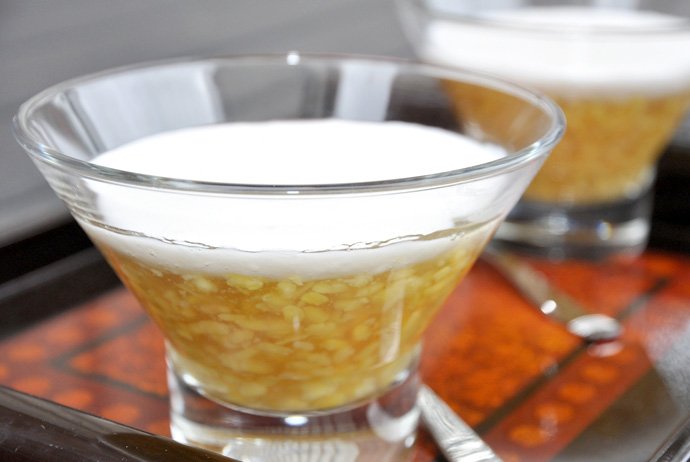 The cool grapefruit sweet porridge, with the crispy grapefruit pulp, fresh green beans, and succulent coconut milk will be a great treat for your family members in hot summer days. This sweet porridge is actually one of the most enjoyable, easy cooking desserts in Vietnam.
Ingredients:
- Grapefruit - Shelled green bean - Sugar - Chesnut starch (or corn starch) - Grapefruit flower - Salt - Alum earth - Canned coconut milk
21. Corn Sweet Potato Sweet Porridge: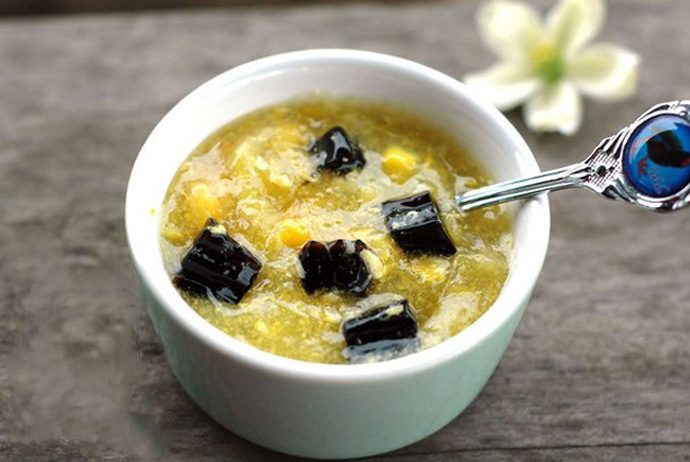 This sweet porridge is very fragrant with soft sweet potato pieces and limber corn particles, and it is actually very supportive for our digestion.
Ingredients:
- Sweet potato - Corn - Sticky glutinous rice - Sugar - Coconut milk
22. Taro Green Bean Sweet Porridge: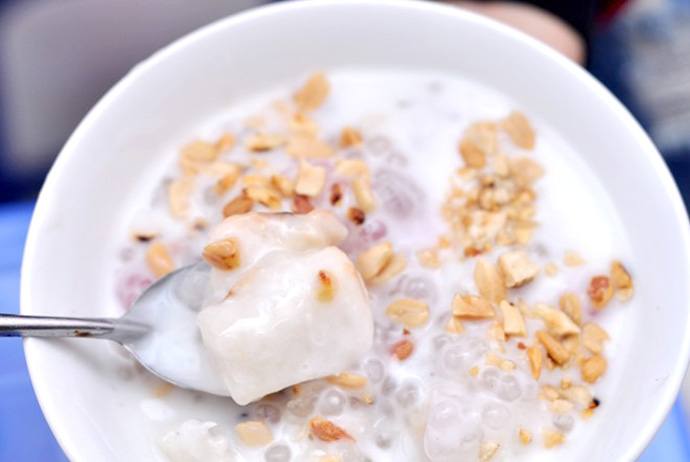 This dish is primarily made from taro and green bean – the 2 ingredients which are very good for health and body's temperature. In addition, you will love the chewy chestnut starch balls.
Ingredients:
- Taro - Shelled green bean - Big size chestnut starch balls (available in any supermarket) - Sugar - Canned coconut milk - Vanilla