In the tradition of Vietnamese people, vegetarianism often appears on special occasions of the year and is considered a symbol of humanity and piety. In recent years, the trend of being vegan has increased and attracted more and more people, especially tourists when visiting Vietnam. Therefore, vegetarian restaurants in Hanoi have appeared more with a variety of beautiful and delicious food as well as dedicated service style. If you want to enjoy some stunning vegetarian dishes at Hanoi, Vina.com offers perfect suggestions for a hearty vegetarian meal right away.
Recommended places:
Top 5 Vegetarian Restaurants in Hanoi, Vietnam For All Budgets
Here are the top 5 vegetarian restaurants in Hanoi, Vietnam should be on your bucket list:
1. Uu Dam Chay Restaurant (Nhà Hàng Ưu Đàm Chay)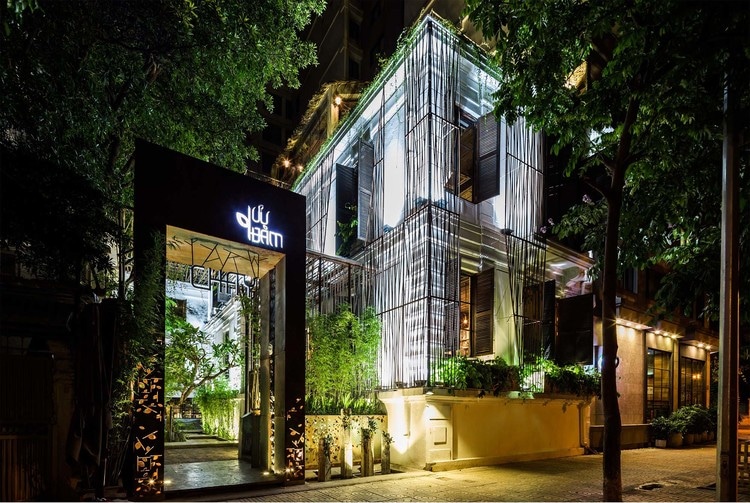 In fact, it is not too difficult to find a place for vegetarian lovers in Hanoi. If you are around the Old Quarter area, come to Hang Bai, you will immediately see a high-class vegetarian restaurant with the name of a sacred flower that often appears in Buddhism – Uu Dam Chay. Located in Hanoi Old Quarter, the first impression when visiting Uu Dam Chay, it is a cozy and relaxed space characterized by a pure vegetarian menu with a variety of gourmet food inspired by the elite Vietnamese cuisine.
Here, visitors will enjoy food set ranging from appetizers, main courses, and desserts. In particular, it also offers the famous vegetarian hotpot from fresh vegetables served with a special handmade vegetarian broth. In addition, diners can choose from a lot of drinks and tea with nutritious vitamins to help refresh our mind after these tired days.
Location: 34, Hang Bai street (Phố Hàng Bài), Hoan Kiem District (Quận Hoàn Kiếm), Hanoi
Tel: 098 134 98 98
Price ranges: 60.000 – 285.000 VND/person
2. The Veg – Organic Veto & Tea
The Veg – Organic veto & tea that is located in Hoan Kiem district is an additional venue for vegetarians.  At The Veg, you can freely choose to enjoy your vegetarian meal at the restaurant or order takeaway food. Moreover, its extremely attractive menu with a full range of European and Asian organic dishes and friendly service style can easily satisfy the most demanding guests. Usually, Hanoi's vegetarian restaurants often focus on processing traditional local delicacies; however, The Veg has created its charm with two excellent European recipes including pizza and fresh salad served with hot soup. Besides, the banana coffee has also received many good feedbacks from gourmets.
Location: 18, Hang Chinh street (phố Hàng Chĩnh), Hoan Kiem District (Quận Hoàn Kiếm), Hanoi
Tel: 086 993 3133
Price ranges: 45.000 – 275.000 VND/person
3. An Lac Restaurant
To get more experience of some delicious vegetarian dishes in Hanoi, surely visitors cannot ignore An Lac – one of the best vegetarian restaurants in Hanoi. The biggest plus point is that this restaurant always serves vegetarian buffet meals at both lunch and dinner of the day with affordable prices. The food set in the buffet set is quite diverse, including appetizer soups, vegetable salads, and fried rolls. Best of all, An Lac also prepares vegetarian noodles and pho with vegetable broth to diversify choices for customers.
Location: 109 Tran Hung Dao street (phố Trần Hưng Đạo), Cua Nam Ward (Phường Cửa Nam), Hoan Kiem District (Quận Hoàn Kiếm), Hanoi
Tel: 097 897 36 75
Price ranges: 99.000 VND/person
4. Vi Lai Restaurant
If you are looking for a cooling space in this hot summer, Vi Lai Restaurant can be a great choice. With an eye-catching layout by a variety of tropical greenery and a Koi aquarium, visitors can easily find a peaceful space to enjoy delicious vegetarian dishes. Here, the restaurant regularly offers buffet meals with countless vegetarian delicacies. The food featured in the menu that we suggest for you are vegetarian noodles with precious ingredients for health such as truffle mushrooms, lotus root and fresh seaweed. These raw materials are somewhat simple and easy to purchase anywhere, but they are processed creatively and satisfy the most demanding guests right from the first bite. Location: 67, Ly Thuong Kiet Street (Phố Lý Thường Kiệt), Hoan Kiem District (Quận Hoàn Kiếm), Hanoi
Tel: 0853 535 656
Price ranges: 60.000 – 250.000 VND/person
5. Tam Viet Restaurant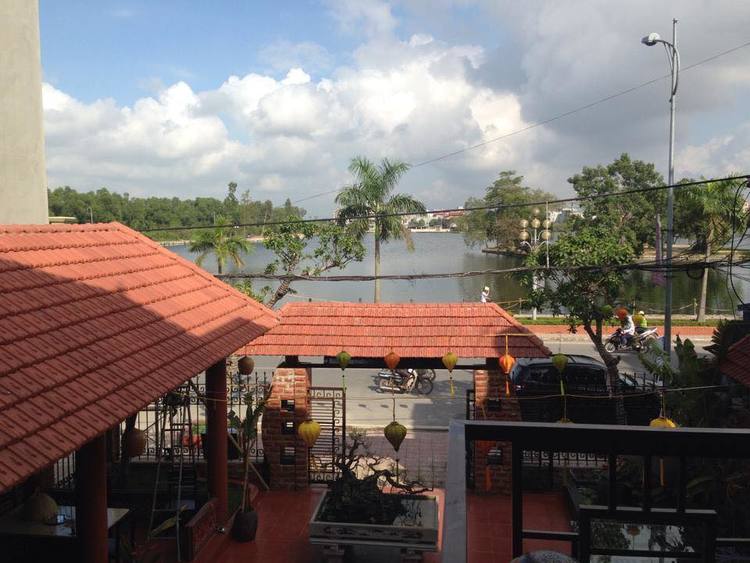 It can be said that Tam Viet vegetarian restaurant is a restaurant serving many delicious buffets with the lowest price in Hanoi right now. With only VND 70,000, customers can enjoy more than 20 familiar vegetarian dishes served during the Vietnamese holidays of the year. In addition, on weekdays, the restaurant also offers a vegetarian meal set for just over 30,000 VND. In terms of space, Tam Viet is also highly appreciated for its gentle layout with many tea tables.
Location: 29 Lang Ha street (phố Láng Hạ), Ba Dinh District (Quận Ba Đình), Hanoi
Tel: 090 485 86 95
Price ranges: 30.000 – 70.000 VND/person
These are all interesting information about top 5 vegetarian restaurants in Hanoi that Vina.com would like to be introduced to all tourists during your visit to Vietnam. Drop your words below to share your experiences about your trip in Hanoi.
Read also: