Prosperous, high-quality with diverse cuisine styles are the attractions of BBQ restaurants in Hanoi. With an extremely varied barbecue menu with fresh ingredients marinated in a unique delicious sauce, they always become attractive spots for tourists to visit on the weekend days. Right now, join Vina.com and find out top 5 BBQ restaurant locations in Hanoi during this time!
5 Outstanding BBQ Restaurants in Hanoi That Receive Good Feedbacks
Here are 5 of the most outstanding BBQ restaurants in Hanoi you should try at least once:
1. Chiaki BBQ Restaurant
If you are a follower of Japanese BBQ cuisine, Chiaki BBQ is the top choice for gourmets when visiting Hanoi. With more than 130 branches spread across Japan, Chiaki BBQ has conquered diners by a nutritional balance menu between protein sources in both meat and seafood with fresh vegetables.
In addition to unique and affordable barbecue food, the restaurant also focuses on luxurious space in accordance with any close family meals, and friend meetings. In particular, Chiaki BBQ restaurant is really famous for beef ribs and pork served with unique sauces. Besides, you can also order one of the hottest hotpot types such as spicy miso hotpot, and shabu hotpot to enhance the flavorful meal.
Location: 75 Dai Co Viet street (phố Đại Cồ Việt), Hai Ba Trung District (Quận Hai Bà Trưng), Hanoi
Tel: 096 977 3000
Price ranges: 180.000 – 215.000 VND/person
2. Dolpan Sam Restaurant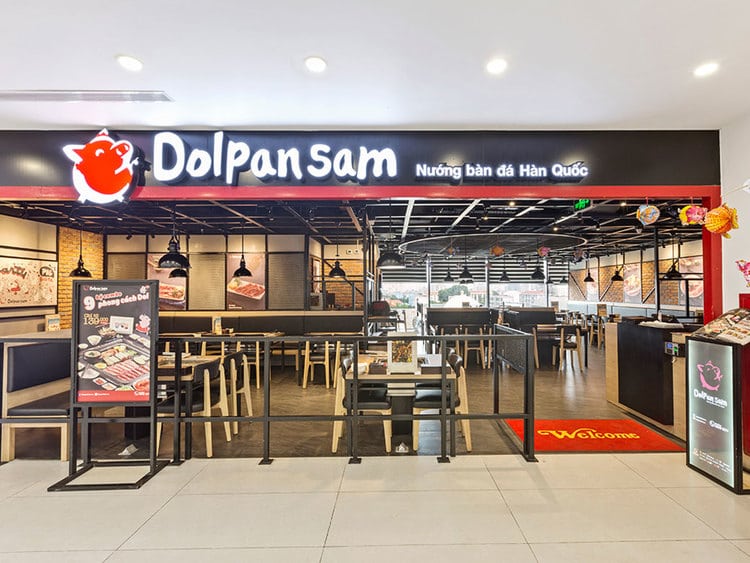 The Dolpan Sam restaurant is located on the 4th floor of Artemis building with spacious and clean spaces. At the present time, Dolpan Sam always serves BBQ buffet with varied prices based on menus including Jeju pork, fresh seafood and side dishes such as vegetables, potatoes, eggs and seaweed soup. The grilled dishes here are considered to be carefully marinated, so it preserves the original Korean flavor.
Moreover, Dolpan Sam uses grilled stone tables instead of charcoal so the meat is very soft and has created many attractive flavors. One more plus point of the restaurant comes from its young and enthusiastic staffs which satisfy a lot of tourists when enjoying their meals.
Location: 4th Floor, Artemis Building, 3 Le Trong Tan street (Phố Lê Trọng Tấn), Thanh Xuan District (Quận Thanh Xuân), Hanoi
Tel: 18001277
Price ranges: 150.000 – 250.000 VND/person
3. Gri&Gri BBQ Restaurant
With diners who love Korean smokeless barbecue, Gri&Gri BBQ Restaurant will be an ideal place for you to host plenty of delicious parties with family and friends on special occasions. Come to Gri&Gri, you do not miss famous Korean grill dishes such as American beef with Bulgogi sauce or pork ribs with Galbi sauce.
Moreover, you can freely enjoy the grilled seafood including squid fillet, salmon and oysters considered as the soul-food dish of this restaurant. In addition, the restaurant also serves some side dishes such as sushi, sashimi, and soup to help gourmets get a memorable meal.
Location: 103, D5C Tran Thai Tong Street (phố Trần Thái Tông), Dich Vong Hau Ward (phường Dịch Vọng Hậu), Cau Giay District (Quận Cầu Giấy), Hanoi
Tel: 024 6269 2529
Price ranges: 230.000 – 300.000 VND/person
4. Seoul Garden Restaurant
The beautiful space with an eye-catching menu are all the visible factors that create Seoul Garden's brand image. At the beginning of the BBQ buffet, guests can choose from a variety of appetizers such as sushi, Italian pasta, bread, steamed dumplings, fried rice, and vegetable salads. These dishes are extremely appropriate while waiting for grilled meat.
Furthermore, the barbecue set has many types, including bacon, beef, as well as seafood which are marinated quite moderately, served with kimchi and raw vegetables. Besides, diners should order grilled oysters with onion oil or raw oysters to enhance the flavor. For desserts, there are plenty of fruit, tea, cakes, and fresh cream.
Location: 5th floor, Vincom Tower, 191 Ba Trieu street (phố Bà Triệu), Hoan Kiem District (Quận Hoàn Kiếm), Hanoi
Tel: 024 3974 8455
Price ranges: 250.000 – 440.000 VND/person
5. King BBQ Restaurant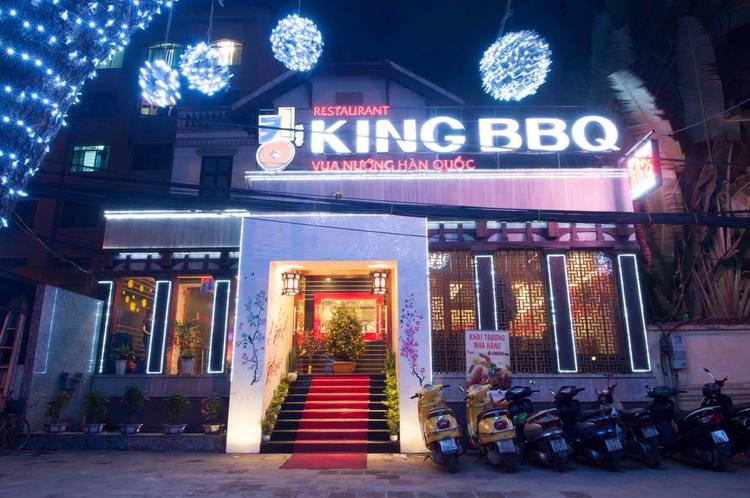 With the desire to bring customers in Vietnam to love Korean cuisine of the experience as a native Korean, King BBQ Restaurant has built up a menu of more than 200 delicacies, refined from Korean traditional culinary elite including outstanding BBQ grills. The soul of this restaurant's BBQ focuses on a secret sauce called "King sauce" to serve with every grilled dishes. In addition, beef at the restaurant is imported completely from the US so you can enjoy the stakes with fat percentage based on strict Kobe beef standard. Besides, a highlight comes from the modern hood system to help create a fresh atmosphere for guests to taste all the food.
Location: 458, 11B, B1 Floor, Vincom Mega Mall Times City, Minh Khai street (Phố Minh Khai), Hai Ba Trung District (Quận Hai Bà Trưng), Hanoi
Tel: 024 3822 8686
Price ranges: 200.000 – 400.000 VND/person
This is a list of tasty BBQ restaurants in Hanoi that we would like to introduce to you. Don't hesitate anymore, join your friends, and family to visit these places and enjoy their great menu. After that, leave your comment below this post to share your experience in those restaurants.
Related topics: