Sapa, also known as Sa Pa, is a famous tourist attraction in the northern part of Vietnam. Regarded as being the Queen of the Mountains, Sapa town is considered as the gate way to another mysterious world of minority cultures, and luscious landscapes. This place is also an ideal retreat after the hustle and bustle of the busy city life. Being surrounded by beautiful valleys, lofty mountains, Sapa has a lot of spectacular sceneries surrounding, such as cascading rice terraces spilling down the mountains that offers great chances for taking iconic photos.
When visiting Sapa, you have a lot of options in regard to things to do and where to go. One of the most common destinations that tourists traveling to Sapa is Hill Tribe Markets, which is a gathering spot for local hill tribes for about 200 years. Here, Dao and Hmong people and many others come and conduct trade, socialize and join in the "ephemeral "love market" in which young males and females select each other for marriage. Most of such markets happen at weekend in the areas surrounding Sapa Town and attract the attention of a lot of both domestic and foreign travelers.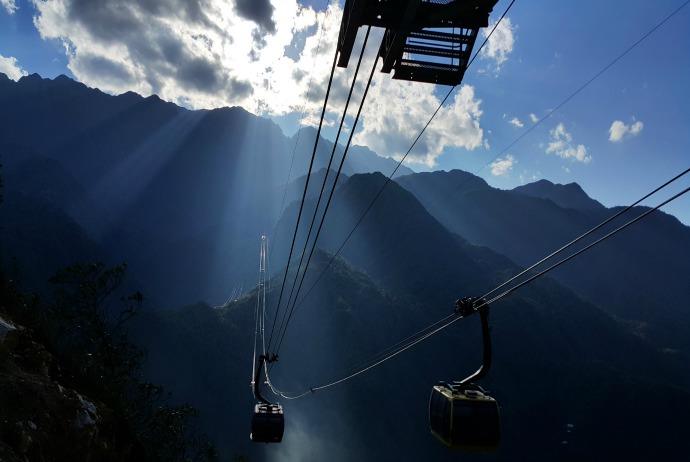 Another activity that tourists can take part in upon visiting Sapa is to trek to local villages. There is not anything like meeting and talking to the local people, seeing tribe minority people talking and playing, and taking some pictures of them as well as their houses that are very tiny. Or, if you want to enjoy something more impressive, think of visiting other fascinating sites in Sapa like Ham Rong Mountain, Rattan Bridge, Bamboo Forest, Ta Phin Cave and the Silver Waterfall. However, to be honest, the most impressive destination that nearly all tourists when traveling to Sapa all want to set their foot onto is Fansipan Peak. Fansipan Sapa is the beginning point for a large number of climbers and scientists who want to reach the summit of Fansipan Mountain, the highest Vietnam's mountain at 3,143m. This mountain has pyramid shape and is covered with all-year-round clouds and the temperatures usually drop below zeron at the higher elevations.
If in the past, it takes the climbers about a couple of days to cross challenging routes in order to reach the summit of Fansipan on foot, yet now people could touch the "Indochina's Roof" in just 15 minutes thanks to the presence of this cable car system.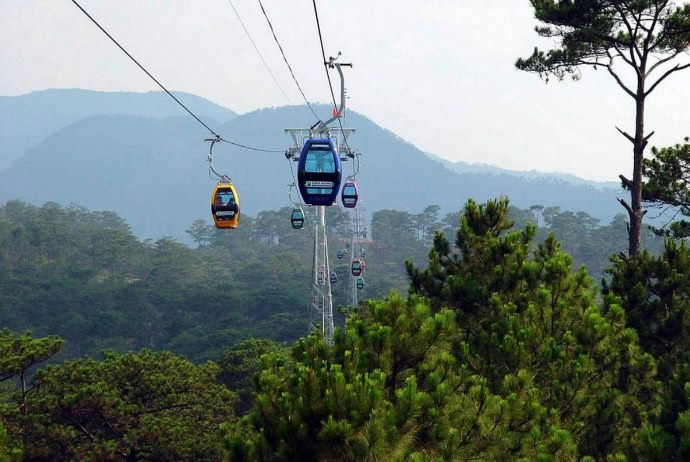 The cable car system smashing two Guiness World Records was opened to help take tourists from Muong hoa Valley to the Peak of Fansipan Mountain – the highest summit of Indochina, at the height of 3,143 meters.
The Fansipan Sapa system measures 6,282 meters and has been recognized as the longest three-rope cable car route of the world. Also, it sets a record of the biggest ascent from the departure to arrival of the world, measure at the height of 1,410 meters. Designed by the famous architect Bill Bensley, this striking travel system is strongly inspired by the traditional Northwestern tribal patterns. Fansipan is one of the famous mountains in Vietnam that climbers and travelers most want to conquer.
As estimated, each cable car can carry from 30 to 35 passengers, and the entire system could transport up to 2,000 people each hour. This system is able to confront with extreme weather in the northern mountainous provinces of Vietnam. The developer insisted that everybody, from children to elderly, could explore the summit of Fansipan now. After the Fansipan Sapa system was built, it is expected that this system can help to attract more travelers to Lao Cai, and the popular tourist town – Sapa.
Many people gladly said that this construction has helped a lot of tourists make their dream of conquering the Indochina's roof come true. A local man, Nguyen Van Tan, said that, "The climb to the Fansipan summit is too hard, so I am looking forward to finally seeing the views after 65 years of living in its shadow."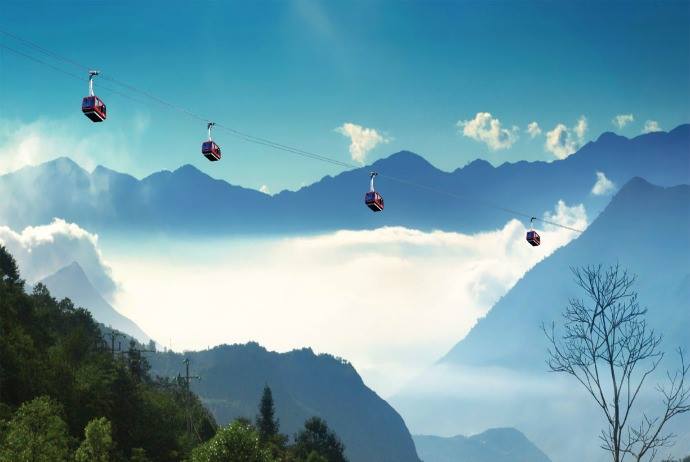 Nonetheless, there also have been some critics of the project. Some people said that the construction will damage the natural beauty of the region and decrease the meaning of Fansipan summit. According to a passionate climber, "Indochina's roof" will not be meaningful when anybody could reach the top within just 15 minutes.
This longest three-rope cable car system available in the world, extending from Sapa Town – the northern Lao Cai Province to the summit of Fansipan, has just been opened for passengers in February 2016. This cable car is targeted as the major tourist attraction for Sapa in the upcoming year to. Sapa is expected to take full potential economic advantages of this cable car system in terms of tourism.