City life sometimes creates the hum of human torture. Bustling businesses, crowded lanes of vehicles, noise and stuff things in urban areas make us find another place for peace. Life in the countryside is such an ideal one for people to refresh and inspire the child in each person. Perhaps, we are attracted by the charming beauty of lagoons in Hue, and one of the most peaceful ones is Quang Loi lagoon.
Quang Loi lagoon, a part of Tam Giang lagoon system, is about 30 km north of Hue city. It is located in Quang Loi commune of Quang Dien district with the square area of 800ha. It is called "paradise of tranquility and plain views ".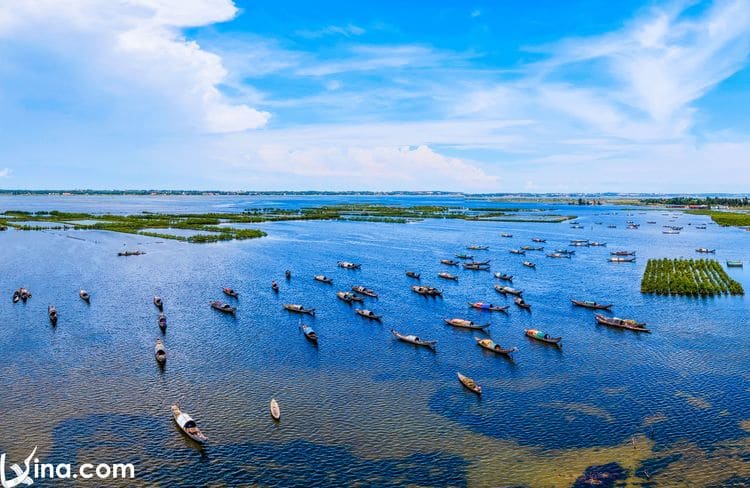 Quang Loi Lagoon Photos By Phuoc Van Hoang

Seemingly, people often forget the peaceful and plain landscapes in the countryside due to the busy and hard-working work in cities. And, you will find yourself in some incredibly marvelous places as Quang Loi Lagoon. I had a chance to come to Quang Loi lagoon where I could admire the golden moment in the morning. The whole beautiful view in front of my eyes was imagining things that I have ever seen before. The lagoon is the most absolutely incredible in both dawn and sunset.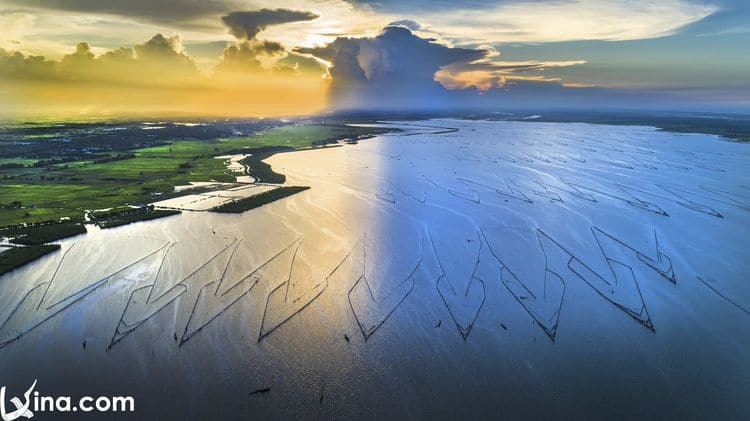 Quang Loi Lagoon Photos By Phuoc Van Hoang
Someone ever said that: "Being in the country is like being in a dream – one doesn't quite know who one is. There is an anonymity to it all – that strange human creature that is me, one among all." Local residents' eyes, smile always help me feel in security and peace of mind. I lived in solitude in the countryside life, in an alluring view of Quang Loi lagoon and realize how the monotony of a quiet life stimulates my creative mind. Moreover, plain and friendly people make me feel warm in blood and brace the listless nerves. Children with bright and optimistic smiles on boats are waiting for something magical and incredible to happen in life. They made me look back on my childhood where I flew my dream with kites in the afternoon and thought about a new future in a peaceful landscape.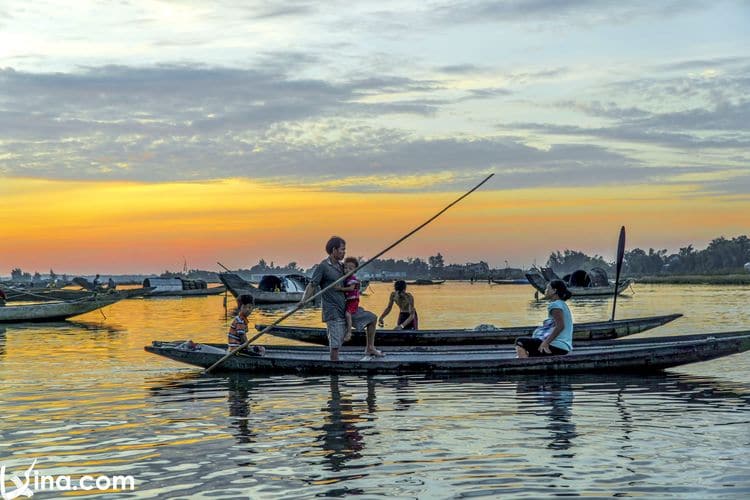 Quang Loi Lagoon Photos By Phuoc Van Hoang
Life is survival, and it is not an exception for locals here. Residents are dependent or partly dependent on the lagoon for their livelihoods. The lagoon is often bustling in the morning, and fishing boats come back ashore with a big haul. Fishermen's living revolves around direct extraction, processing and sale of products. Besides, in this lagoon, secondary occupations, for example, fish processing are often dominated by women, and offer an important survival strategy for households with access to few other physical assets (such as boats and gear). It also provides children with a place to play and acquire crucial skills and knowledge later in life. Children spend much of their time in playing, swimming and diving in the lagoon, and these will build up important skills for their future subsistence.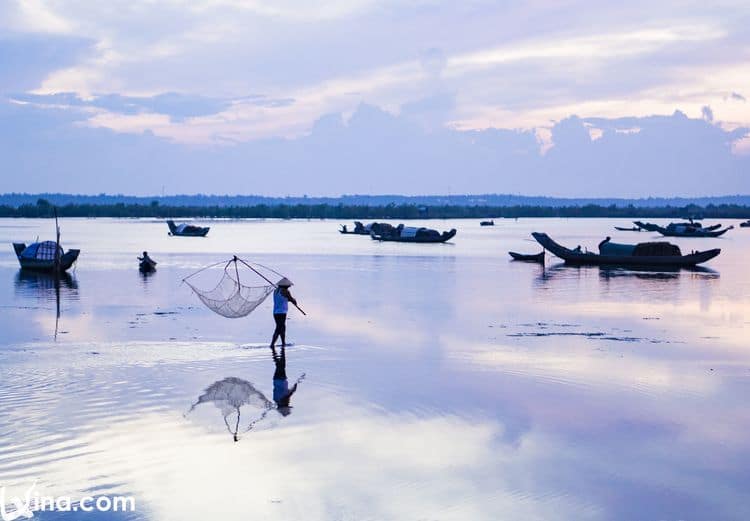 Quang Loi Lagoon Photos By Phuoc Van Hoang
In fact, saving the environment and resources in lagoons generally and Quang Loi alone also underpin the economy of the local villages. Thus,Quang Dien district issues many programs to conserve the environment in local lagoons, helping to develop tourism and the lagoon system's potential. In addition, there is the increasing awareness that sustainability is a major requirement, as encompassed in small-scale eco-tourism activities, for instance. Obviously, tourism development has been carefully planned, and the needs and priorities of the local community have been properly recognized. Harmony has sometimes been beneficial for both tourists and locals.
To know more about well-known Vietnam destinations, visit our Vina homepage!
Phuong Nguyen